The Global Internet Phenomena Report
Thanks to a subscriber for this report from Sandvine which may be of interest. Here is a section:
Google (Alphabet): YouTube, Google Cloud, Google Play, Google Search, Google Docs, Google Drive, DoubleClick, Gmail, and Crashlytics
Netflix: Netflix Video
Facebook: Facebook, Instagram, Facebook Video, WhatsApp, Facebook Messenger, Oculus Rift Microsoft: Xbox Live, Windows Update, Skype, Outlook 365, Office 365, SharePoint, OneDrive, Windows Store, LinkedIn
Apple: iTunes, iCloud, Apple Software Update, FaceTime, Apple Music, Apple.com, iCloud Photo Stream, Mac App Store

The brands with video traffic have a significant advantage on the downstream. Google (YouTube), Netflix, Facebook, and Amazon (Amazon Prime) have strong video offerings. Apple soon will, and Microsoft's entry into gaming streaming (Mixer) will likely move them up this list if they can continue to recruit high profile gamers.

As shown in the chart, Google is #1 overall and on the upstream. The combination of YouTube, Google Search, and Google Cloud are the biggest contributors to the upstream traffic, as they are an integral part of any Android device's experience.

Netflix is the #1 on the downstream and #2 overall as the only pure play in the bunch. As we mentioned last year, if Netflix was not the most efficient streamer at every resolution, their total could easily be twice what it is today, and they continue to excel in video codec work and efficiency in resolution downshifts and upshifts.

Google is also #1 on connections. This is a much more collaborative effort among Google apps. YouTube, Google Cloud Messaging, Google Search, Crashlytics, DoubleClick, and even Nest are the biggest contributors to Google connections per device.

Amazon: Amazon Prime, Twitch, Amazon.com, Alexa, Amazon Glacier, Amazon Music

When combined, these brands took up over 43% of all traffic volume on the internet: The details are interesting. Overall, Google edged out Netflix as the top consumer of bandwidth on the internet (as well as upstream) and dominated in the percentage of connections. Unsurprisingly, Netflix was the single largest consumer of traffic downstream, but Google was not far behind. This is confirmation that brands can build synergies, expand their business, and succeed. The obvious outlier in this case is Netflix, which does one thing and does it exceedingly well, albeit at very high volume. With new streaming services coming out from Facebook and Apple, with 4K and live streaming taking hold, these numbers might climb even higher next year.
The companies that dominate the internet have almost all adopted some form of the subscription business model. Their success in capturing the attention of hundreds of millions of consumers and the ad revenue and spending power that goes with it represent powerful cashflows. Their success also encourages competition and the evolution of new streaming services is a challenge to the early hegemony of some companies.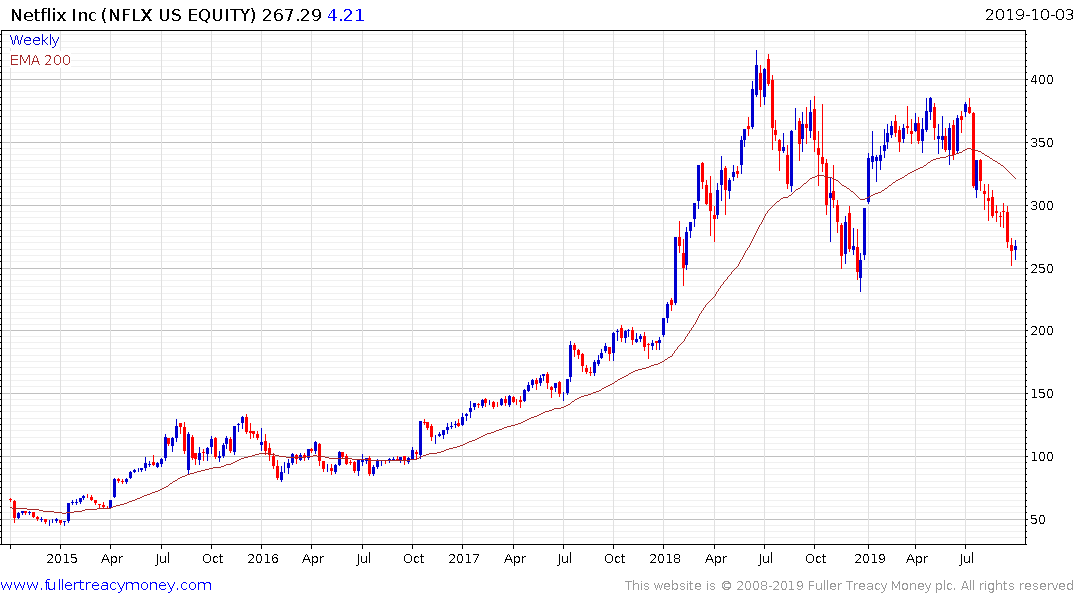 Netflix is one of a small number of large cap shares which has returned to test its December lows. There is initial evidence of steadying but the pattern is no longer consistent and the best that can be hoped for is a period of support building.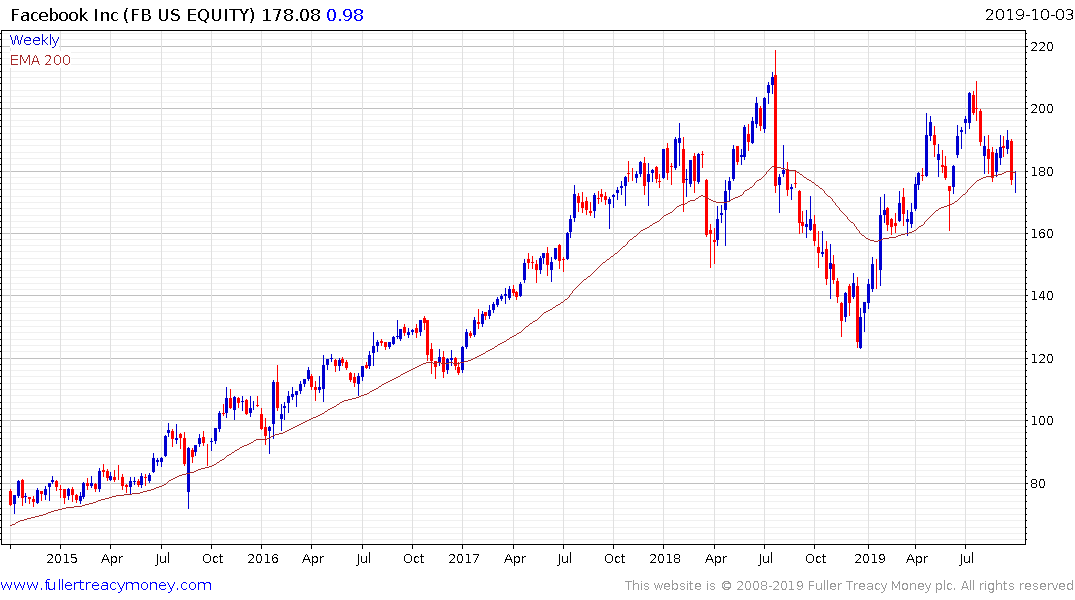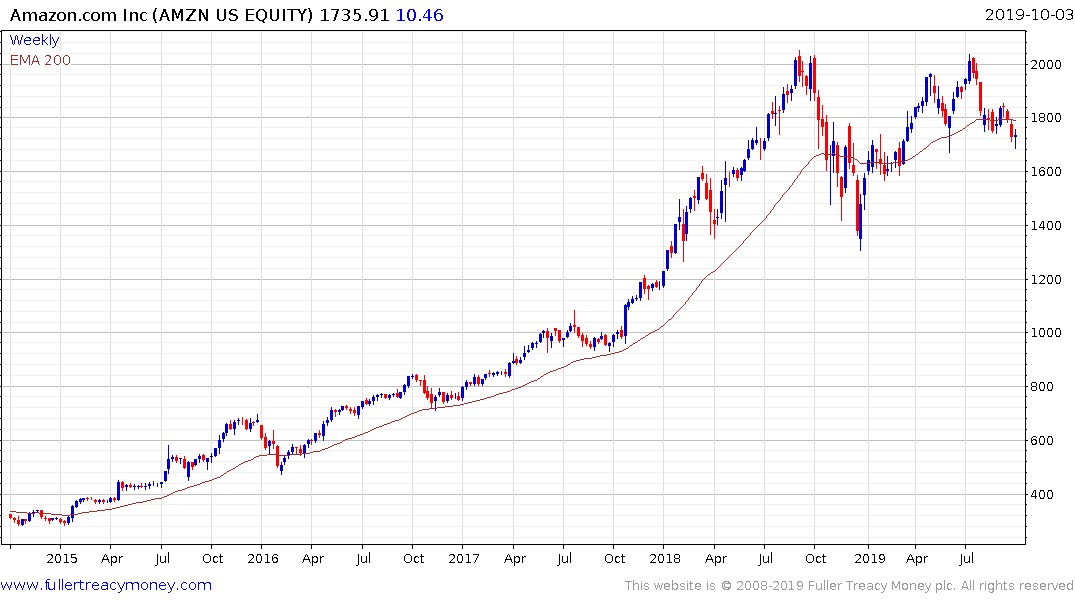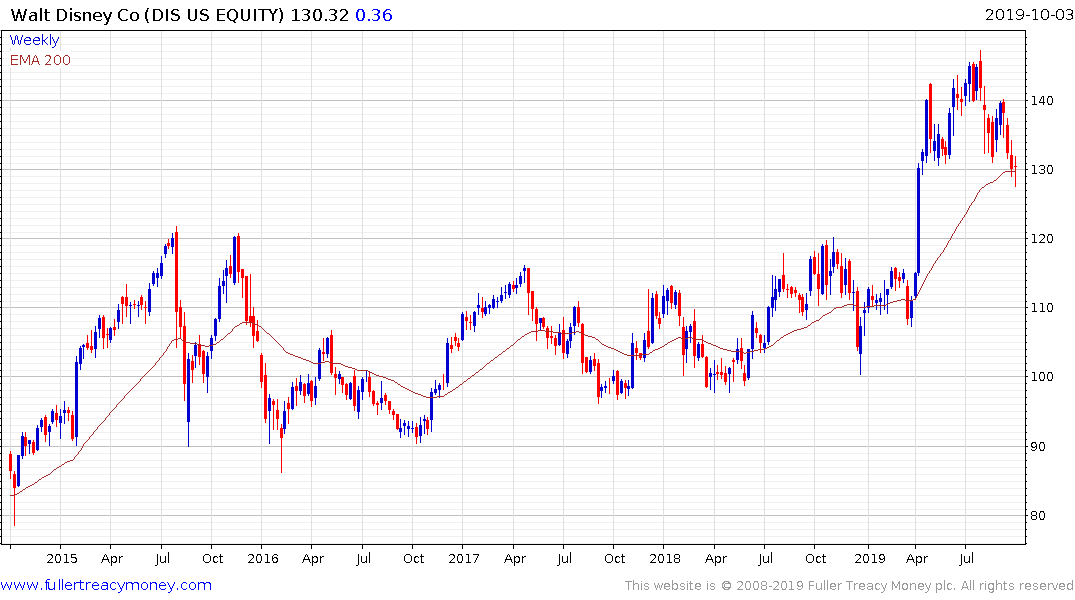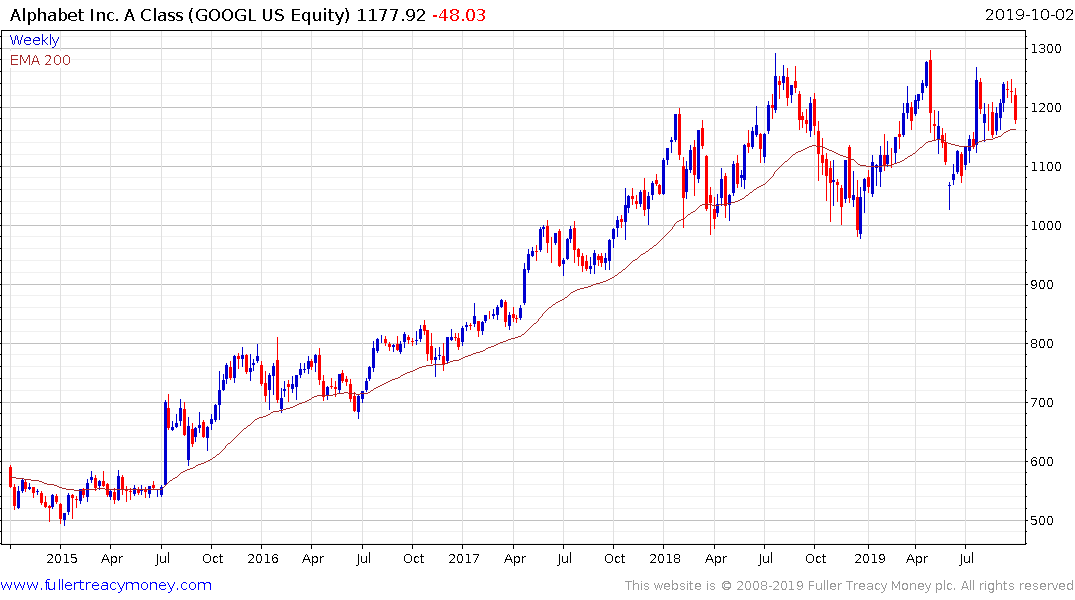 Facebook, Amazon, Walt Disney and Alphabet/Google are all testing the region of their respective trend means.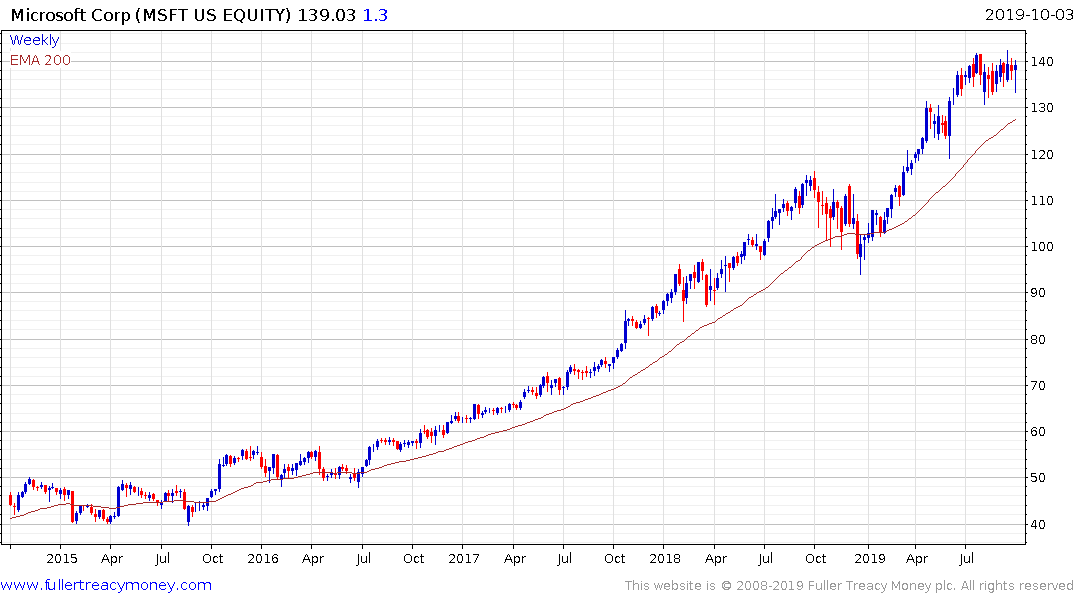 Microsoft has been an impressive performer so far this year and while somewhat overextended relative to the trend mean, a sustained move below it would be required to question the consistency of the medium-term trend.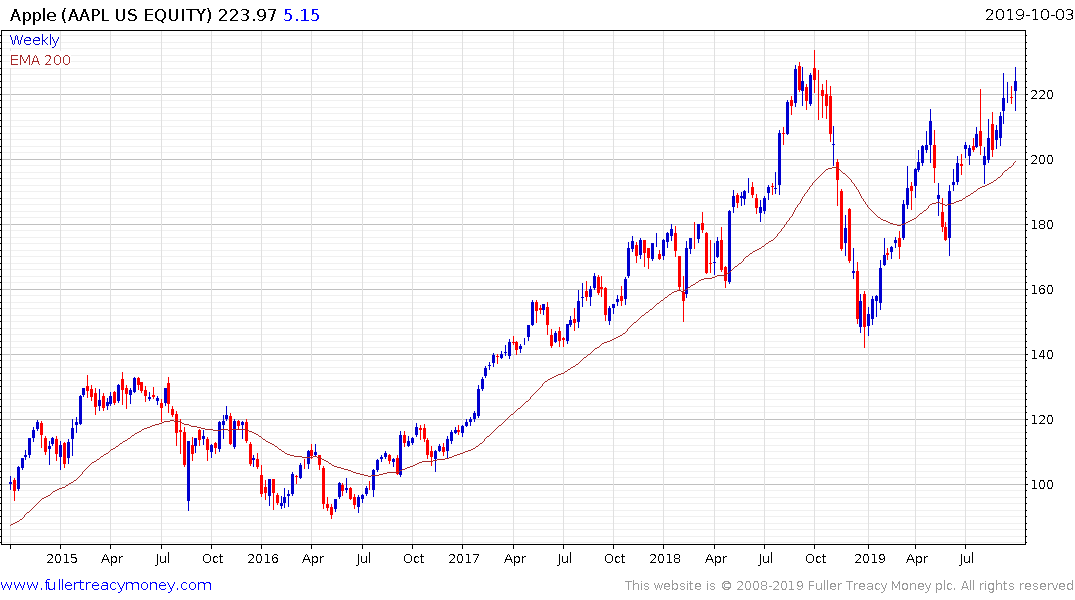 Apple continues to pause in the region of its all-tme peak.
Back to top