The Fed's Preferred Inflation Gauge Cooled...or Did It?
This article from Barron's may be of interest. Here is a section:
But in a Nov. 30 speech at the Hutchins Center on Fiscal and Monetary Policy at the Brookings Institution, Powell said he was watching something even more specific -- not core PCE, but core services PCE less housing. "[This] may be the most important category for understanding the future evolution of core inflation," Powell said at the time.

That isn't just specific, it is super specific. Core PCE already strips out food and energy. Core services PCE strips out food, energy, and the cost of physical goods. Powell wants to remove housing as well because "as long as new lease inflation keeps falling, we would expect housing services inflation to begin falling sometime next year," he explained.

When Powell refers to core services PCE less housing, he is really talking about the job market. "Because wages make up the largest cost in delivering these services, the labor market holds the key to understanding inflation in this category," he said. "Thus, another condition we are looking for is the restoration of balance between supply and demand in the labor market."
The Core services ex-housing PCE inflation measure continues to hold above 4% which is higher than at any time since 1992. It does look like it has peaked so the question is how quickly it will contract. The hopes for a soft landing reside in this measure falling back to below 3% and staying there without an uptick in unemployment.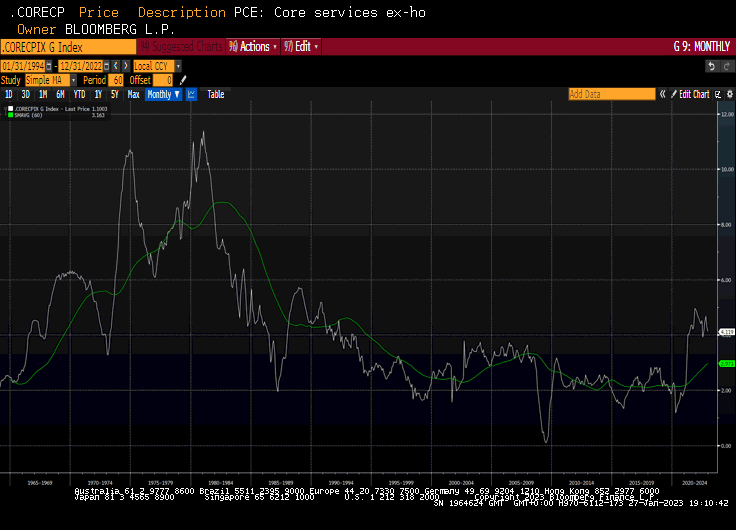 Click HERE to subscribe to Fuller Treacy Money
Back to top