The Dirty Secret of Inflation: Corporations Are Jacking Up Prices and Profits
This article from The Nation last month may be of interest to subscribers. Here is a section:
From CNBC: Oil giant BP reports highest profit in 8 years on soaring commodity prices

From Reuters: Cereal maker Kellogg Co. forecast full-year profit growth above market expectations on Thursday, riding on higher product prices that helped overcome labor strike disruptions and soaring input costs in the fourth quarter.

From The New York Times: Procter & Gamble's sales jump as consumers brush off rising prices.

From The Ticker: McDonald's to raise prices despite record revenue

From Yahoo Finance: Amazon stock soars 15% after earnings, will hike Prime membership fee

US Senator Elizabeth Warren put the pieces together when Fed chair Jerome Powell appeared last month before the Senate Banking, Housing, and Urban Affairs Committee. Offering a lesson in what she referred to as "Econ 101," the senator from Massachusetts led Powell through a series of questions related to inflation.
Bond prices continue to accelerate lower with 10-year Treasury yields jumping nearly 15 basis points today. Stock markets remain reasonably steady in what is a clear role reversal. Usually, bonds do well in times of economic stress and the stocks decline. Right now, inflationary pressures are weighing heavily on bonds, but stocks are steadier because companies have successfully raised prices.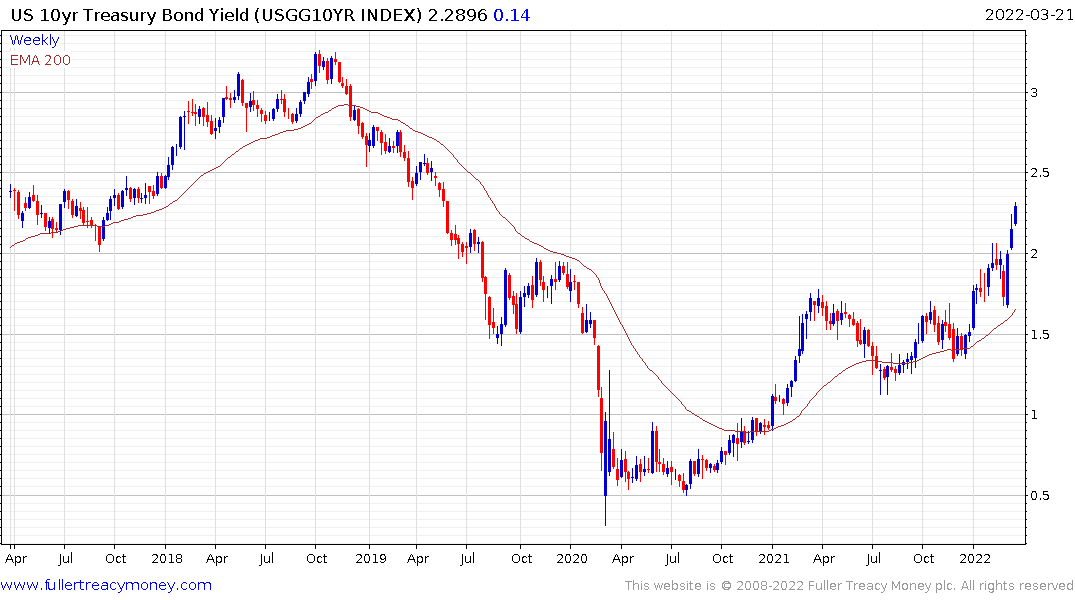 The big question for corporate performance is therefore going to hinge on how well they can continue to raise prices at least as quickly as inflation is eating away at purchasing power. The continued strength of crude oil prices and rising yields are taxes on consumption. That is going to affect the consumer eventually.
The inflationary problems stem from excess liquidity during the pandemic and have been exacerbated by the Russian invasion of Ukraine. Fiscal tightening is a realty for 2022 and quantitative tightening is about to begin. It is reasonable to expect growth to underperform in that environment. Generally, speaking companies get pricing power at the beginning of an inflationary cycle but find it hard to keep up as the trend progresses.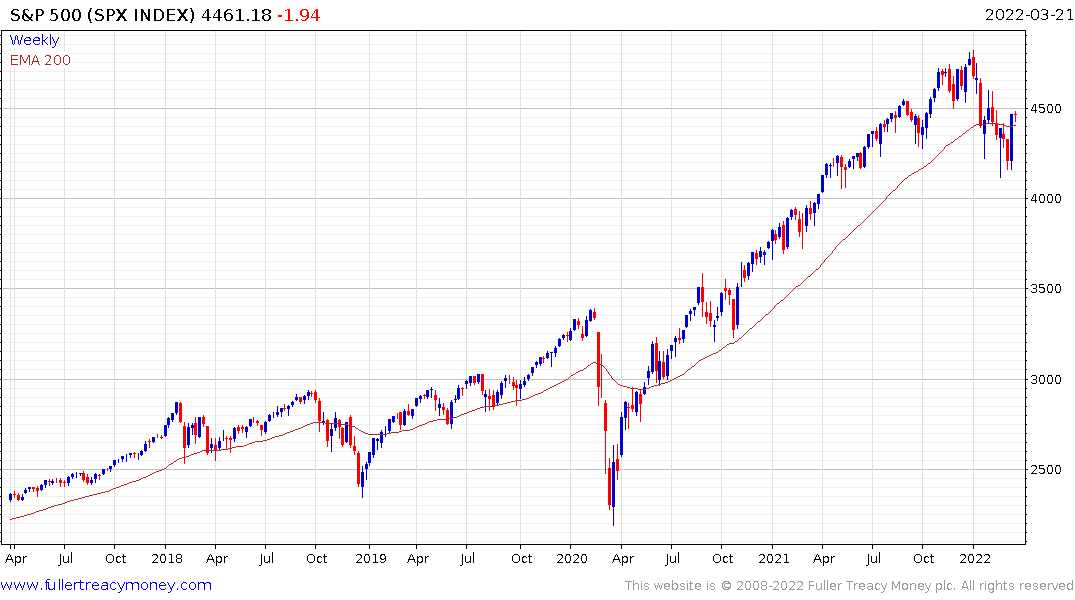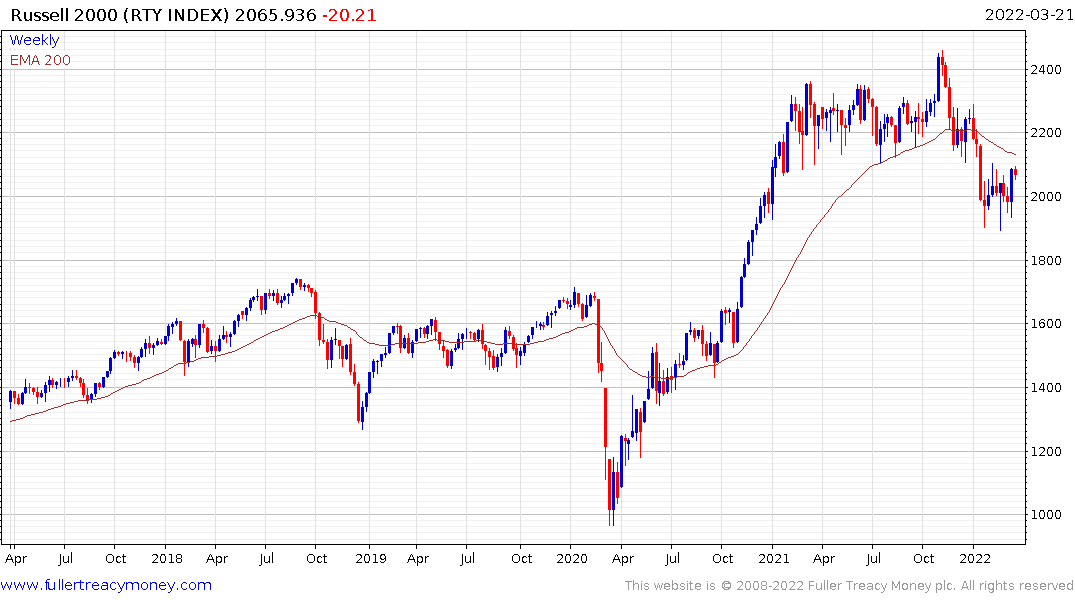 The S&P500 remains well supported by the cash-rich mega-caps. Meanwhile, the Russell 2000 is still distributing below the 200-day MA and the overhead top formation.
Back to top