Textile and garment exports to TPP market up 70 per cent
This article from Vietnam News may be of interest to subscribers. Here is a section:
Viet Nam's garment and textile export turnover to countries taking part in the Trans-Pacific Partnership (TPP) negotiations increased by 69.66 per cent in the first five months compared with the same period last year, according to the latest report from the Viet Nam Textile and Apparel Association (Vitas).

Exports to this market also accounted for 66.8 per cent of the sector's total export turnover. Australia, Brunei, Canada, Chile, Japan, Malaysia, Mexico, New Zealand, Peru, Singapore, the US and Viet Nam are members of the TPP.

Exports to the US ranked top with US$4.05 billion, accounting for nearly 50 per cent of the export value to the countries joining the TPP agreement, a 53 per cent increase on the year.

Viet Nam's textile and garment export turnover to the US is expected to reach $11 billion by the end of the year, Dang Phuong Dung, Vitas deputy chairwoman told Hai Quan (Customs) newspaper.
Textile and garment export turnover to the US has increased dramatically in the past 20 years from zero to $9.8 billion in 2014.

The turnover could be doubled once the TPP is signed, she said, adding that it would benefit local enterprises. Garment products' import taxes would be reduced by 7 to 8 per cent, replacing the current 15 to 16 per cent.
The devaluation of the Dong has been a major benefit for Vietnam's export sector and the fact that inflation is now slowing may raise hopes that the devaluation will continue to pause.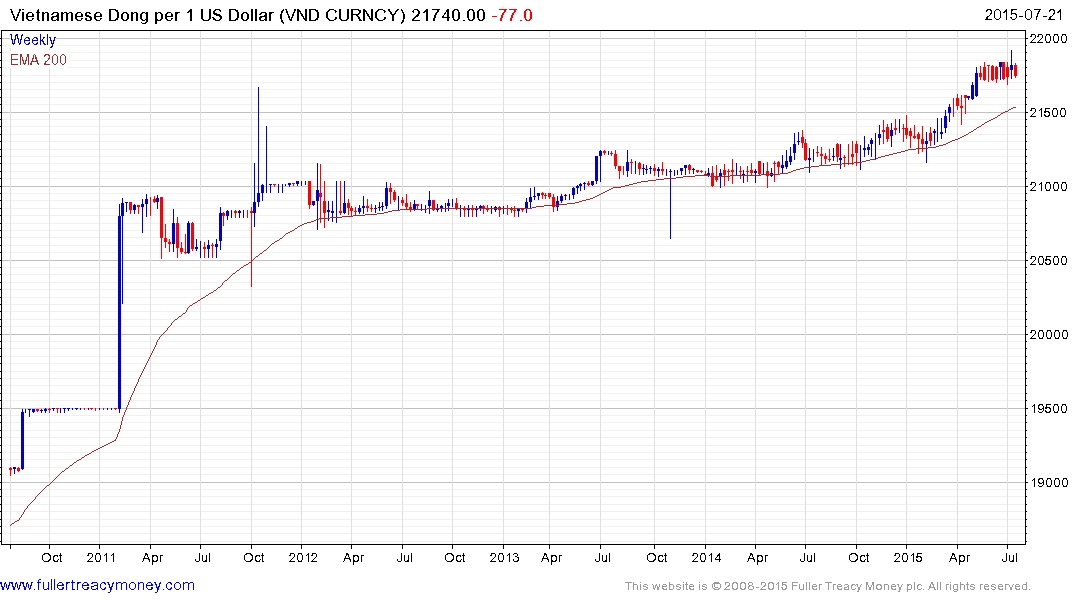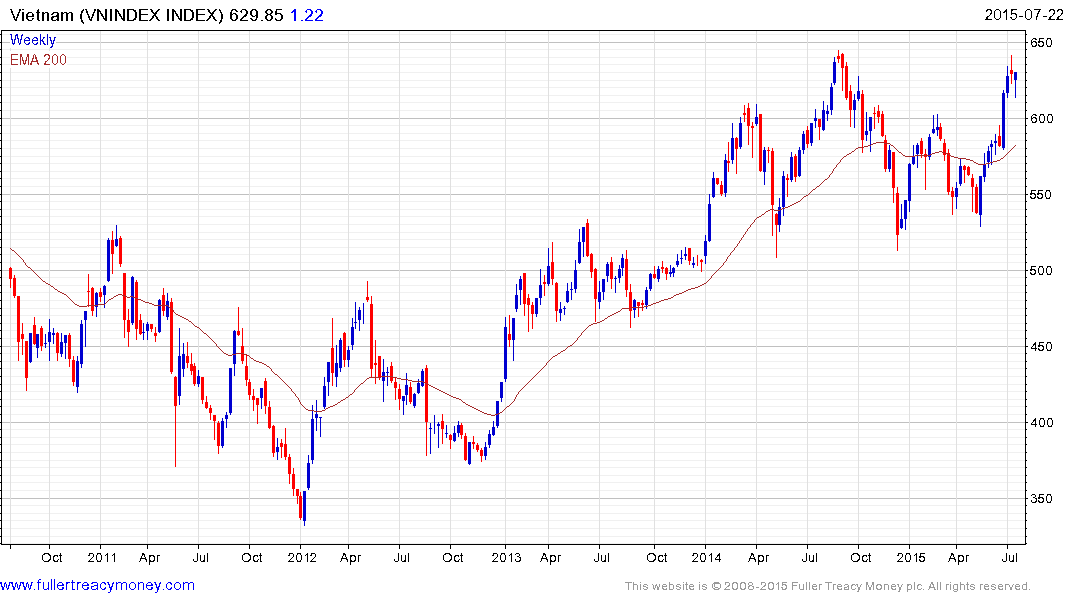 The stock market is currently consolidating its earlier advance as its pauses in the region of the 2014 peak. The opening up of the domestic market to additional foreign ownership represents an important medium-term bullish consideration. A sustained move below 600 would be required to question current scope for continued upside.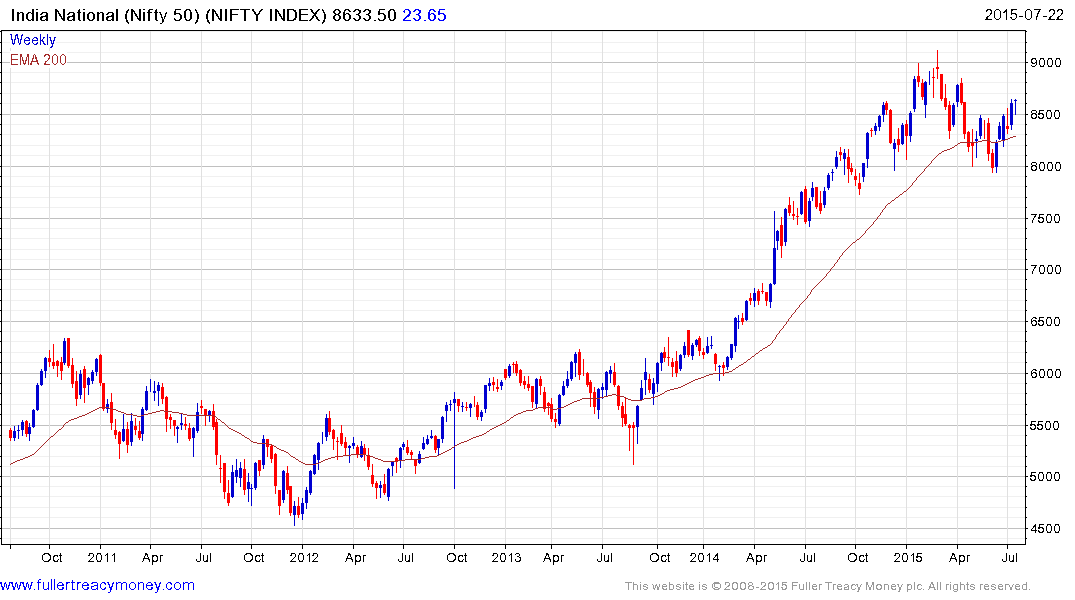 It is also noteworthy that both Vietnam and India have tended to firm when global markets have eased suggesting they may be viewed as safe haven jurisdictions during times of stress.
Back to top