Tesla's Surprise Looks Strangely Familiar
This article by Liam Denning for Bloomberg may be of interest to subscribers. Here is a section:
Tesla's free cash flow, meanwhile, was positive for the second quarter in a row, at $371 million. Again, that is positive. Again, the number was flattered by Tesla underspending on its capex budget. Guidance for the year was $1.5 billion to $2 billion. Based on the low spending in the first half, the mid-point of Tesla's range implied it spending an average of $610 million in the third and fourth quarters. Capex came in $225 million below that level, equivalent to 61% of the free cash flow. Tesla's capex continues to come in lower than its depreciation expense, which is striking for a company with such expansive ambitions. The company puts this down to rising efficiency.

There is something ludicrous about the stock of a company already priced at $46 billion, or 422 times the 2020 GAAP earnings forecast, surging because it reported a small net profit rather than a small net loss (the consensus estimate was a negative $234 million). Ditto for a few hundred million of free cash flow largely explained by below-guidance capex. Tesla's own forecast points to positive profits and free cash flow continuing, but which may suffer "temporary exceptions, particularly around the launch and ramp of new products."
There is no doubt that Tesla is an expensive share but it's ability to occasionally turn a profit confounds the highly vocal bearish community who point to the company as representing nothing more than a house of cards. At its most basic the company is producing vehicles many people aspire to own which is a positive. The very big question is whether it can continue to do so and make money at the same time.


Medium-term, the ability of the company to continue to fund its global expansion and to deliver cars in China and Europe is something fundamental analysts are paying attention to. However, there is no way to justify the multiple without having a view on autonomy first. Consumers buy Teslas because they can avail of best in class drive assisted technology today and potentially autonomy tomorrow.
The fact the Model-3 can drive at least 100,000 miles with no measurable loss of performance or comfort is a powerful value proposition. It represents a step change from the kind of electric cars that were on offer earlier in this decade which are now basically worthless.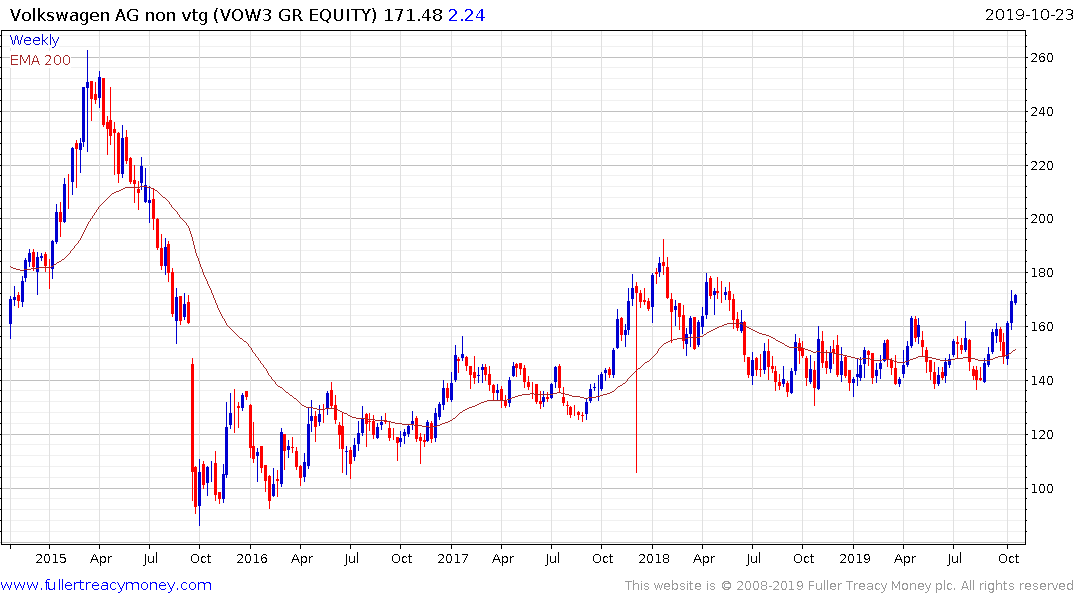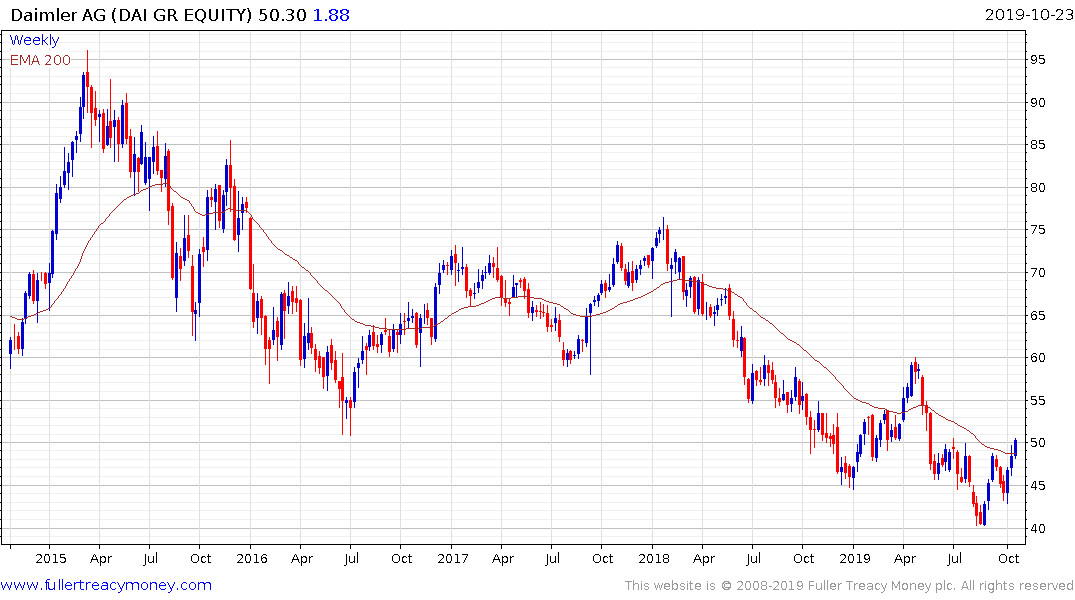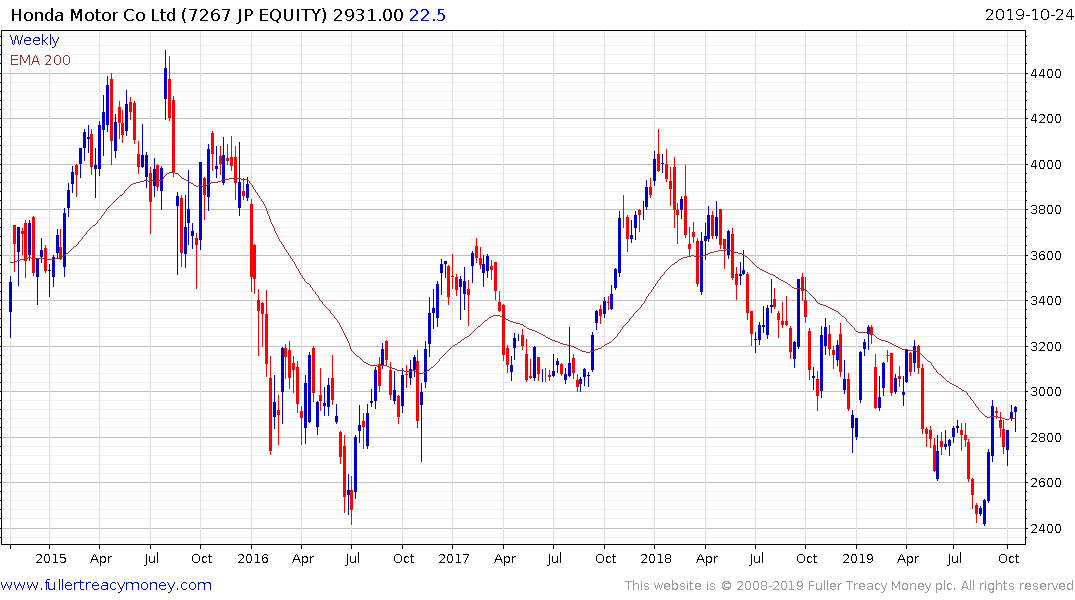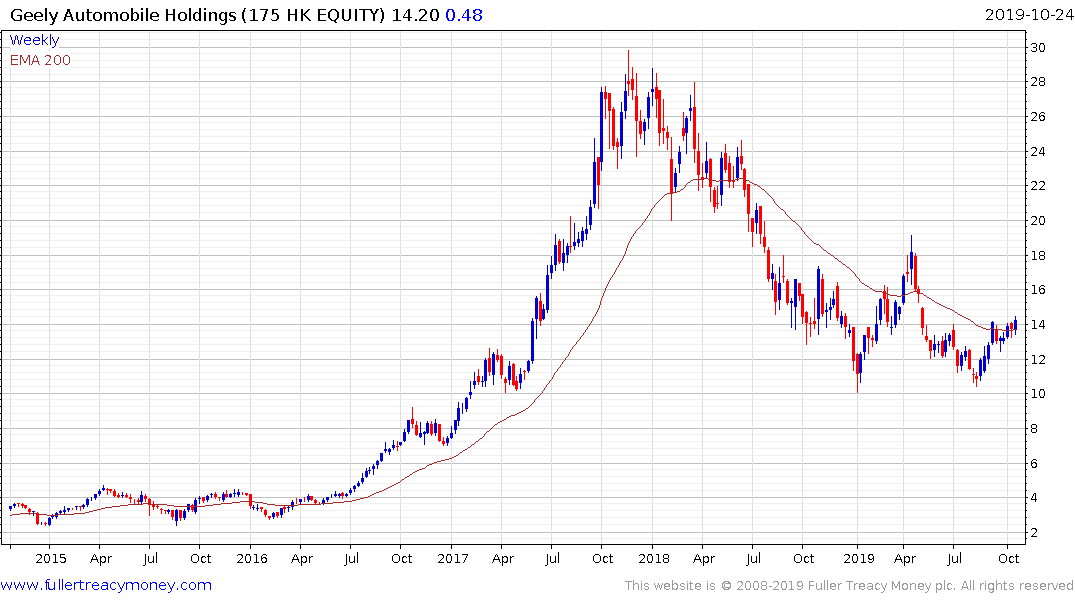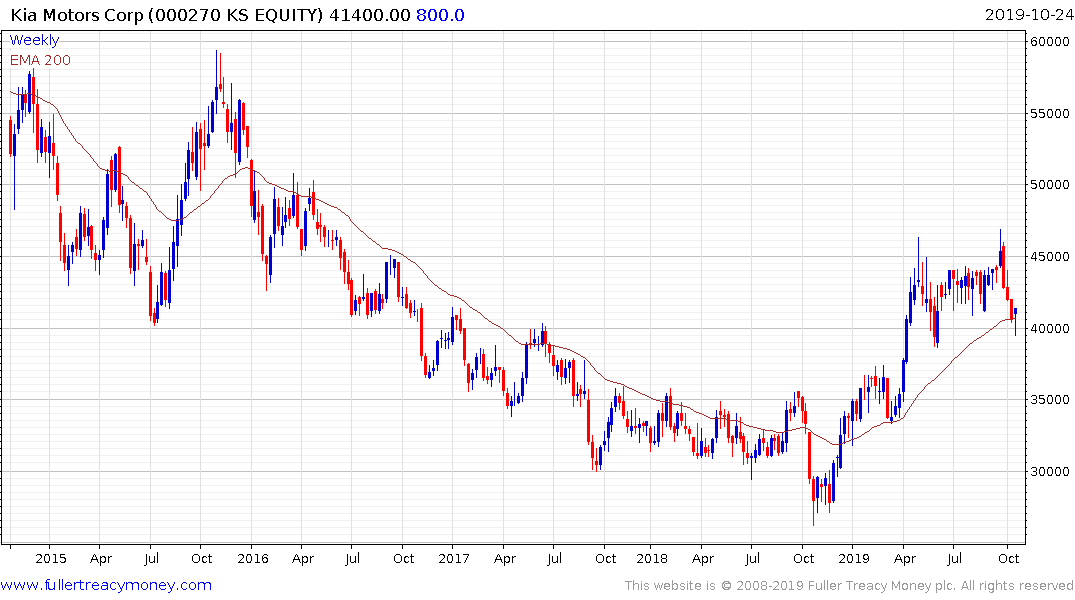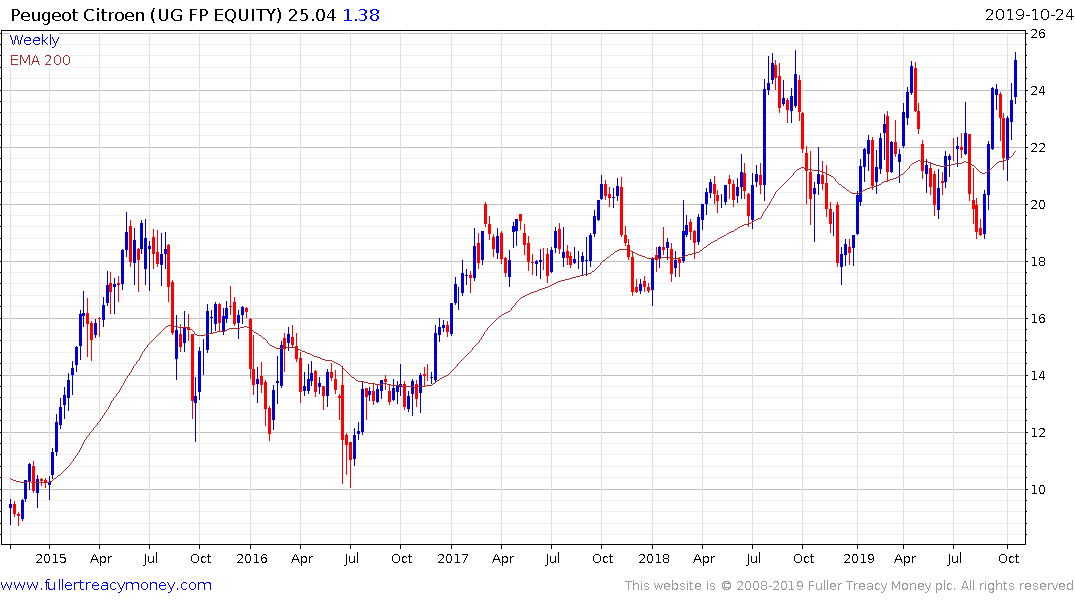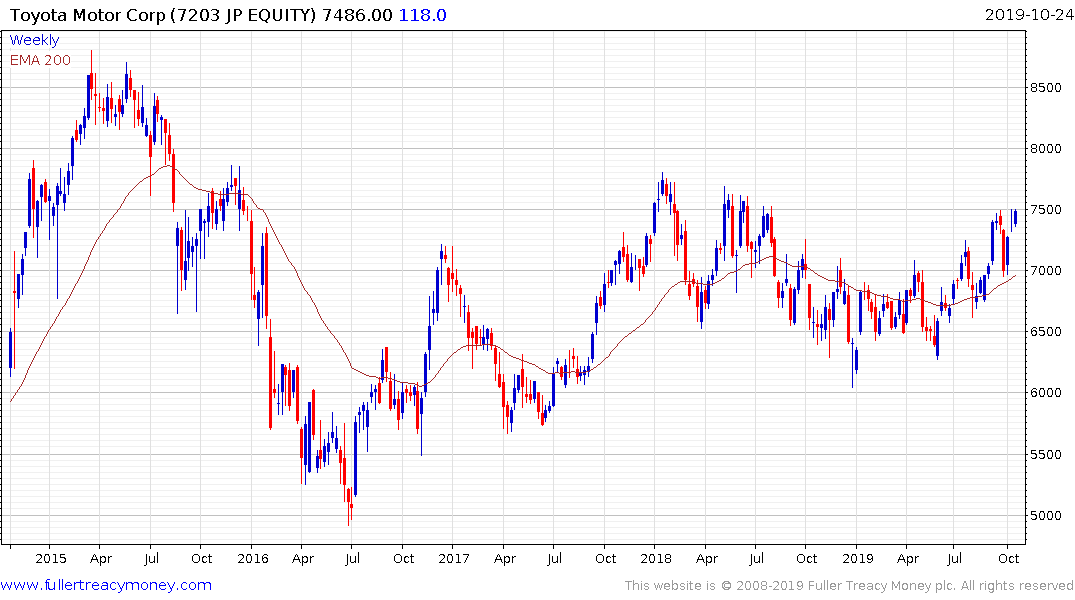 The recent breakouts for Volkswagen, Daimler, Honda, Geely, Kia, Peugeot Citroen and Toyota suggest the global sector may be over the worst of what has been a particularly trying period for both demand for vehicles and technological change.
Back to top