Tencent Surges After China Ad Rebound Helps It Resume Growth
This article from Bloomberg may be of interest. Here is a section:
WeChat's fledgling short-video feed has been a rare bright spot in Tencent's portfolio. The company is under pressure to better monetize China's most ubiquitous app, just as users and marketers flee to rivals like ByteDance. WeChat's video accounts tripled in views last year, garnering more than 1 billion yuan of ad sales through the feature in the fourth quarter.

"The ads turnaround is pretty positive, showing that WeChat video accounts is a real opportunity for Tencent," said Vey-Sern Ling, senior equity advisor for Asia technology at Union Bancaire Privee. "New approvals of game titles for the domestic market could also help growth this year."
It's unlikely Xi Jinping is suddenly going to reverse his suspicion of the video gaming industry but there are clearly efforts underway to boost confidence that capricious policy changes will be well telegraphed in future.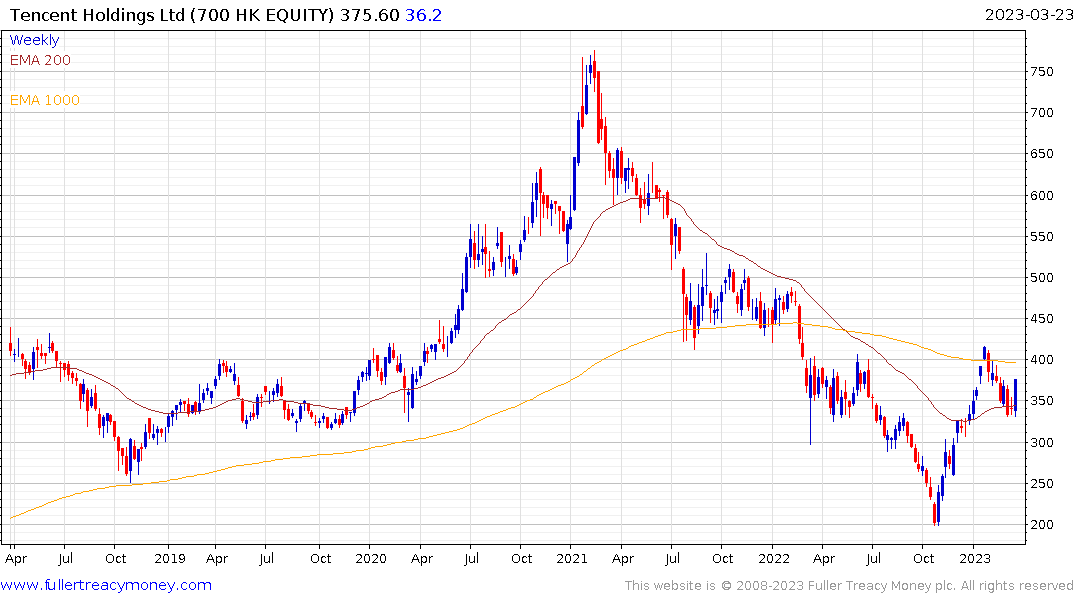 The advertising bump for Tencent and the promise of copycat AI applications helped the share bounce from the region of the trend mean this week.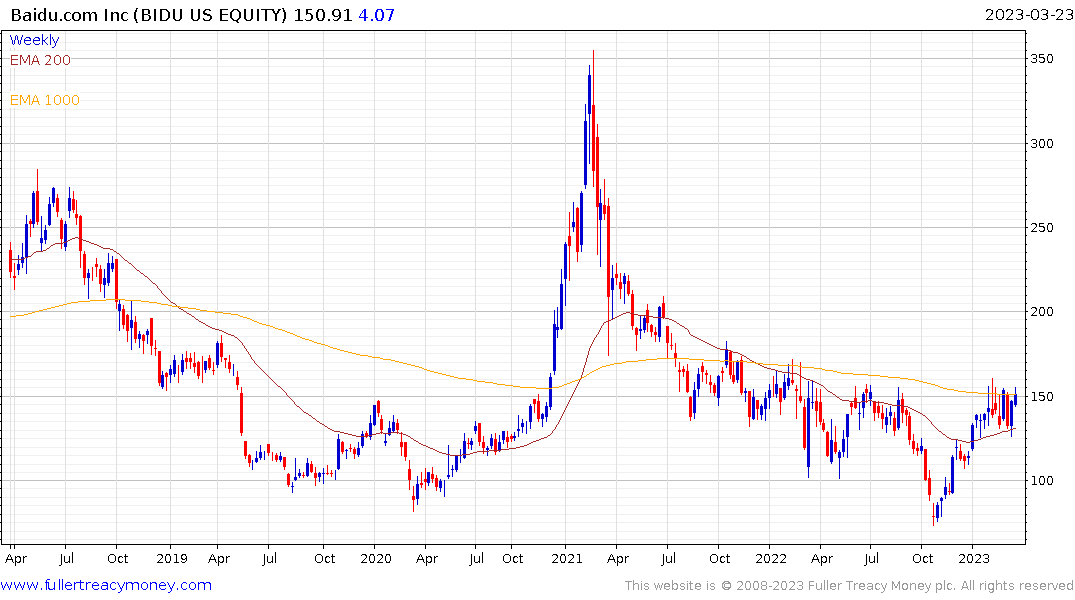 Baidu has broken its downtrend as it also firms from the region of the trend mean.
Companies with more direct exposure to the artificial intelligence theme continue to exhibit relative strength. Nvidia rebounded today to extend its steep recovery.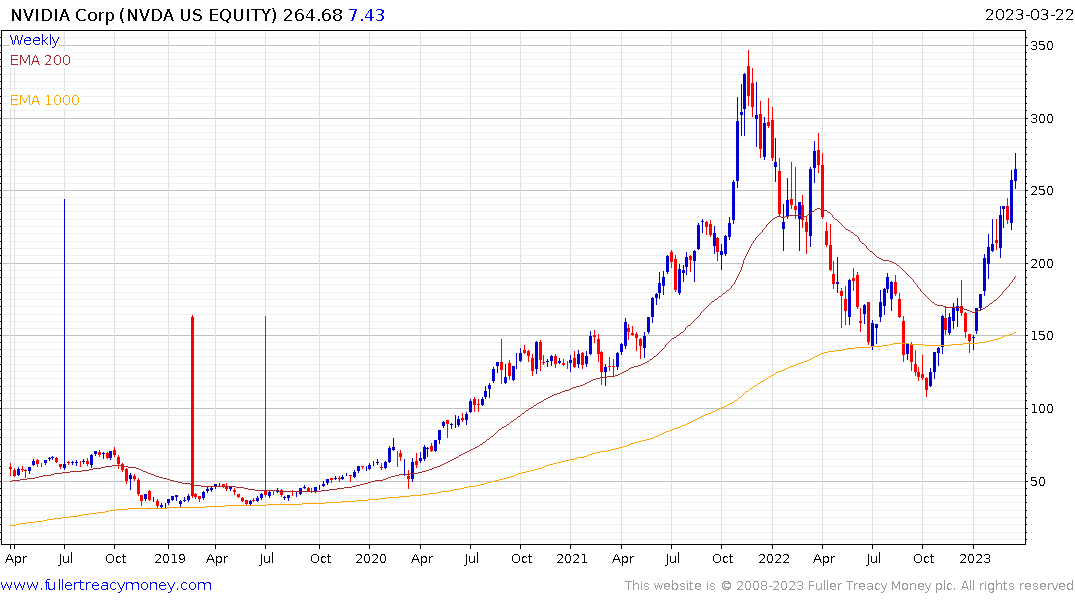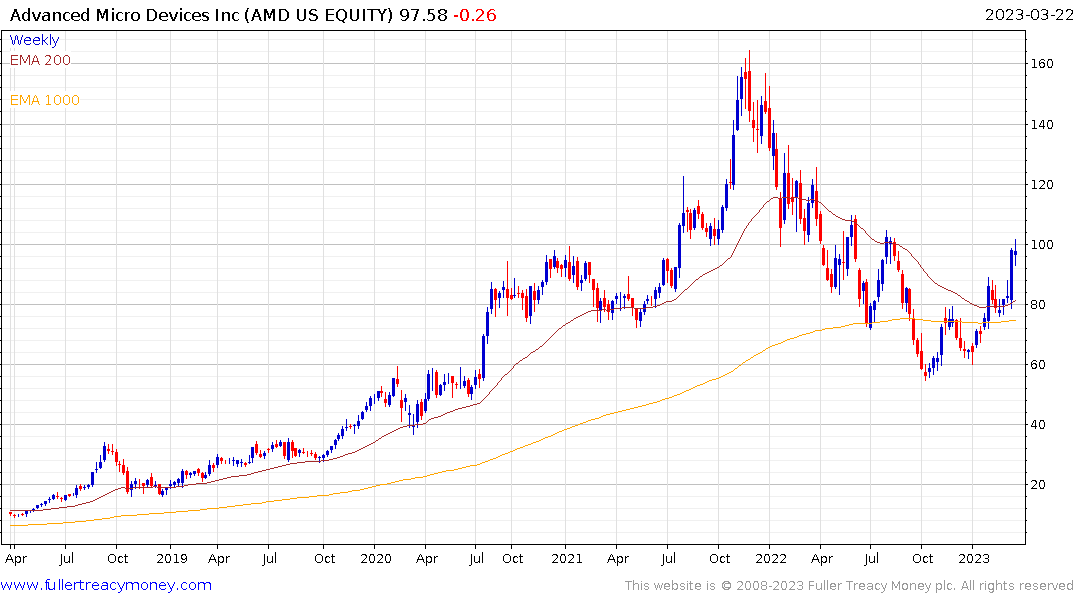 AMD is now playing catch up.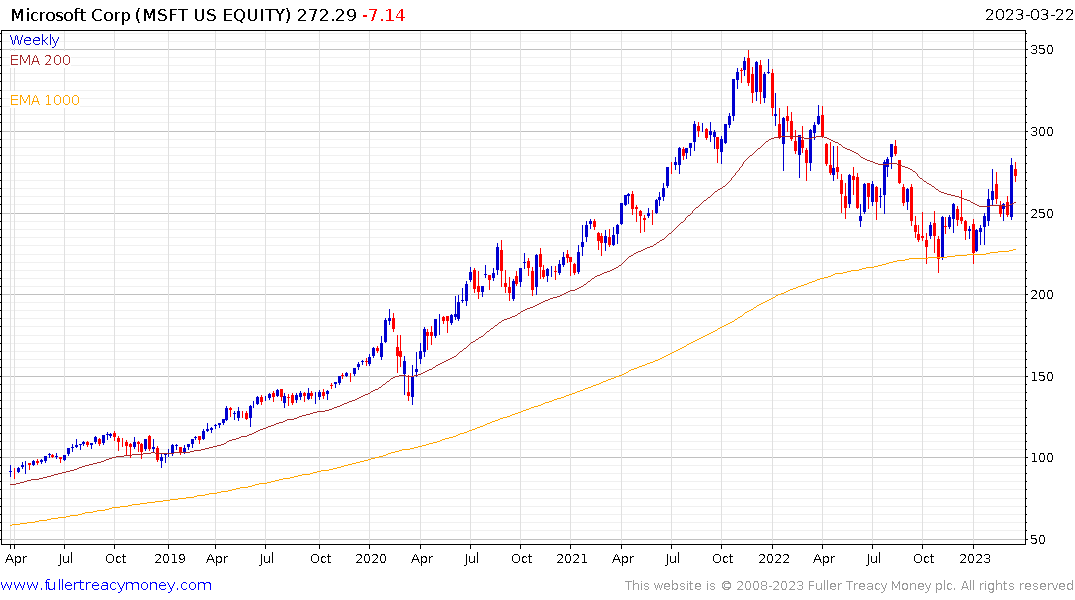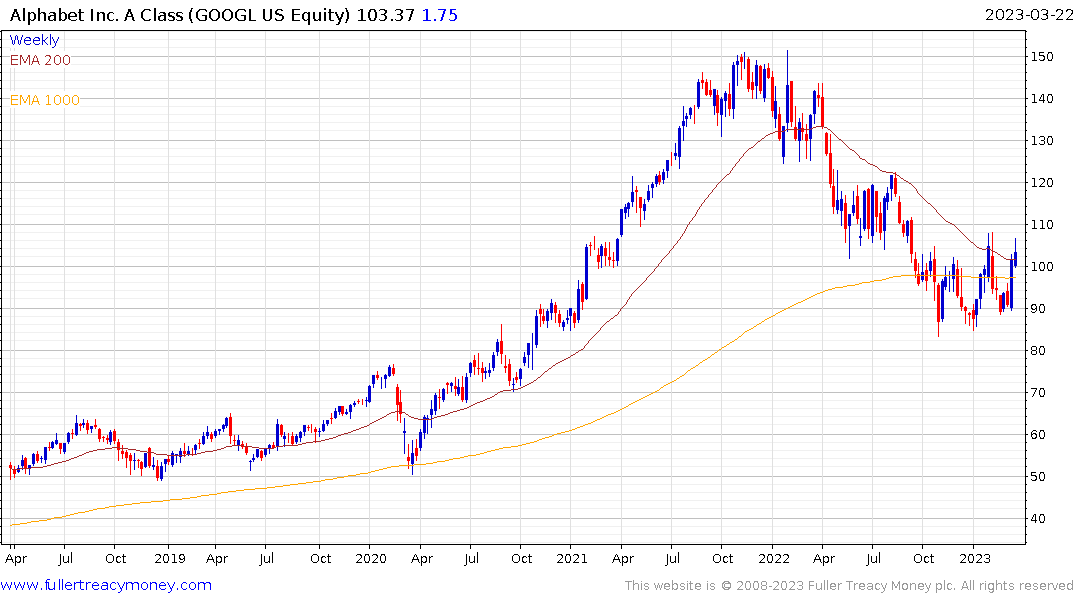 Microsoft and Alphabet continue to bounce from their respective trend means.
The challenge with betting on the relative strength of the AI beneficiaries is they are not immune from tightening credit conditions. This is not the time to chase performance but rather to wait for lower risk buying opportunities which will inevitably appear.
There is a good chance that the relative strength evident today offers a clue to the sectors that will lead us out of this correction but is important to remember the correction is not over.
Back to top