Tencent Seen Doubling by Stock-Picker Already Up 6,000%
This article by Charles Stein for Bloomberg may be of interest to subscribers. Here is a section:
Fueled by fast-growing sales, Tencent and Alibaba have almost doubled in share price this year, and both have market caps above $400 billion even after slipping recently. Their parallel climb explains in part why Leverenz's fund has returned 31 percent in 2017, on track for its best year since 2009.

The stocks come with political risks. The Chinese government in September made creators of online message groups responsible for managing information within their forums, a move that chilled users of WeChat, Tencent's popular social network.

"If you are an investor in Tencent you are basically betting on management's ability to adjust to policies," Duncan Clark, chairman of technology consulting firm BDA China Ltd., told Bloomberg News at the time.
Privately held companies will be tolerated and even prosper in China provided they accept the role of ensuring the permanence of Communist Party rule and toe the Party line. Jack Ma saying today that China benefits from the stability of a single party system can be viewed in that vein. "Private" companies are increasingly organs of central propaganda and are expected to assist both in monitoring and influencing the public.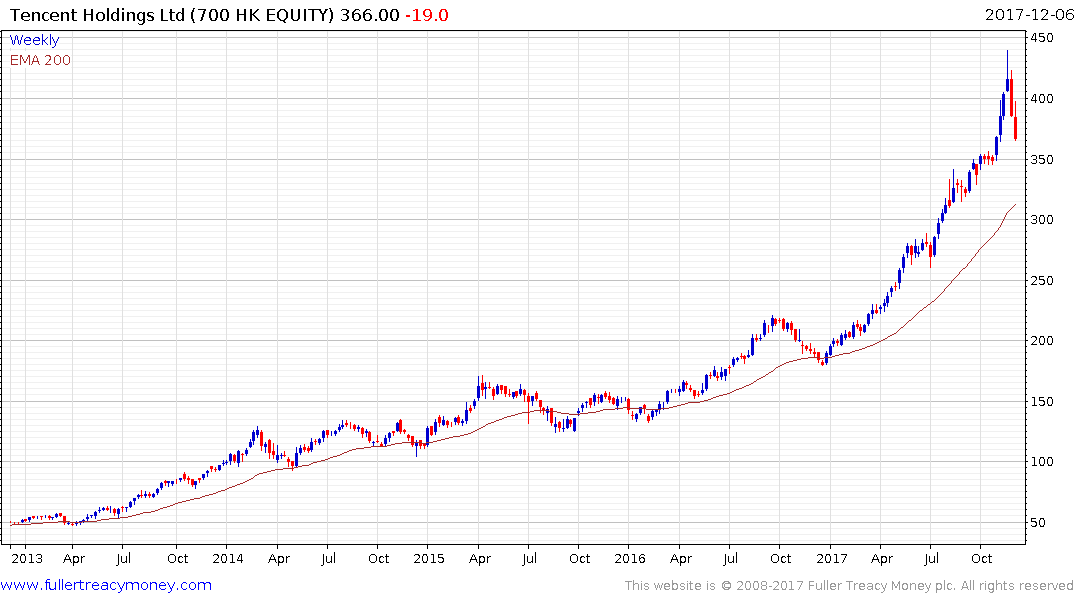 Medium-term, the oligarchy of large technology companies like Alibaba, Tencent Holdings and JD.com will be protected by their observance of Party norms. Short-term, Tencent in particular is susceptible to mean reversion following the acceleration to last months peak.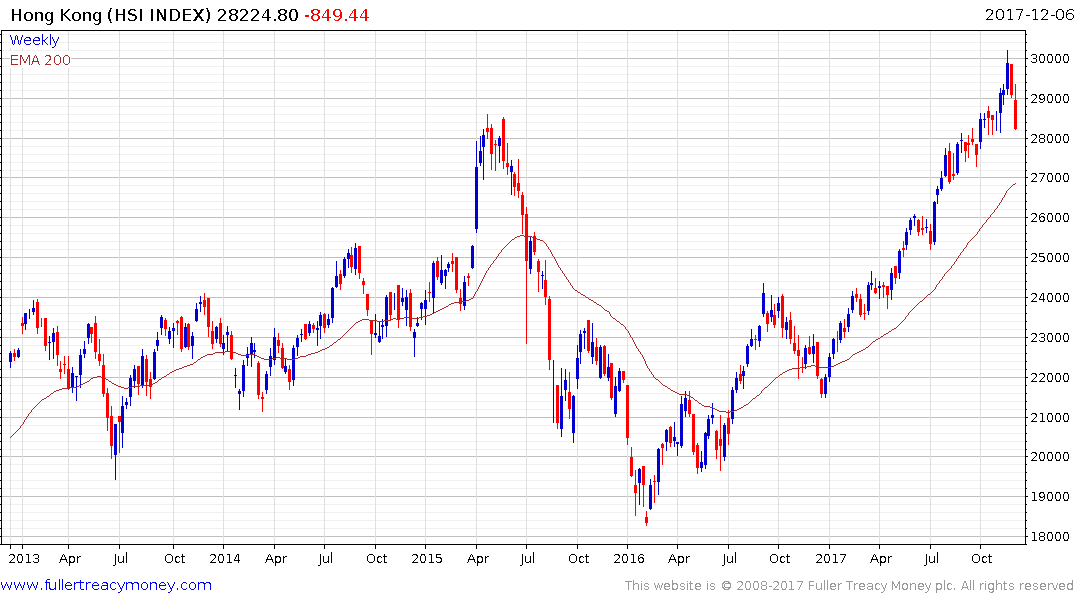 It's decline to date is weighing on the performance of the Hang Seng which is now pulling back from the psychological 30,000 level as it unwinds a short-term overbought condition.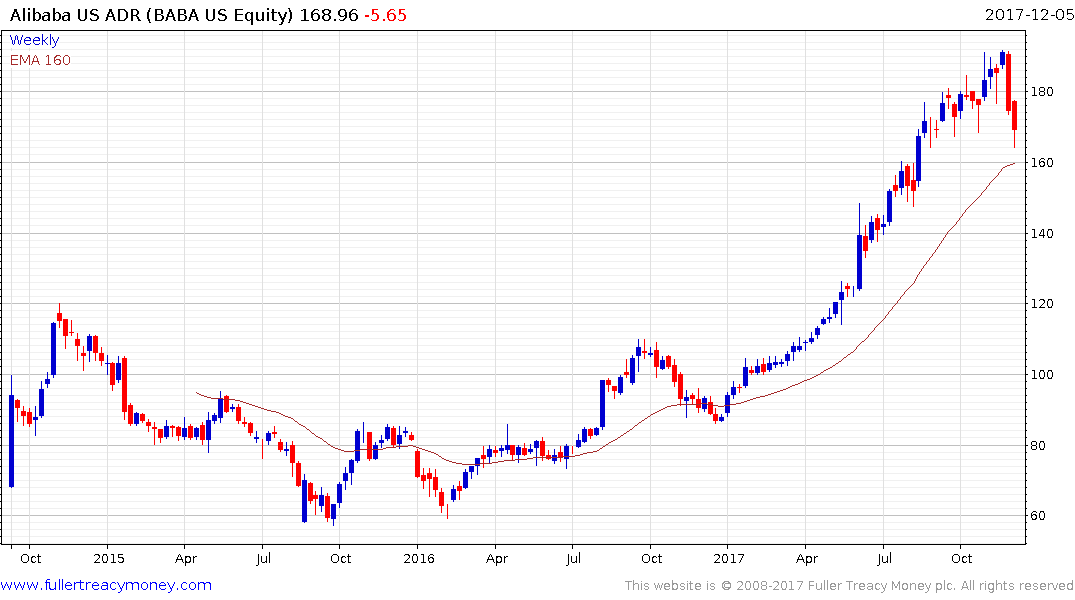 Alibaba dropped yesterday to break its progression of higher reaction lows and steadied today from above the $160 area; having unwound the majority of its overextension relative to the trend mean. It will need to hold that area if medium-term scope for continued upside is to be given the benefit of the doubt.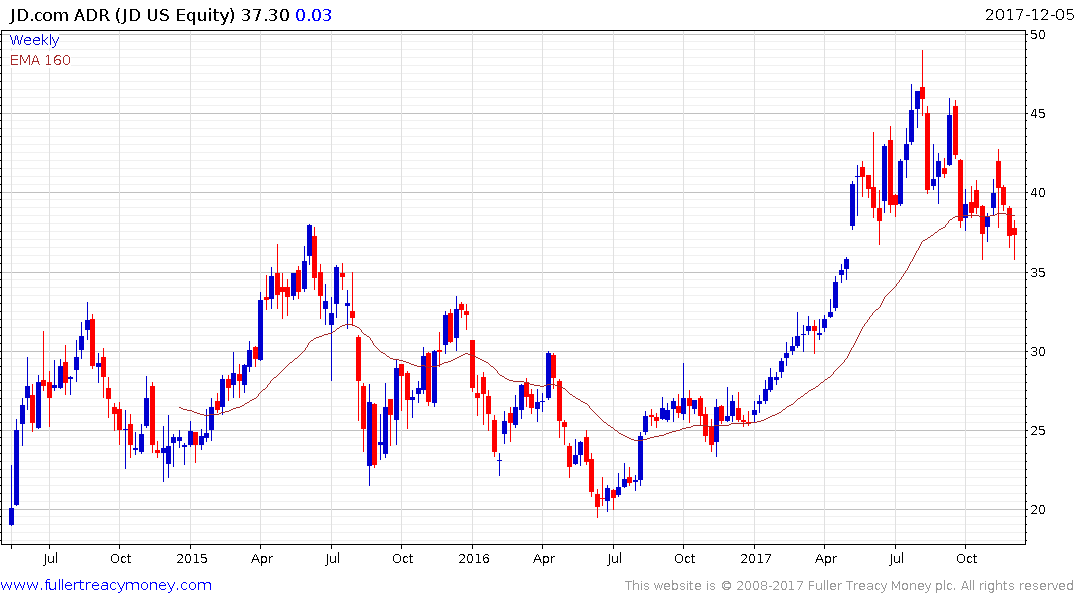 JD.com is back in the region of the trend mean and will need to hold this area if potential for continued higher to lateral ranging is to be given the benefit of the doubt.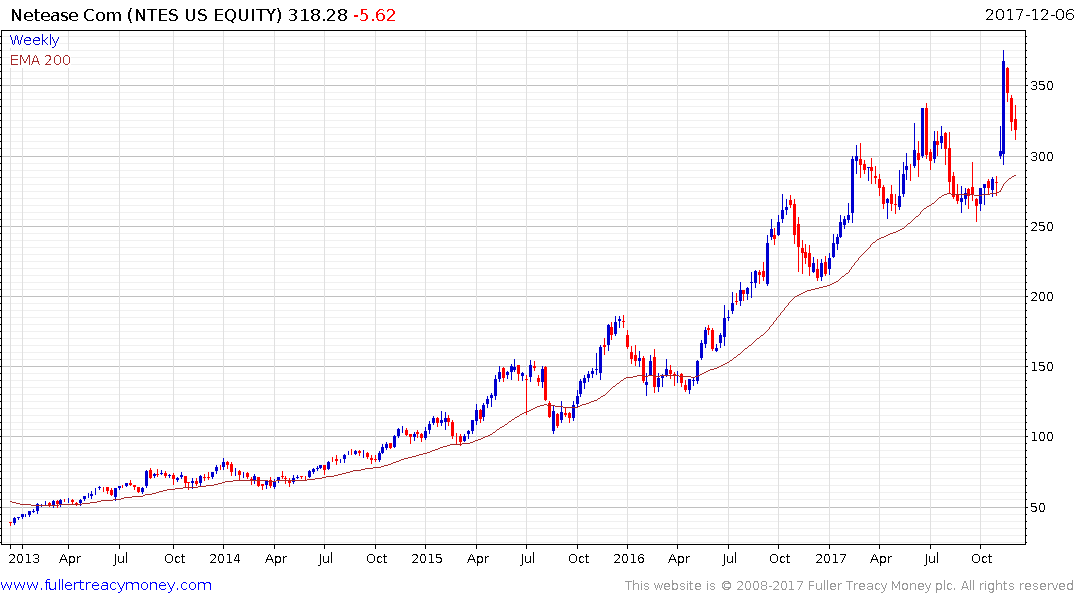 Netease has been prone to jerky moves and is currently unwinding its latest overbought condition.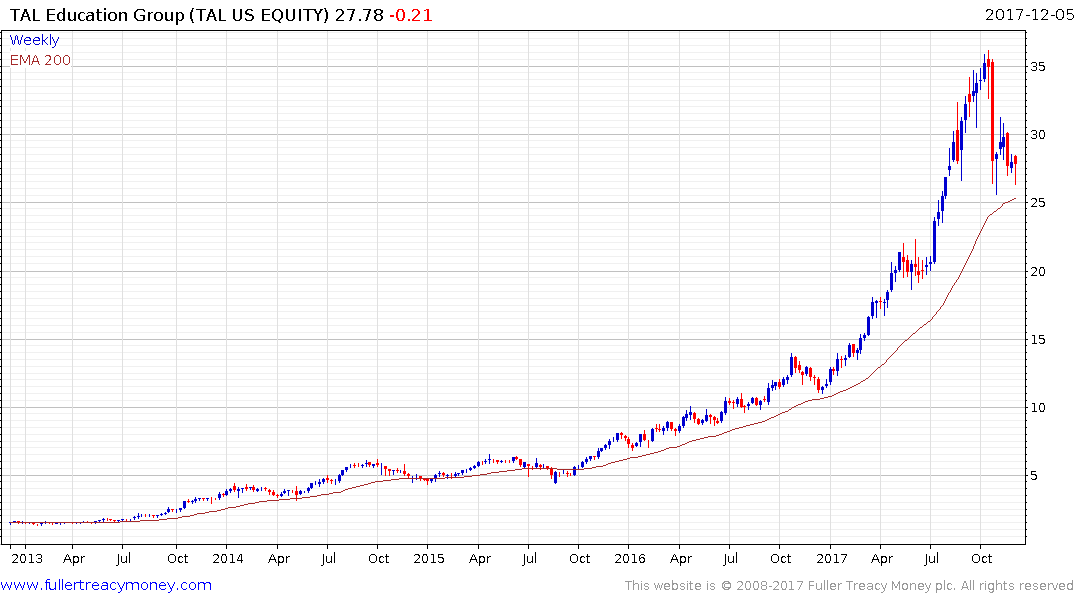 TAL Education is also now back testing the region of the trend mean.
Back to top