Tencent Scores Twin Game Approvals After Months-Long Freeze
This article by Lulu Yilun Chen may be of interest to subscribers. Here is a section:
China's gaming industry, which generates more than $30 billion of revenue, was hammered in 2018 after regulators froze approvals for new games, preventing companies from making money off their hits. That spurred Tencent's first profit drop in at least a decade and helped wipe about $200 billion off its market value at one point. Regulators are now working through a backlog of thousands of games that accumulated as a result -- more than 350 have been cleared since December.

"Although the news flow on game approvals remains positive, we view the most important games in the pipeline are PUBG and Fortnite," Mizuho analysts led by James Lee wrote. "These games are likely in the back of the queue due to political tension with Korea and the U.S."
Computer games are engrossing but more importantly the trend of online play creates diverse communities of people that identify with one another outside of racial, class, gender, age or other stereotypes. The banning of the Nei Han Duan Zi jokes site last April was initiated because it offered an outlet for people who laugh at authority and it had become a forum for nonconfirmism. The banning of new computer games was less about protecting childrens' eyesight and more about controlling social interaction.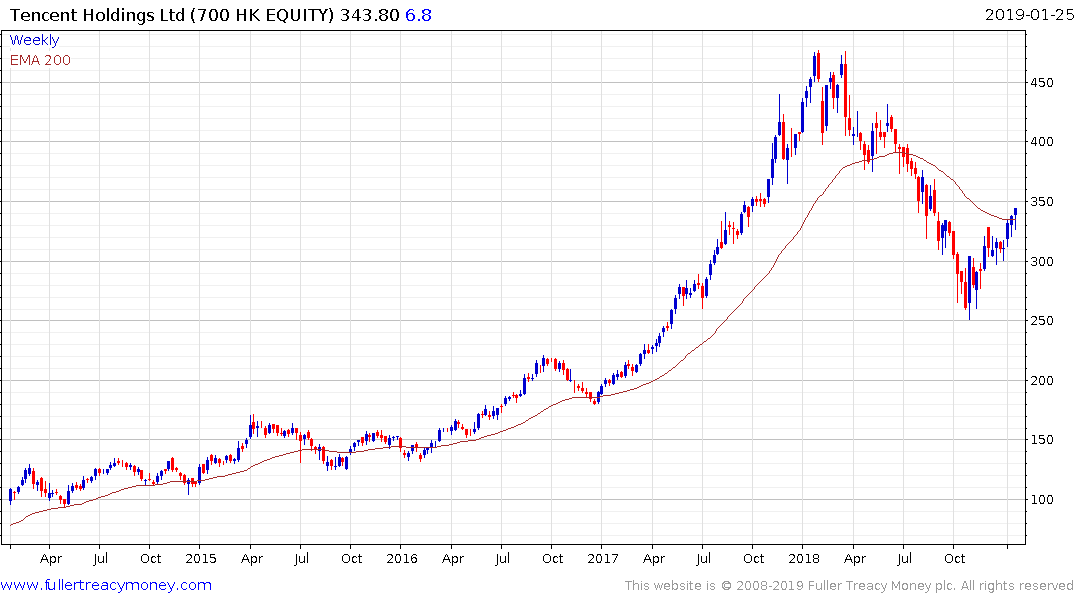 The reactivation of the permissioning process does not mean Fortnite is going to suddenly be allowed in China but it is good news for Tencent and importantly is also a signal the administration is loosening up on last year's overbearing regulation of the entire economy.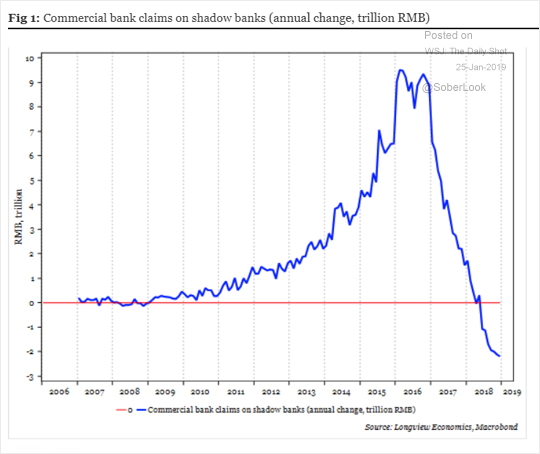 The above chart of the exposure of the conventional banking sector to the shadow banking sector suggests the job of deleveraging is done. That gives the administration some leeway to ease to support the market.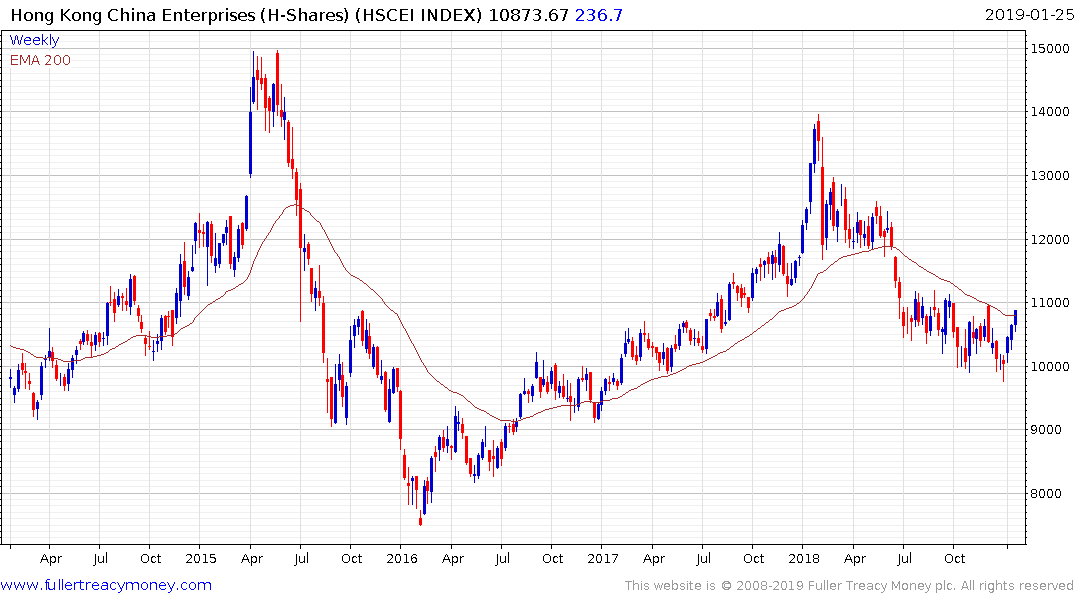 The H-share Index in Hong Kong rallied to finish week back above the trend mean as it tests the sequence of lower rally highs.
Back to top