Tencent Gains $18 Billion as Record Profit Eases Margin Fear
This article by Lulu Yilun Chen for Bloomberg may be of interest to subscribers. Here is a section:
Revenue from Value Added Services, which includes online games and messaging, rose 34 percent to 46.9 billion yuan. The company has however been leery of barraging its users with ads - on Wednesday, it declared it had raised the maximum number of ads that customers see on WeChat Moments, a function similar to Facebook's newsfeed, to just two a day from one previously.

"The results were good even without the one-time gains, but the gains made it even better," said Bhavtosh Vajpayee, a Hong Kong-based research analyst at Bernstein.

But overall costs surged 51 percent. Tencent executives have signaled a willingness to sacrifice margins in favor of longer term growth in new businesses, though that would depend on growing and engaging a massive user base now primarily confined to China.

Profit was also helped by one-time gains of almost 7.6 billion yuan from its investments in arenas like video and news.

"The reason why analysts had been modeling down was because they did mention about subsidies on payments and also continued investments in content costs," Citigroup Global Markets's Head of Pan-Asia Internet Research Alicia Yap told Bloomberg Television. "All these years of investments in digital content, for example music and video, actually started to show some leverage" this quarter.
Tencent is heavy weight in the Hong Kong, any Chinese equity index as well as the MSCI Emerging Markets Index. It needed a good earnings report to signal to investors that the company's best growth days are not already behind it.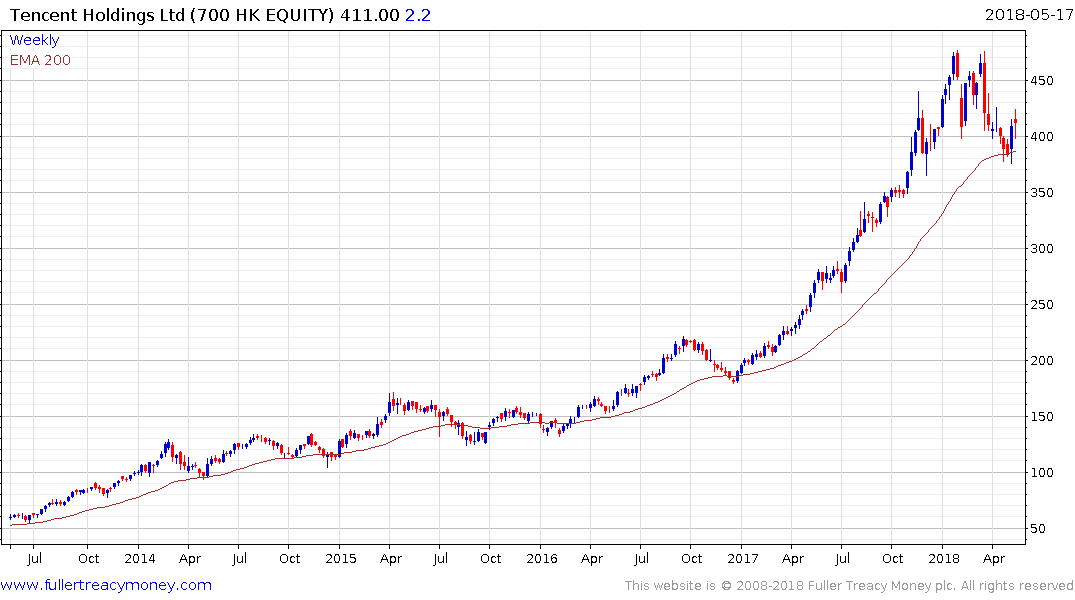 The share has also momentum over the last couple of months following a stellar performance last year. It has now steadied from the region of the trend mean and will need to hold the HK$385 area if medium-term scope for support building is to be given the benefit of the doubt.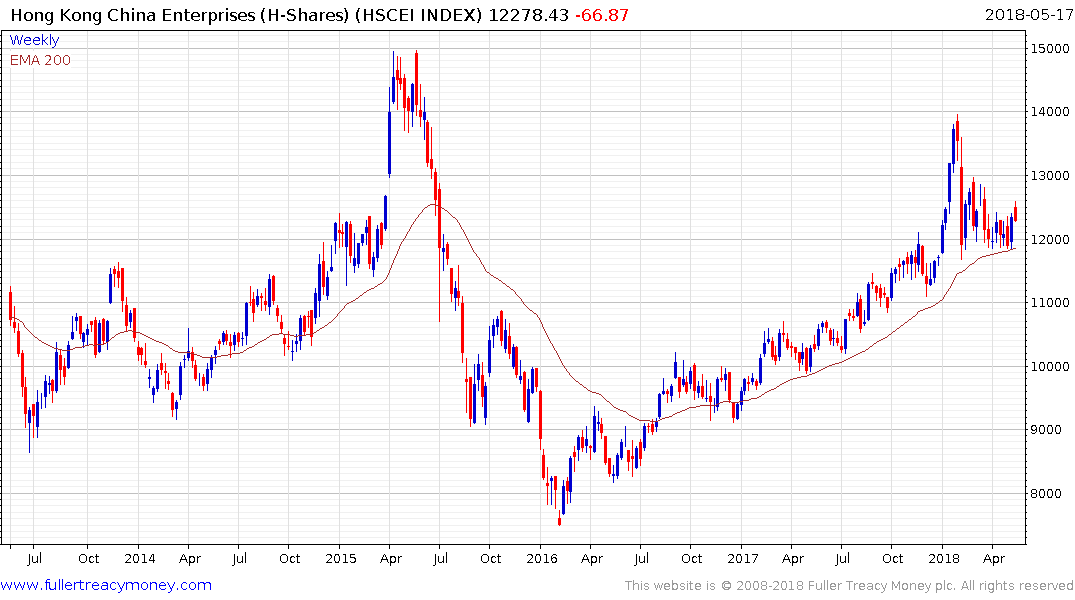 The China Enterprises Index (H-Shares) has steadied in the region of the 12000 but so far has been unable to sustain a break away from that level. The twin headwinds of higher US interest rates and deteriorating standards of governance on the mainland are likely to at least bear part of the blame for this rather unimpressive performance.
Back to top