Tencent, Baidu Fined by Antitrust Regulator for Past Deals
This article from Bloomberg may be of interest to subscribers. Here is a section:
"The message is clear that seeking government approvals in deals like these are a must." said Ye Han, a partner at Beijing-based law firm Merits & Tree, who specializes in antitrust and M&A.

"While we haven't seen cases where companies got broke up or mergers got unwinded, such evaluations are likely going on behind the scene."

Didi Mobility Pte, a unit of ridehailing giant Didi Chuxing, and Japan's SoftBank Corp. were also issued fines of 500,000 yuan each -- the maximum penalty possible -- for setting up a joint venture without permission. A ByteDance unit and its partner Shanghai Dongfang Newspaper Co. were also penalized the
same amounts for a 2019 partnership that created a video-copyright venture. ByteDance said the joint venture has since been canceled.

Technology companies like Tencent had previously carried out mega mergers and acquisitions through so-called Variable Interest Entity structures, which operate on shaky legal grounds. The new antitrust rules, accompanied by the fines handed down by the regulators, are a signal VIEs are now under
their oversight.
Being a Chinese billionaire is a dangerous profession. Wang Jian, head of HNA group, fell to his death while posing for a photo in France in 2018. Richard Lu, CEO of JD.com, was accused of rape in the USA the same year. Jack Ma fell foul of the Party late last year and disappeared from view for months. Lin Qi was murdered by a business colleague in December. In the eight years up to 2011 China executed 14 billionaires for various reasons including murder and graft.

So, what does it take to become a billionaire in China? More importantly how do you hold onto your wealth and survive? The answer is simple enough. You need a Party sponsor and you need the humility to always act in the best interests of the Party. Many of the most successful business people in China are referred to domestically as "white gloves" because they offer a degree of separation for Party cadres from direct ownership of businesses.
The challenge for the most successful tech companies is they owe their success to initial support from senior Party officials. They could never have achieved their Rockstar status without outright support from the government and its great firewall. Then there is always the risk that your political sponsor falls out of favour. So, it is not enough to be loyal to the Party but you also need to be loyal to the right Party officials.
The tech companies are now so large that they represent a challenge to political authority. That will never be tolerated so measures will continue to be taken to contain their rapacious pace of growth.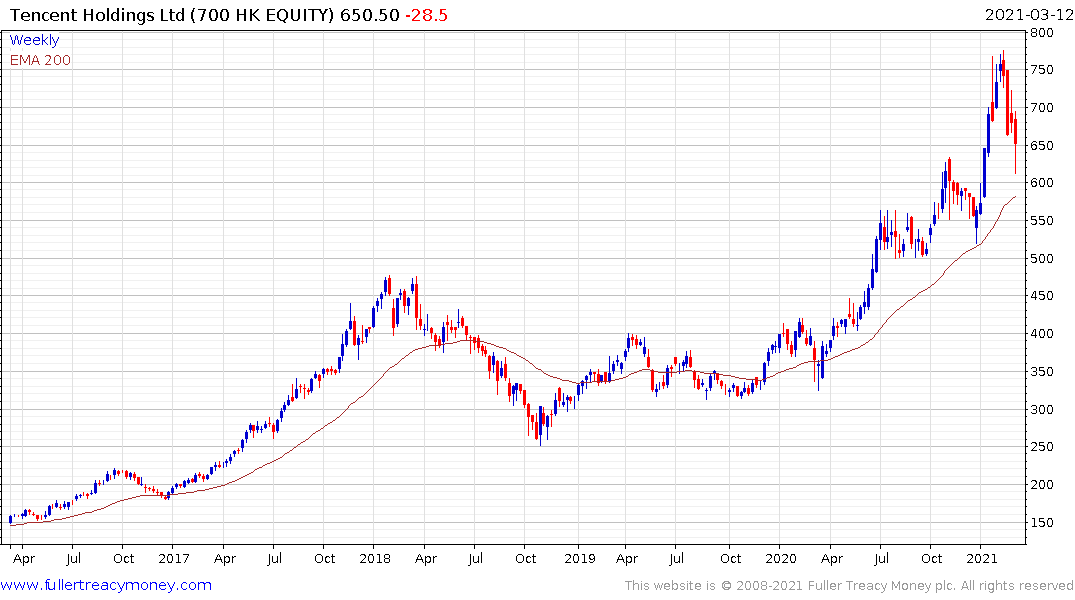 Tencent continues to revert towards the mean.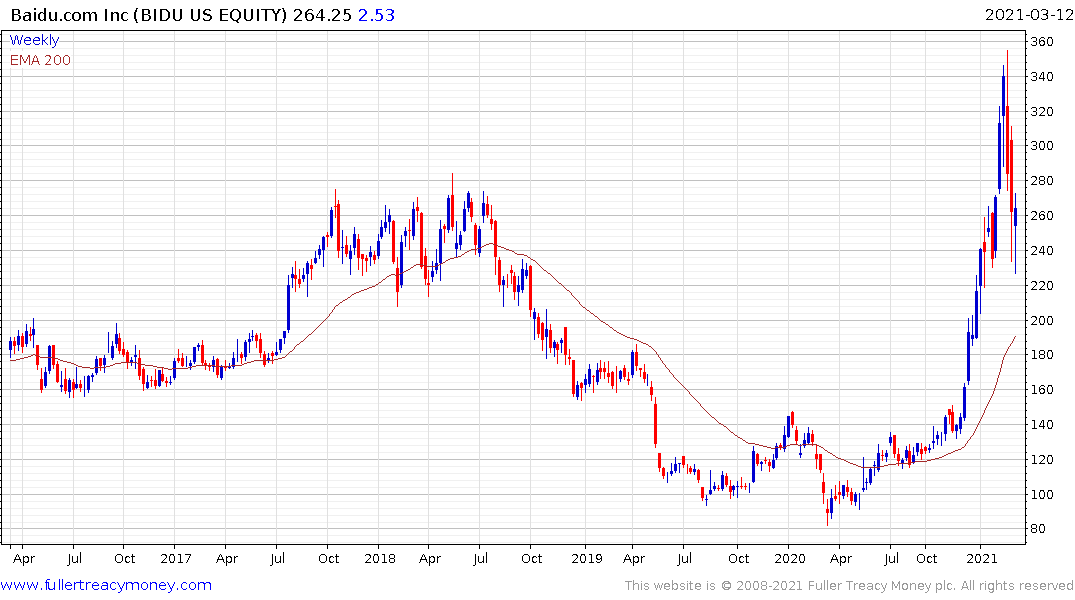 Baidu rallied exceptionally impressively in 2020 and was due consolidation. A sustained move below the trend mean would be required to question the recovery.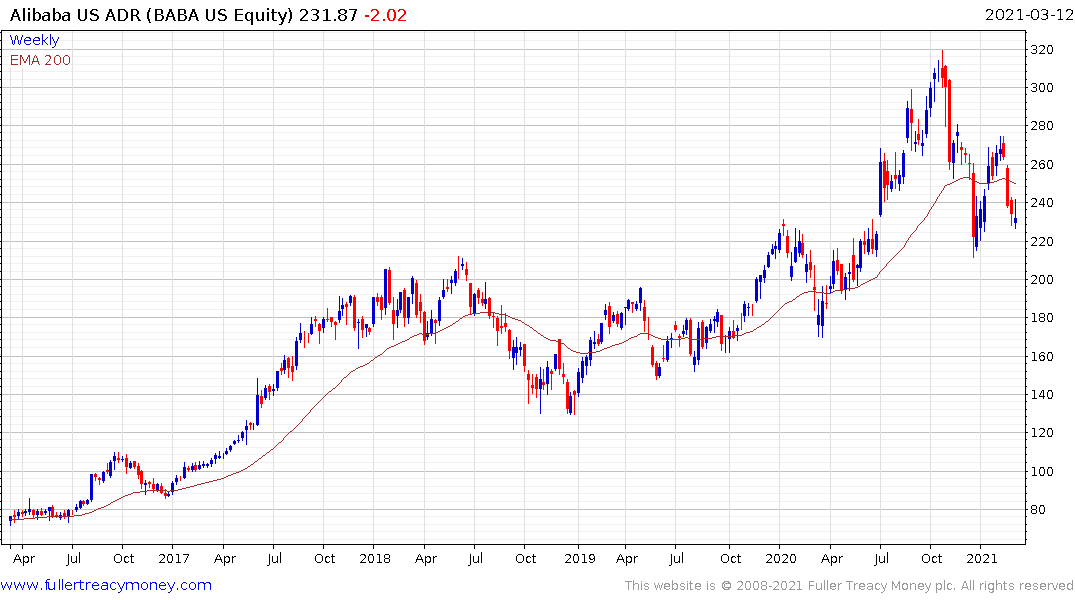 Alibaba has dipped below the trend mean in the past so it will need to hold the low above $200 if the trend is to remain consistent.
Aside from the political considerations, Chinese assets continue to remain attractive to international investors because it is one of the few major economies with positive real interest rates.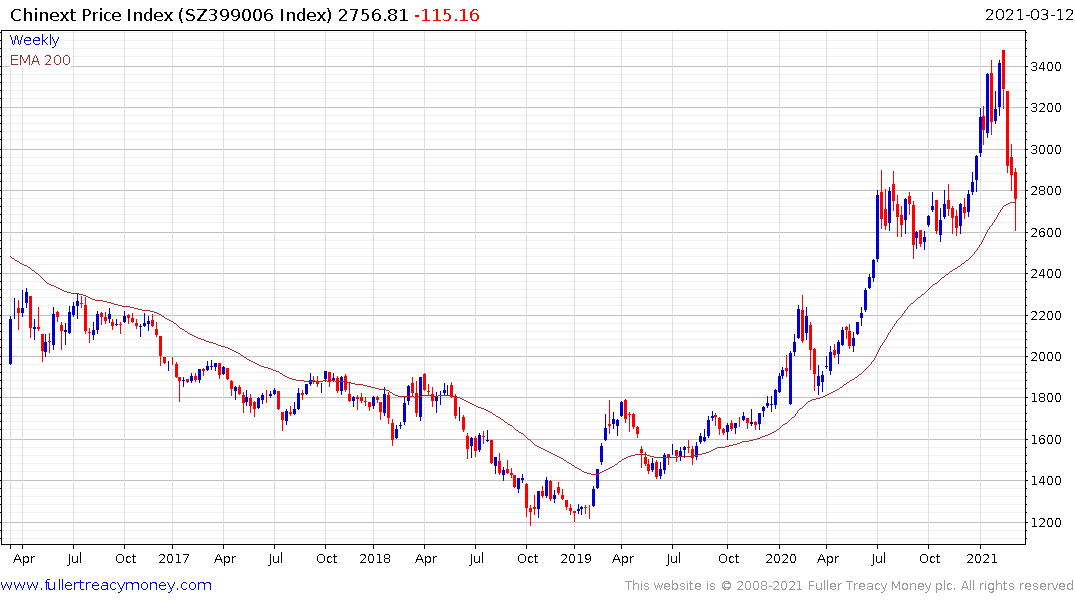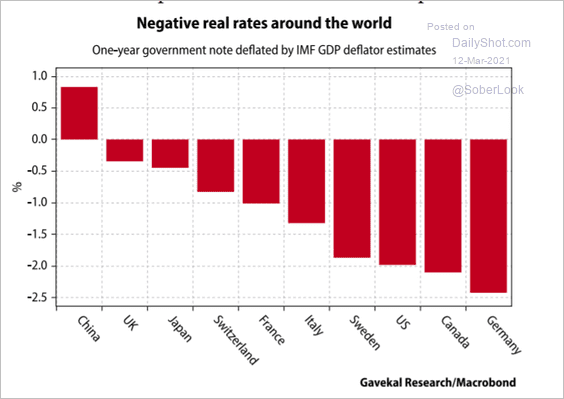 The ChiNext Index continues to bounce from the region of the trend mean on the back of outright support from China's sovereign wealth funds.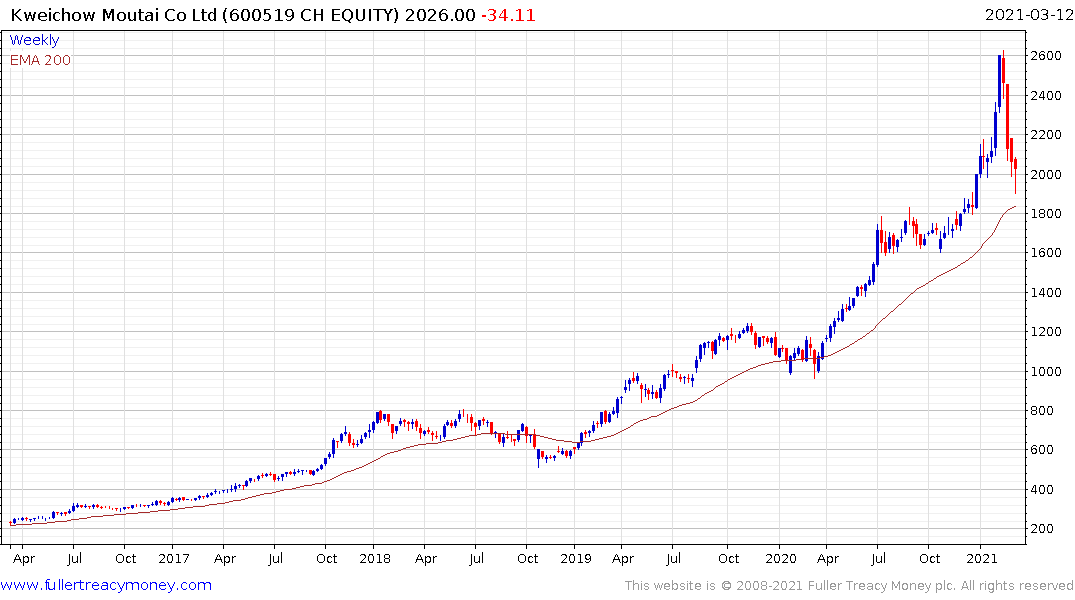 Kweichow Moutai has also stabilised in the region of the trend mean.
Back to top