Ten Thousand Day Traders an Hour Are Buying Tesla Shares
This article from Bloomberg may be of interest to subscribers. Here is a section:
The frenzy in interest means that as of the end of Monday's trading session, there are now roughly 457,000 users on the Robinhood app that hold shares of the company in some form. That makes it the 10th-most popular stock on the platform, ahead of even Amazon.com Inc., which is held by 358,000 users.

It isn't at all clear that day traders are the main driver for the nosebleed rally in Tesla shares over the past few weeks. Indeed, there are myriad other possibilities, from the potential reveal of a new battery technology, to short covering, to conjecture over the possibility for the stock's addition to the S&P 500 Index.
The rise of the day trader is another late cycle signal that we are now in the speculative excess phase of the bull market. When regular people make more money from trading than from their regular jobs it is an anomaly that does not last indefinitely.
The valuation on Tesla today assumes it will be on the only car manufacturer in the world and will have captured all of its competitor's market share within the next few years. If it finally cracks autonomous driving that might actually be true but it is a long-odds bet at today's price.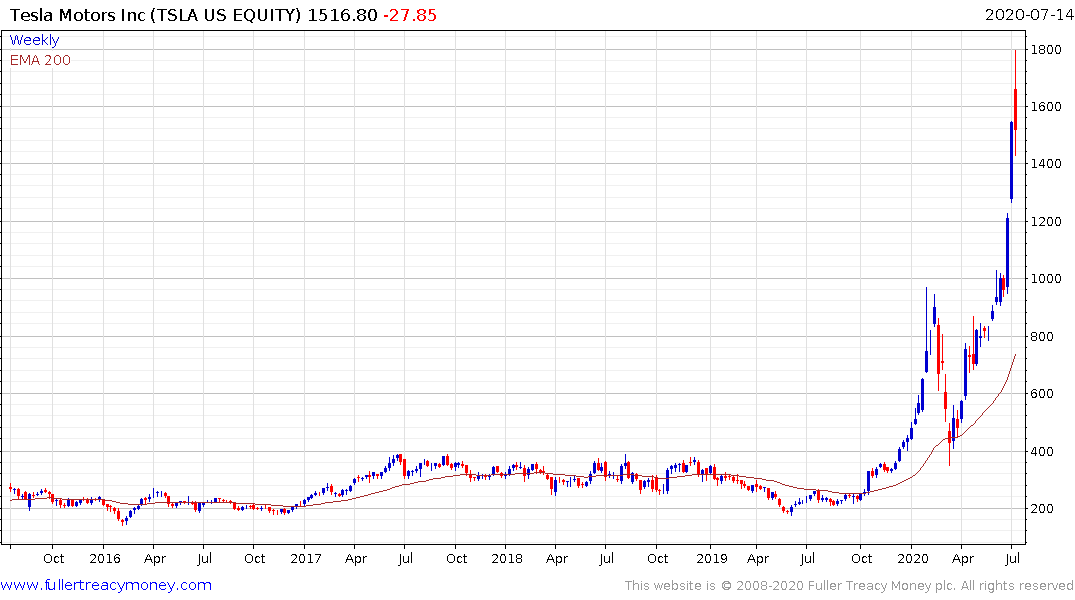 The size of yesterday's downward dynamic would, under normal circumstances, be enough to mark a peak of medium-term significance. The lack of a clear downside follow through today suggests it may be a pause in what remains a powerful momentum fuelled move.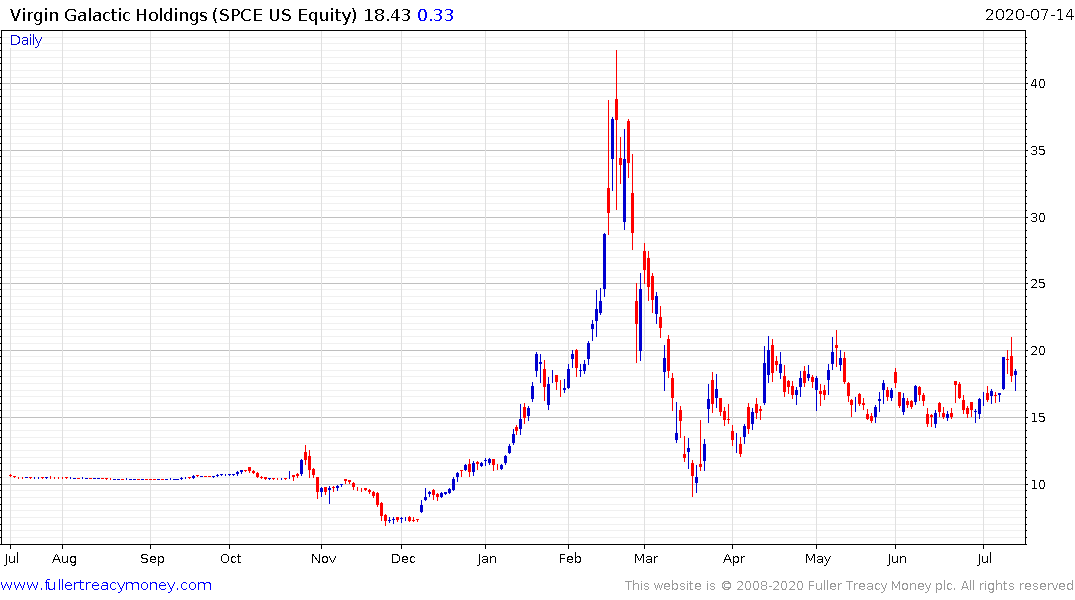 Elsewhere among highly speculative shares Virgin Galactic firmed today following yesterday's downside key reversal. A sustained move above $20 would complete the three-month range.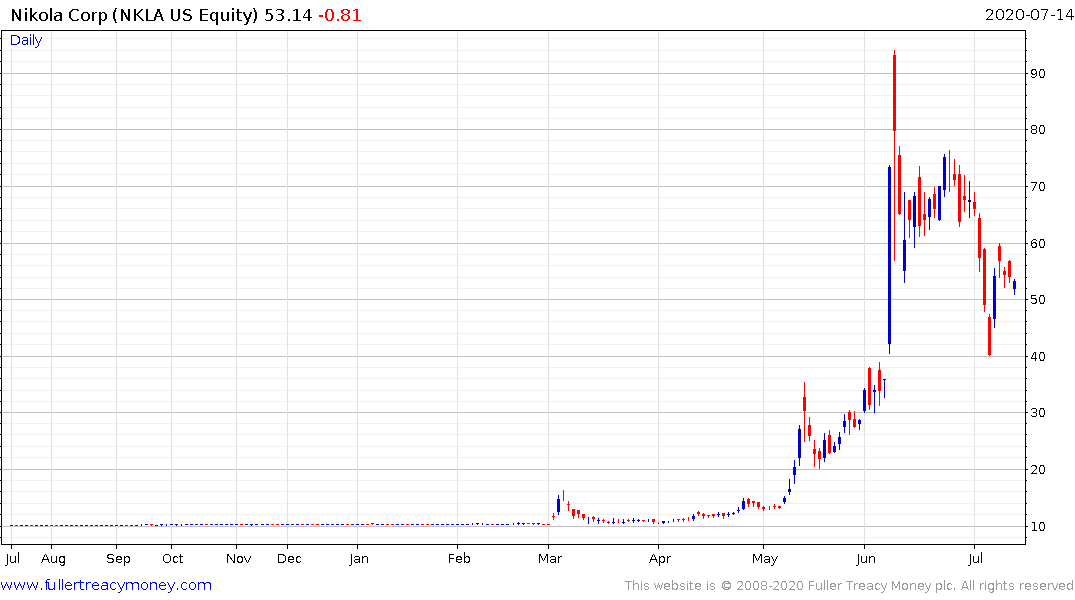 Nikola more than halved from its early June peak and has since stabilised above $40.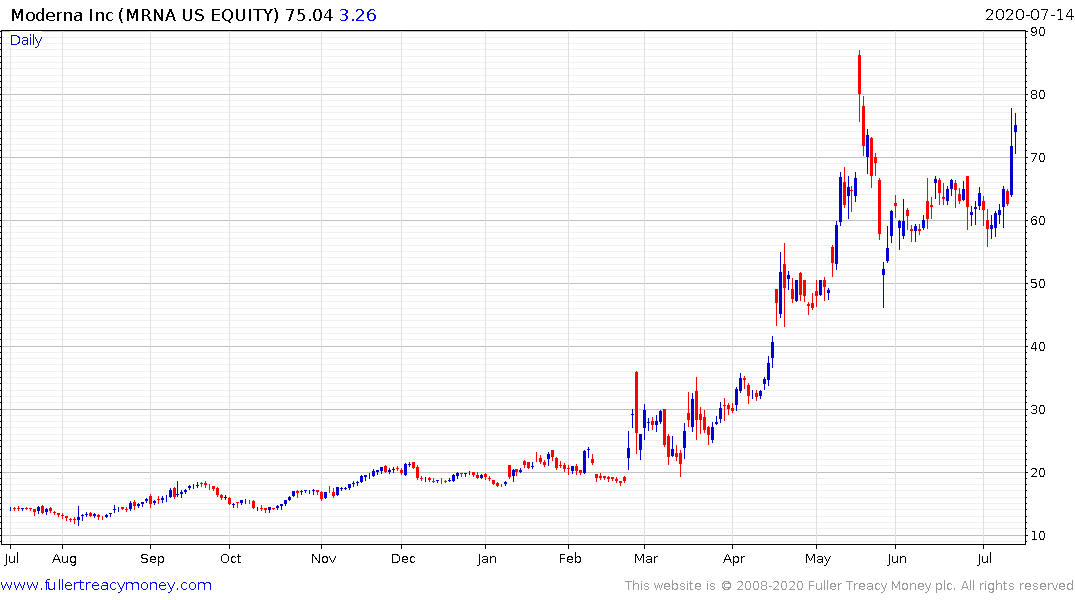 Moderna probably jumped more on the news it may be inducted into the Nasdaq-100 than its expectation of beginning phase III trials for its vaccine candidate later this month.
Back to top