Tempting Turkish Stocks Close In on Record as Valuations Dazzle
This article by Tugce Ozsoy for Bloomberg may be of interest to subscribers. Here is a section:
When the previous record was set, the picture for investors was markedly different: the Turkish currency was 50 percent stronger against the dollar, the country was celebrating earning its second investment-grade credit rating and economic growth was stronger. The only piece of the puzzle that's more attractive now are valuations that are still at a discount of about 30 percent to Turkey's emerging-market peers.

Reasons to potentially avoid Turkish stocks were numerous: rising geopolitical risks, terror attacks, a coup attempt, and the prospect of higher U.S. interest rates. The spread between the valuation of Turkish stocks and its emerging market peers widened to more than a seven-year high in July and remained near those levels for almost six months.

This year's rally developed from "a reaction to Turkey's long-term under performance to peers and highly attractive valuations," according to Haydar Acun, a fund manager at Istanbul-based Marmara Capital. "What usually happens in these kind of rallies is the market becomes overconfident after a while and starts forgetting what set the rally in the first place."

Economic growth is expected to have slowed to 2.2 percent in 2016, according to data compiled by Bloomberg. That compares with 6.1 percent in 2015 and 8.5 percent in 2013 when stocks set their record, according to figures from Turkey's statistical agency. Turkey lost its last-remaining investment-grade credit rating in late January this year.
Turkey doesn't score particularly week on the governance scale not least because Erdogan has become increasingly volatile following last year's failed coup attempt. The Dollar hit an accelerated peak below TRY4 in January and pulled back to test the TRY3.5 region; unwinding about half its overextension relative to the trend mean in the process. Last week's Dollar bounce takes the Lira back to being the world's worst performing currency this year and a sustained move below the trend mean would be required to question medium-term Dollar dominance.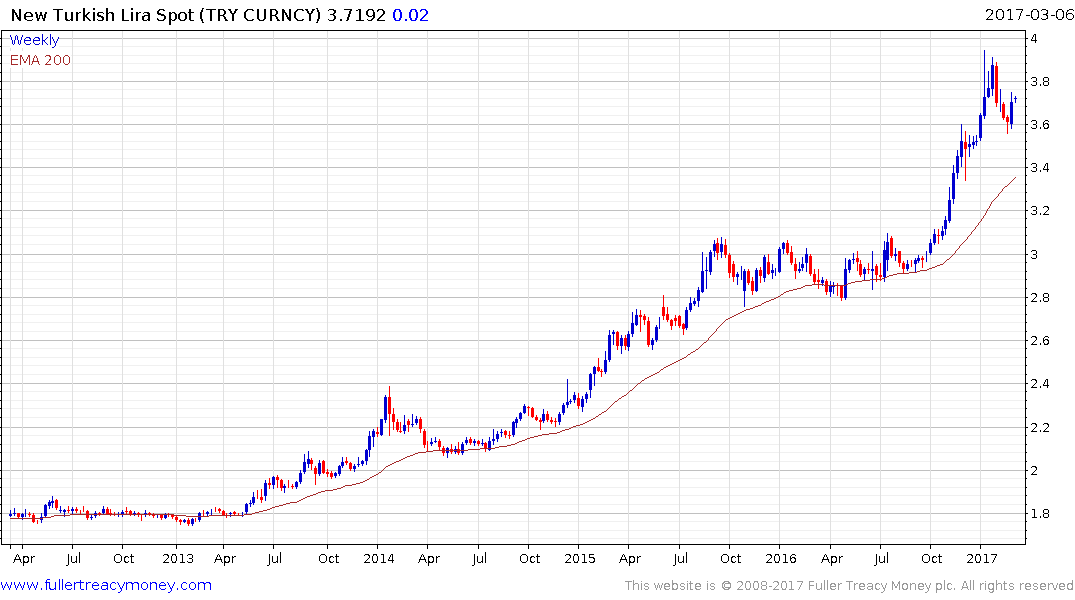 The National 100 Index is indeed testing the upper side of an almost four-year range in nominal terms. A clear downward dynamic would be required to question medium-term scope for a successful upward break.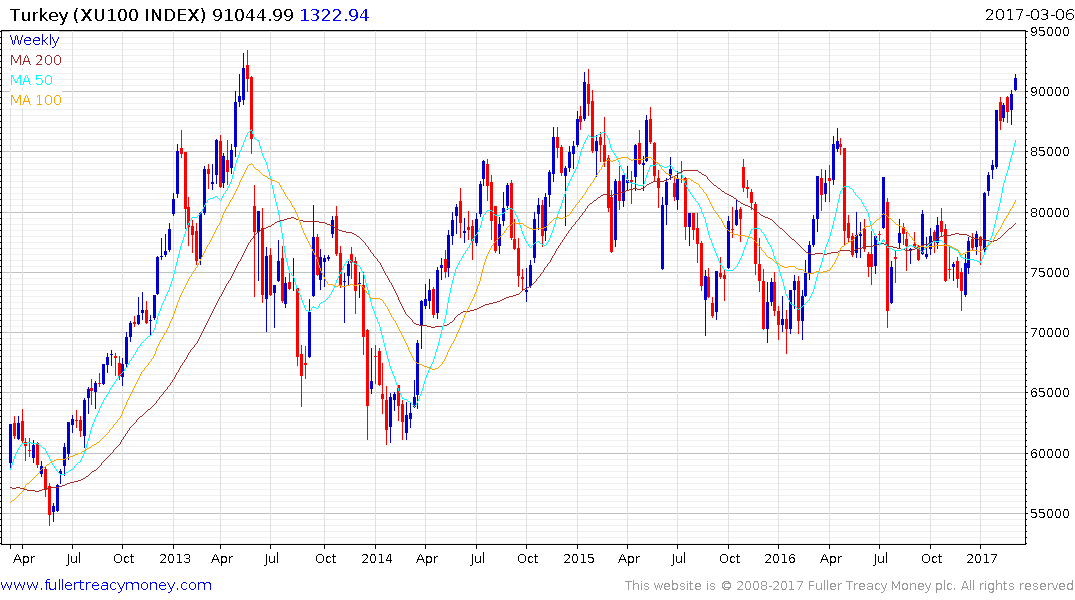 The UK listed IShares MSCI Turkey ETF is bouncing again from the lower side of a four-year range and a sustained move below 1500p would be required to question potential for additional higher to lateral ranging.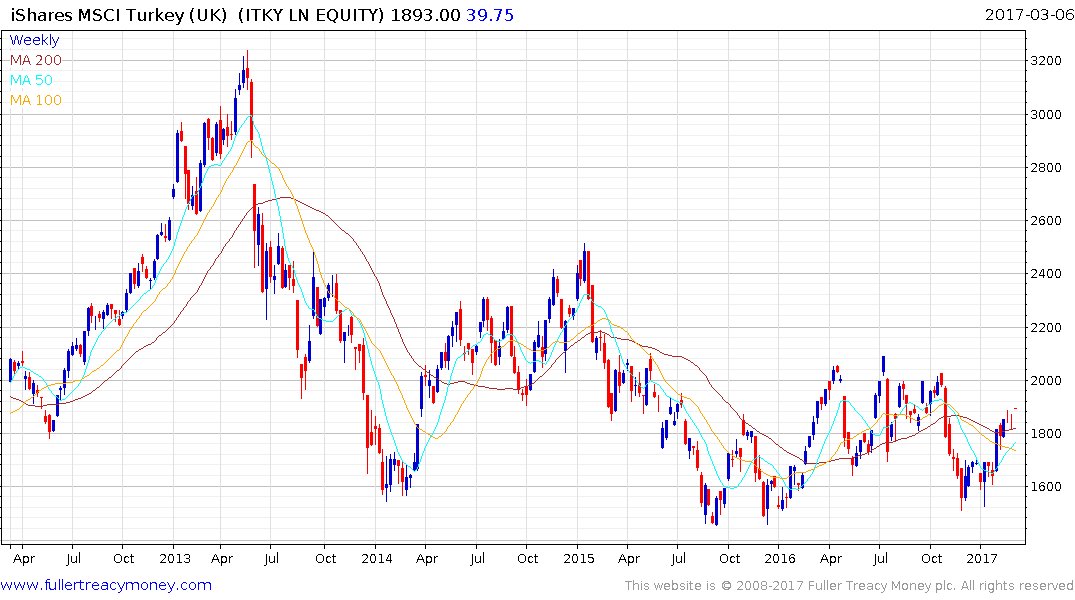 Back to top