Tax Court of Canada rules in favour of Cameco
This press release from Cameco may be of interest to subscribers. Here is a section:
The Tax Court ruled that Cameco's marketing and trading structure involving foreign subsidiaries and the related transfer pricing methodology used for certain intercompany uranium sale and purchase agreements are in full compliance with Canadian laws for the tax years in question.

"We are very pleased with the Tax Court's clear and decisive ruling in our favour," said Tim Gitzel, Cameco's president and CEO. "We followed the rules, yet this dispute has caused significant uncertainty for our investors during a period of prolonged weakness in markets for our products. Now we hope CRA accepts the decision and applies it to other tax years in dispute, so we can focus on managing our business for the benefit of all our stakeholders."

The court has referred the matter back to the Minister of National Revenue in order to issue new reassessments for the 2003, 2005 and 2006 tax years in accordance with the court's decision. The timing for the issuance of the revised reassessments along with refunds plus interest is uncertain.

And

Cameco will be making an application to the court to recover the substantial costs incurred over the course of this case.
The favourable tax judgement Cameco has received has certainly enabled the share to rally but it also helps to throw focus onto the depressed nature of the uranium mining sector which has been struggling since the Fukushima accident resulted in a large numbers of reactor closures and cancelled projects.
In the last few months news that Cameco has found it cheaper to buy on the spot market than mine its own resources has failed to significantly alter investor sentiment despite the fact uneconomic prices will eventually deplete available supply.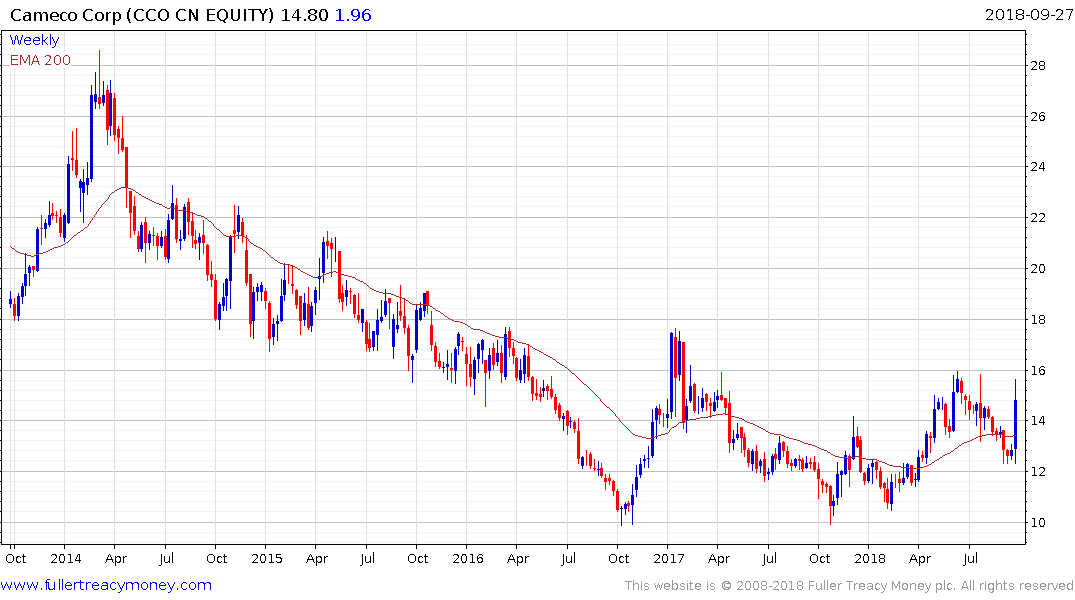 Cameco's share price understandably steadied following the news but so did Denison Mines. That suggests the market may be on the cusp of returning to demand dominance following years of underperformance.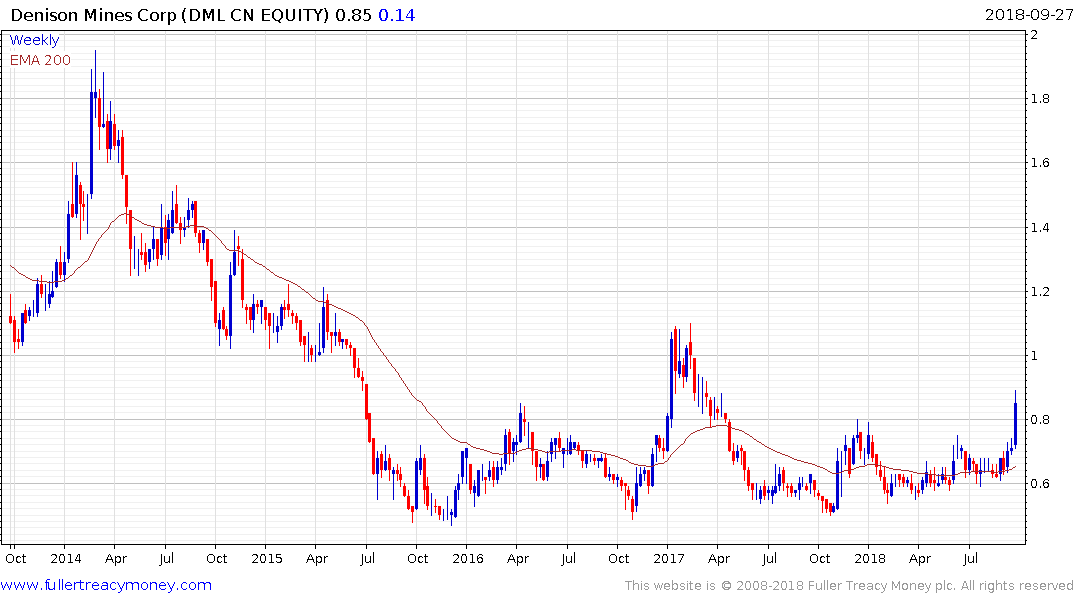 Back to top