Sugar, Coffee Jump as Hurricane Threatens Central America Crops
This article by Marvin G. Perez and Patrick McKiernan for Bloomberg may be of interest to subscribers. Here is a section:
Iota will hit near the Honduras-Nicaragua border on Monday in the aftermath of Hurricane Eta, which killed more than 100 people. Iota's winds reached 160 miles (257 kilometers) per hour as a Category 5 storm, the strongest on the five-step Saffir Simpson scale. A hurricane that powerful can crush homes, snap trees and make areas uninhabitable for months.

Honduras is Central America's biggest arabica producer. Guatemala is second and a key shipper of raw and refined sugar. Iota may bring 24 inches (61 cm) to 36 inches of rain as the storm crosses the two countries and Nicaragua, Donald Keeney, senior meteorologist for Maxar in Gaithersburg, Maryland, said in a telephone interview.

The region was hammered by Tropical Depression Eta earlier this month as torrential rain damaged roads, compounding hurdles for growers facing labor shortages during the coronavirus pandemic.
This has been an unusually active and lengthy Atlantic hurricane season. Not only has it gone on longer than normal but it also started early and has had more named storms than any other year.
The severity of storms has increased of late but the more important development is the surprise rapid strengthening of storms as they approach land witnessed over the last two years. That is a wholly new phenomenon which makes the damage potential increasingly difficult to predict.
This podcast interviewing Nathan Myhrvold includes a section where he discusses his theory on how to prevent hurricanes and may be of interest to subscribers. This article from National Graphic from 2017 may also be of interest.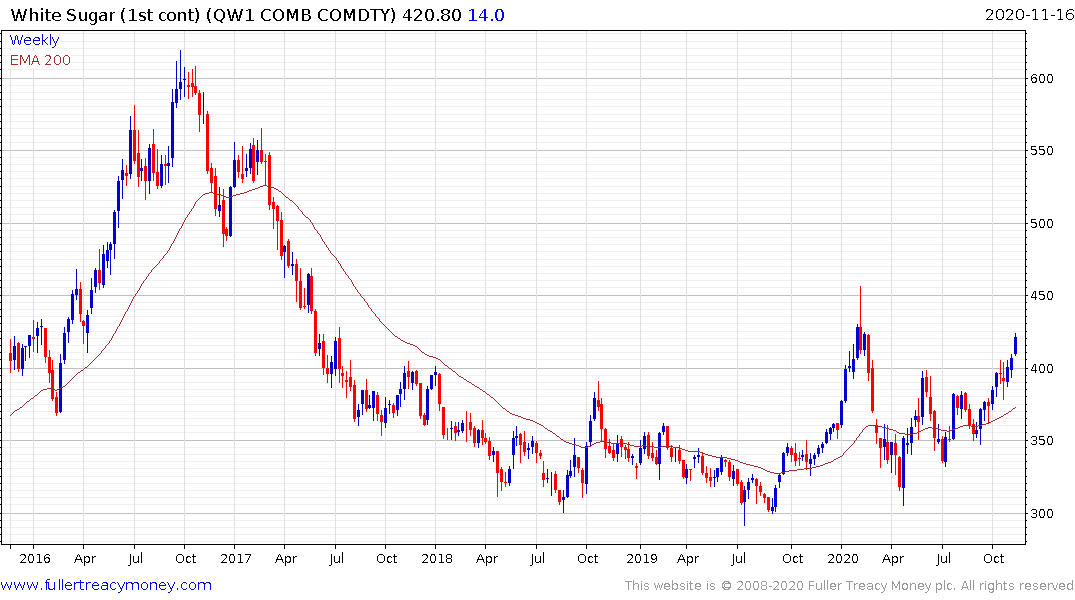 ICE traded White Sugar and NYBOT traded Sugar both hit new recovery highs today to complete lengthy base formations.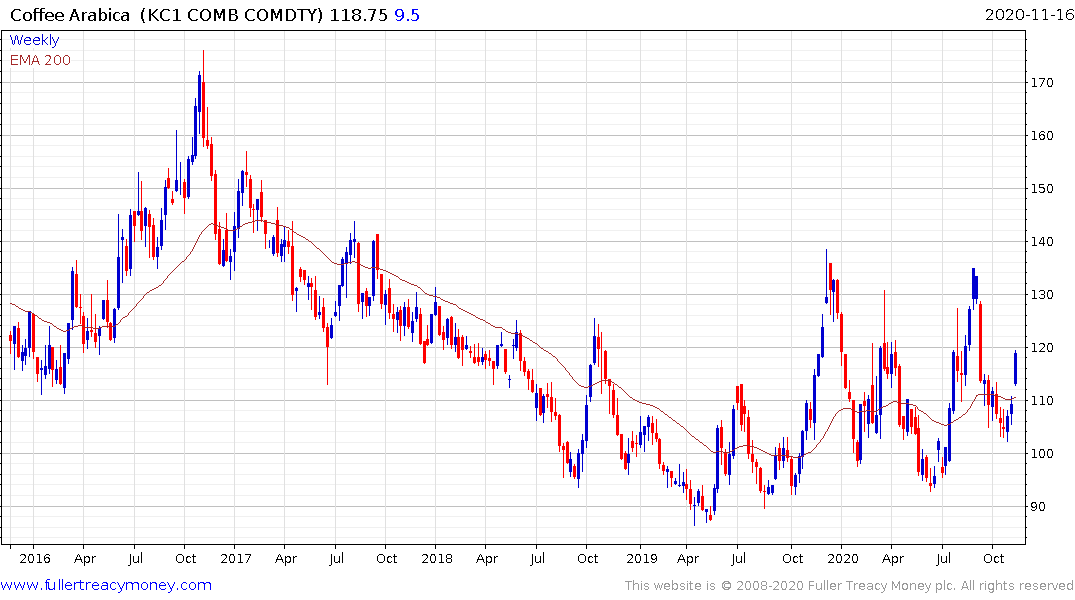 Brazil is the largest producer of both sugar and arabica coffee and is not going to be affected by Atlantic hurricanes. However, the Arabica price is rebounding from the psychological $1 area.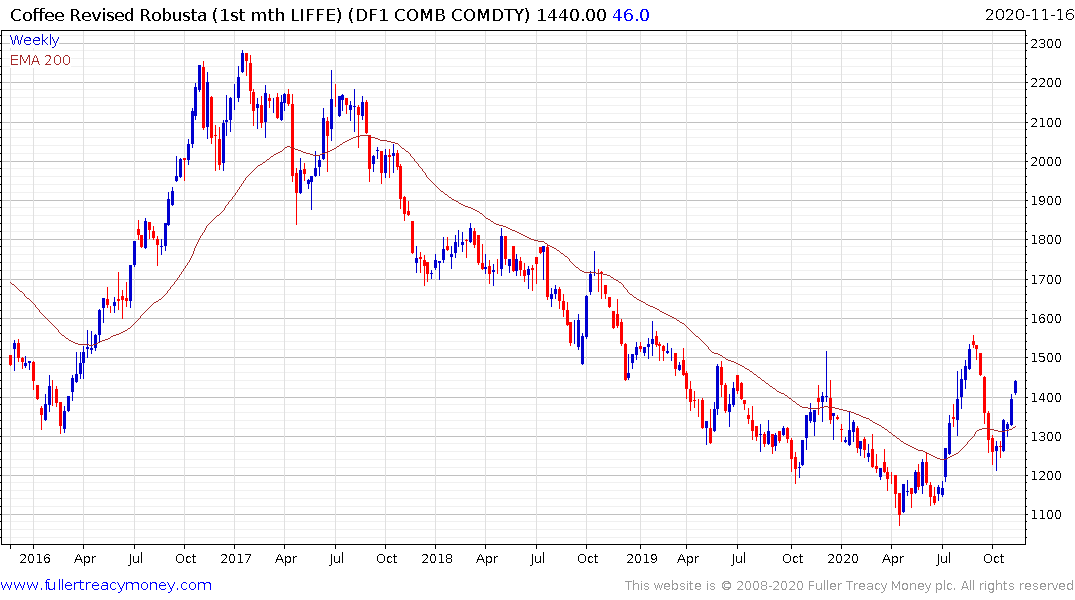 Robusta coffee has broken its downtrend and continues to firm from the region of the trend mean.
Back to top