Stocks Jump to Records, Bonds Fall on Tax Benefits
This article by Kailey Leinz and Sarah Ponczek for Bloomberg may be of interest to subscribers. Here is a section:
Taxes drove much of the gains. Financials were strong after Bank of America Corp. beat estimates and indicated that it could benefit from the U.S. tax overhaul by reducing pressure to cut future costs. And Apple Inc. climbed after saying it will bring hundreds of billions of dollars back to the U.S. from overseas to invest in jobs and facilities.

"We're all really trying to figure out the real impact off tax reform on some of the major sectors," said Jamie Cox, a managing partner for Harris Financial Group in Richmond, Virginia. "Financials in particular have been in the news because you've seen some weird things with some of their deferred tax assets being reported in earnings. I think a lot of people misunderstood and don't understand how the deferred tax assets work, and so they're seeing these massive charges that the banks are taking as a result of tax reform and they can't see too clearly into the future about how much the impact on tax reform is going to have on their bottom line three quarters from now."


And

"A lot of the move that we've been seeing has been just the beginning," said John Stoltzfus, chief market strategist at Oppenheimer & Co. "It's hard to quantify, but we see some evidence of bull market bears as well as skeptics of this bull market finally beginning to capitulate. And when that capitulation starts, it's a process."
Buy and the dip strategies have been programmed into algorithmic systems so that every time the VIX index rallies more than 2 points the flow of funds moves back into equities and out of bonds. This is a very short-term example of how risk parity strategies are maneuvering in the current environment.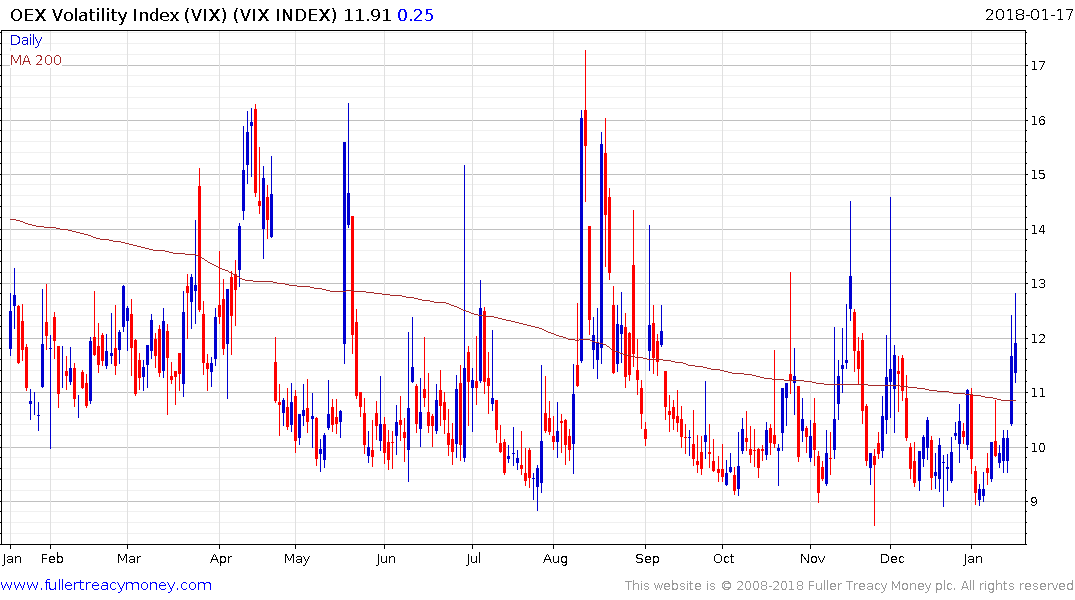 The Dow Jones Industrials recouped all of yesterday's loss today. An increasingly wide overextension relative to the trend mean is evident, suggesting a pause would be healthy. Nevertheless, investors are still pricing in the full ramifications of the changes to the tax code and appear to be increasingly concluding it will be positive for earnings which justifies higher prices to even sustain the current valuation.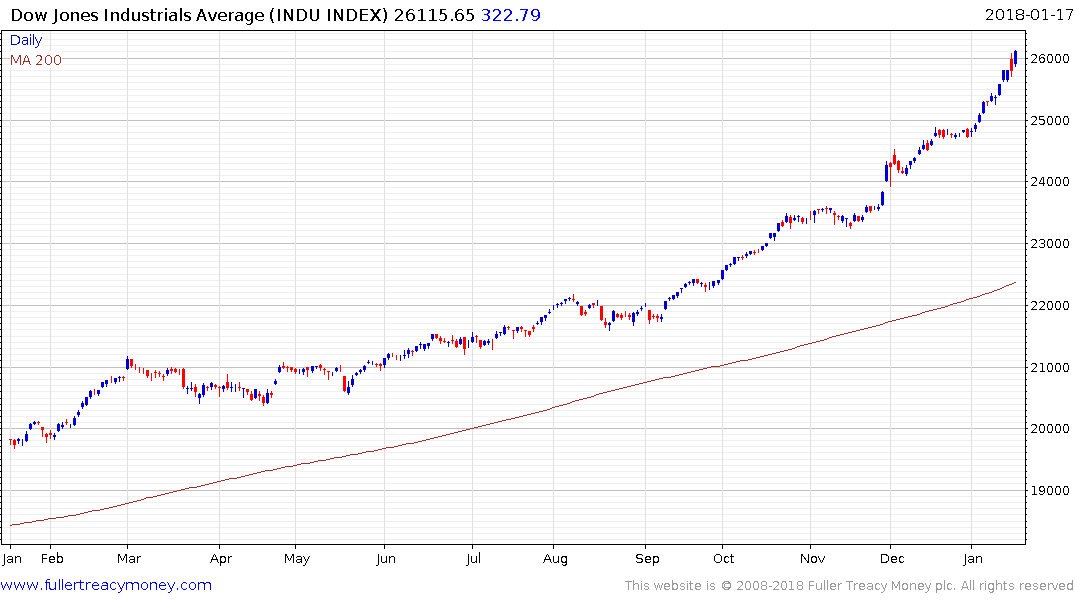 Apple estimates a $38 billion charge on its overseas income but the share was at a new closing high today and a clear downward dynamic, sustained for more than a day or two, would be required to check potential for additional upside.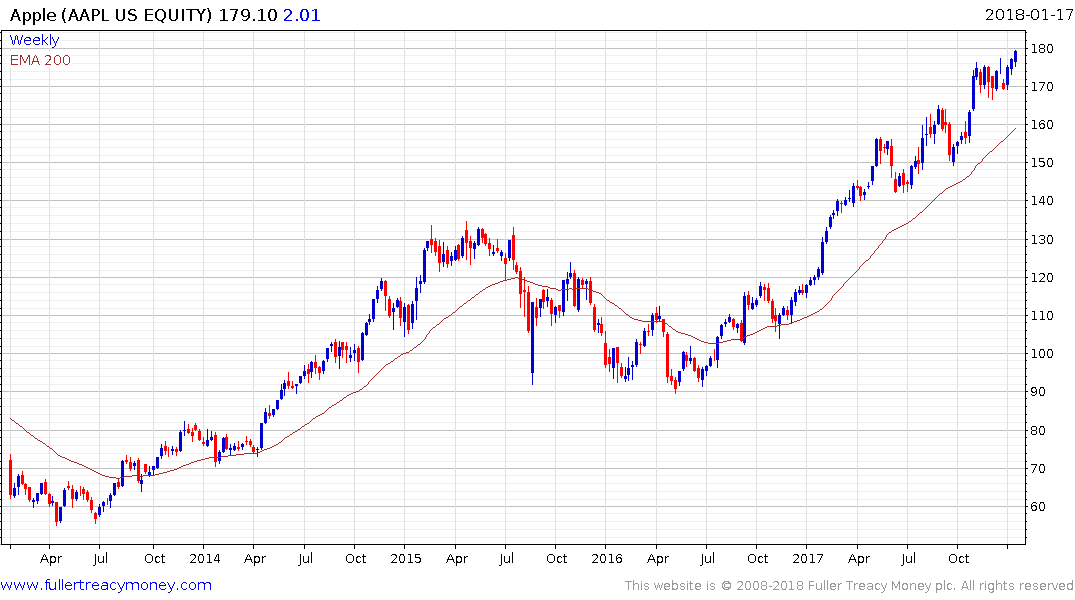 Back to top