Stocks Gain as Volatility Eases Ahead of Election
This article from Bloomberg may be of interest to subscribers. Here is a section:
The main event this week will be Tuesday's U.S. election, with Democratic nominee Joe Biden leading President Donald Trump in polls. Virus developments are also front and center, with daily cases continuing to surge in many parts of the world.

"Going into an election, there's always, always jitters, there's volatility," said Quincy Krosby, chief market strategist at Prudential Financial. "But we have the question mark regarding the surge of the coronavirus. And the question is, how much does it jeopardize the recovery?"
My neighbourhood is boarding up ahead of the election because businesses expect violent protests regardless of the election outcome. Supermarket shelves were also bare yesterday amid renewed stockpiling.
The breadth of possible outcomes has been fretted over for months, but with the close of voting at least part of the uncertainty will be removed. The VIX Index has a history of rising ahead of elections and falling afterwards. If that pattern is repeated then traders have been presented with a buy the dip opportunity. This is not a normal year and this is not a normal election but the outcome will be closer to being settled.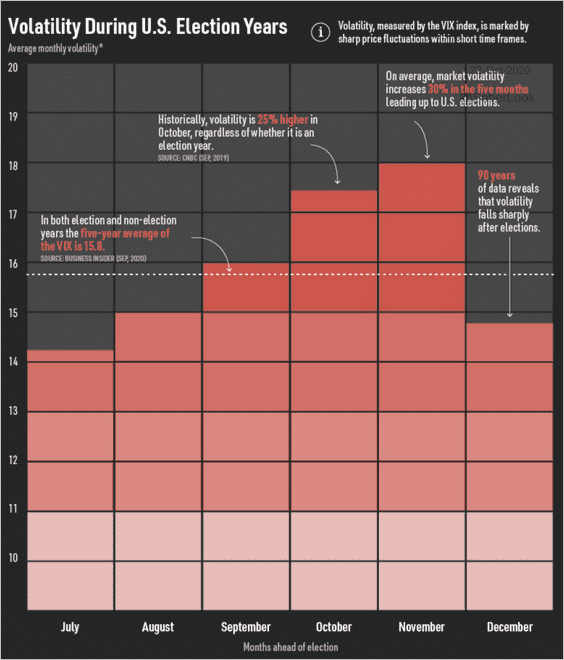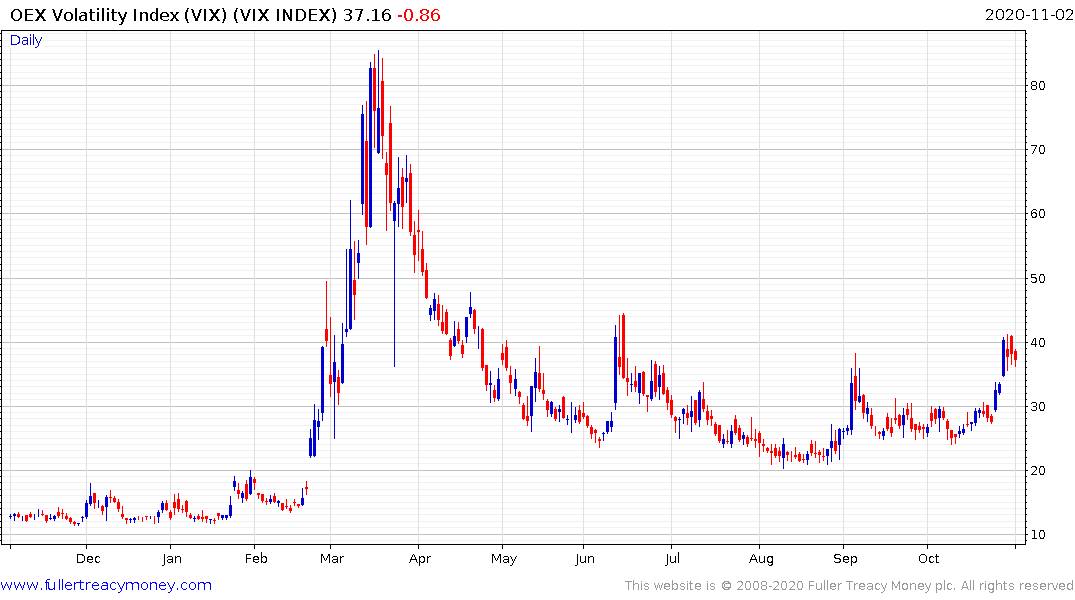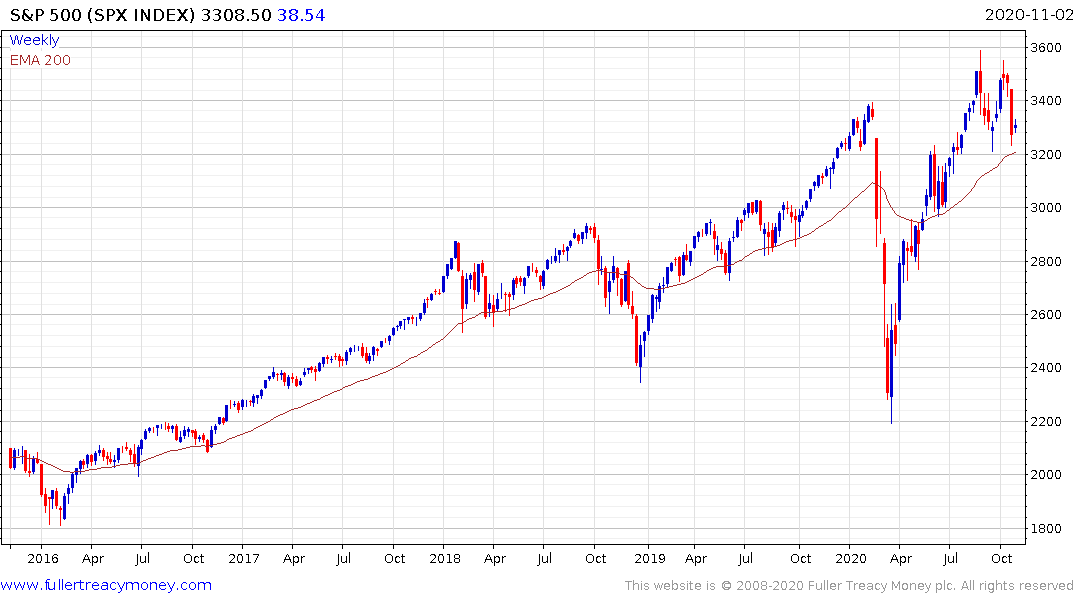 The S&P500 is pausing in the region of the September lows and the trend mean.


The Nasdaq-100 continues to unwind its overextension relative to the trend mean.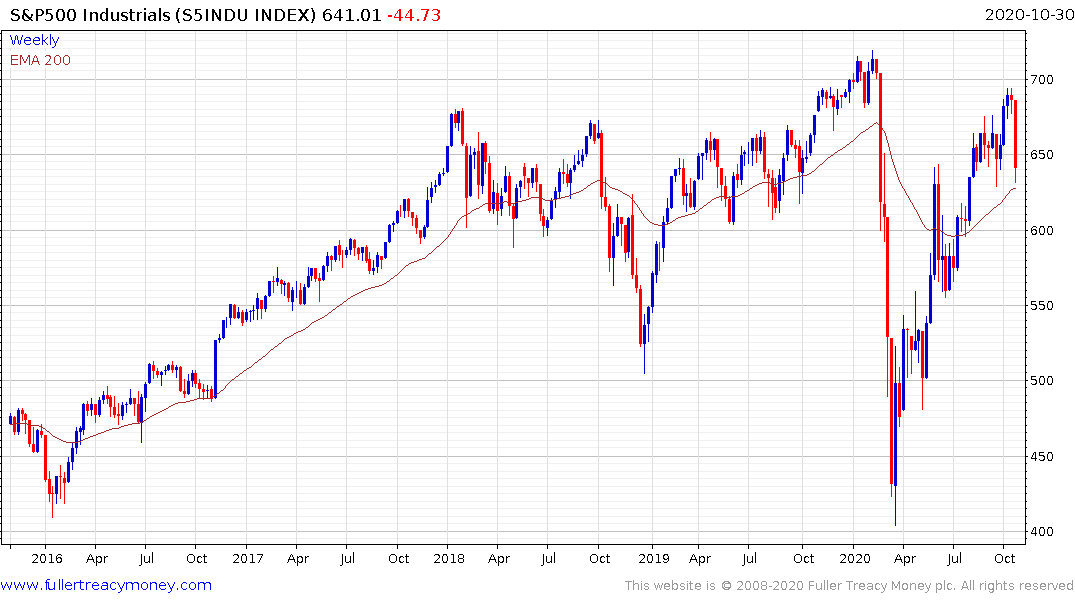 The market was led higher today be industrials on the basis that regardless of who wins, the next administration is going to have to champion reflation.
Back to top