Stocks Drop on Biden Plan to Lift Capital-Gain Tax
This article may be of interest to subscribers. Here is a section:
"Sticker shock over some of these tax figures will be hard to shake off for some investors," Edward Moya, senior market analyst at Oanda Corp, wrote in a note. "Some traders are looking for an excuse to lock in profits and they might choose to use this tax story as their catalyst."
The rationale is clear. Do you want to sell now and pay 23% or later and pay 43%? Another way of asking that question is do you believe the stock market is going to rally another 36%, imminently, to compensate you for the additional tax you will pay on the higher future figure? That implies an S&P500 level of 5631 versus the current value of 4141.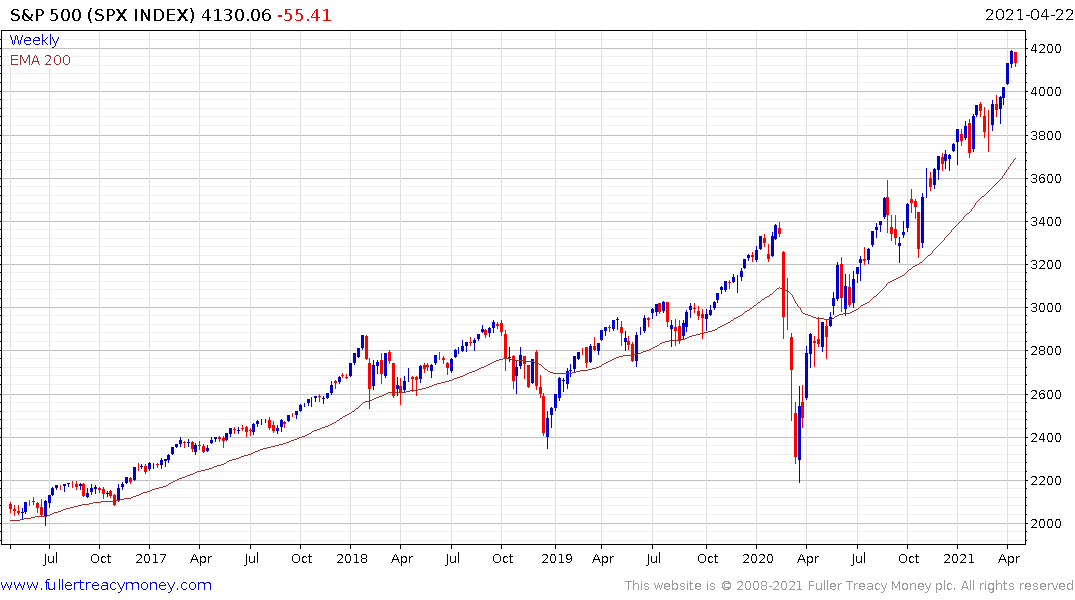 The fact the Index did not drop more today suggests investors are unwilling to give the plan credence just yet. Nevertheless, the current administration has been quite clear that they wish to impose higher taxes on the wealthy and this is a way of doing that. The other side of that argument is it will create demand for long life assets such as property, strong cashflow companies and dividends. Afterall if you never sell you don't have to pay capital gains tax.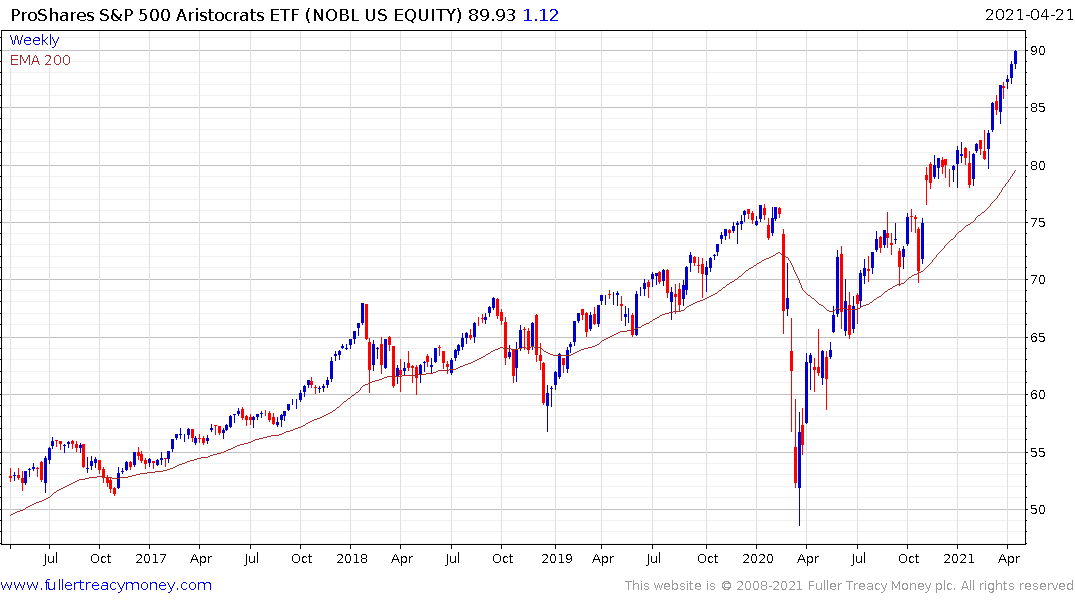 The ProShares S&P500 Dividend Aristocrats ETF (NOBL) is overbought in the short term but a sustained move below the trend mean would be required to question medium-term scope for continued upside.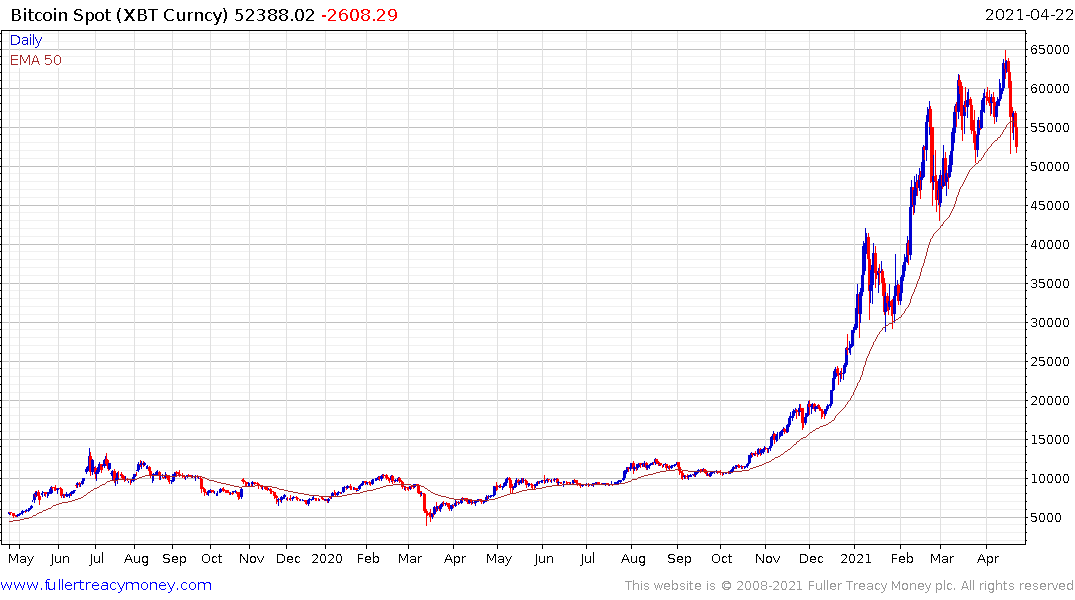 The one group of millionaires this rule is most likely to affect are those with large gains in cryptocurrencies. The whales who have owned for a decade or more and never intend to sell will have cause for reassessment even if they ultimately decide to continue to hold. For those who are even thinking about converting back into fiat currency, the tax implications are significant. Bitcoin has already been losing momentum and has Type-2 top formation characteristics.
Back to top