Stocks Advance as Risks Recede; Greenback Slides
This article by Randall Jensen and Vildana Hajric for Bloomberg may be of interest to subscribers. Here is a section:
Stocks in Hong Kong leaped the most since 2018 after embattled leader Carrie Lam said she formally withdrew legislation to allow extraditions to China, the detonator for three months of often-violent protests. In the U.K., the pound surged after Parliament took a crucial first step to block a no-deal Brexit. The euro advanced after purchasing managers indexes for the region beat expectations, while the onshore Chinese yuan gained following another stronger-than-forecast currency fixing.

"The main news is geopolitical, with less risk in Hong Kong, and Italy and the U.K. Investors are reacting positively to the lower geopolitical risks even though there's still concerns over trade tensions as well as slower economic growth," said Kate Warne, an investment strategist at Edward Jones. "Overall, it's a positive day. It's about offsetting the worries of yesterday which really focused, I think, on geopolitical risks."
Italy has a new government, at least for a while, the Hong Kong protestors got what they originally asked for but their demands have swollen considerably since then, the UK may be heading for an election, but could still end up with a hung parliament and factory figures are not quite as disastrous as many people were worried about. I think it is safe to say that these are modest improvements. Perhaps it would be better to look elsewhere for the reason behind the bounce in equities today.


Bond yields are still contracting and that is bolstering the relative value argument for owning equities. Nominal valuations will be important again when yields rise. That kind of catalyst will be probably be required to correct the significant underperformance of hard value. In the meantime, the momentum move, driving the continued flow of funds in Index tracking ETFs, remains the primary motivator in the market. The orderly consolidation in the region of the trend mean for the primary Wall Street indices continues to suggest the next significant move will be on the upside.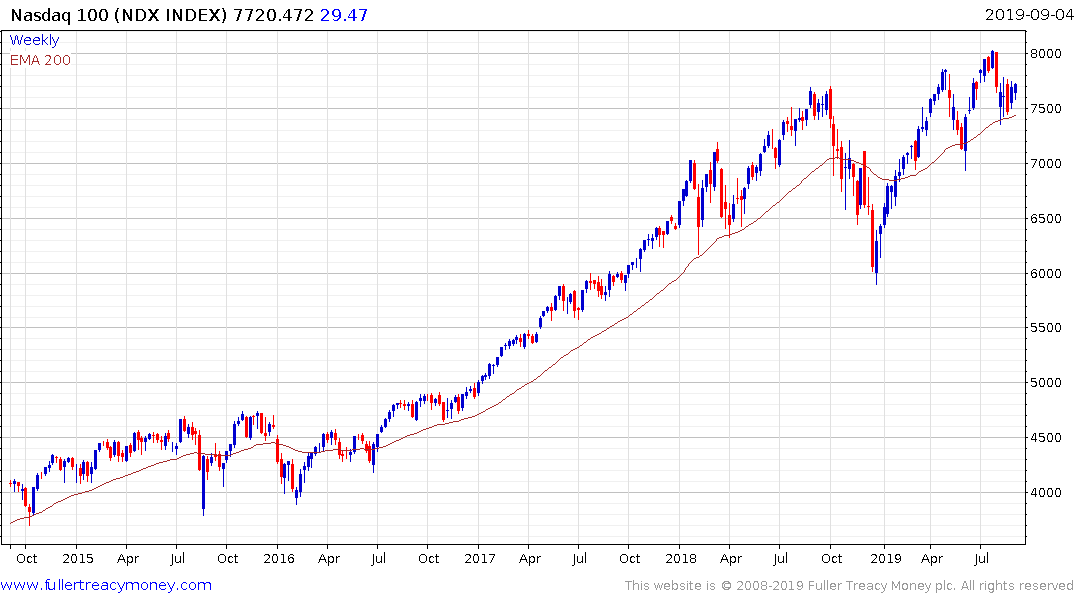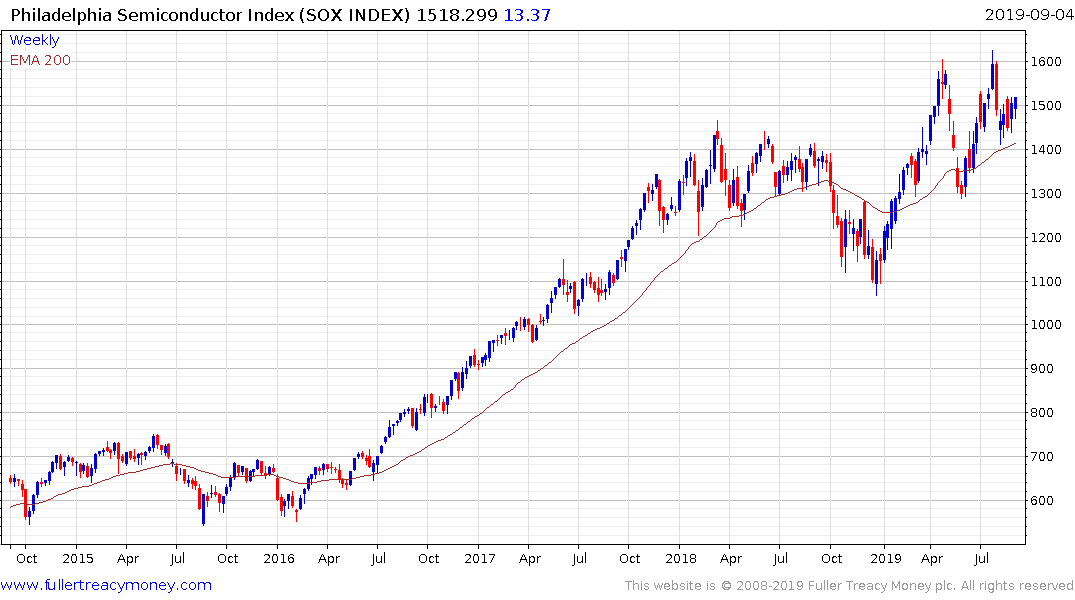 The Philadelphia Semiconductors Index continues to consolidate above the 2018 range despite the fallout from the trade war.
Back to top