Stock dividends are yielding more than the 30-year Treasury bond for the first time in a decade
This article from CNBC may be of interest to subscribers. Here is a section:
For the first time since 2009, S&P 500′s dividend is yielding more than 30-year Treasury bonds.

​The only other similar inversion in the past four decades came in March 2009 — a low point of the financial crisis, according to data from Bespoke Investment Group. But it might bode well for stocks as investors have few other options to find yields.

"For an investor looking to hold something for the long term, it makes equities relatively attractive," says Bespoke's Paul Hickey.
The contraction in government bond yields, globally, have driven demand for higher yielding assets. It has been one of the primary factors in containing risk in the high yield sector and it is also likely to continue to represent a major factor in the ability of the primary indices to continue to hold in the region of their peaks.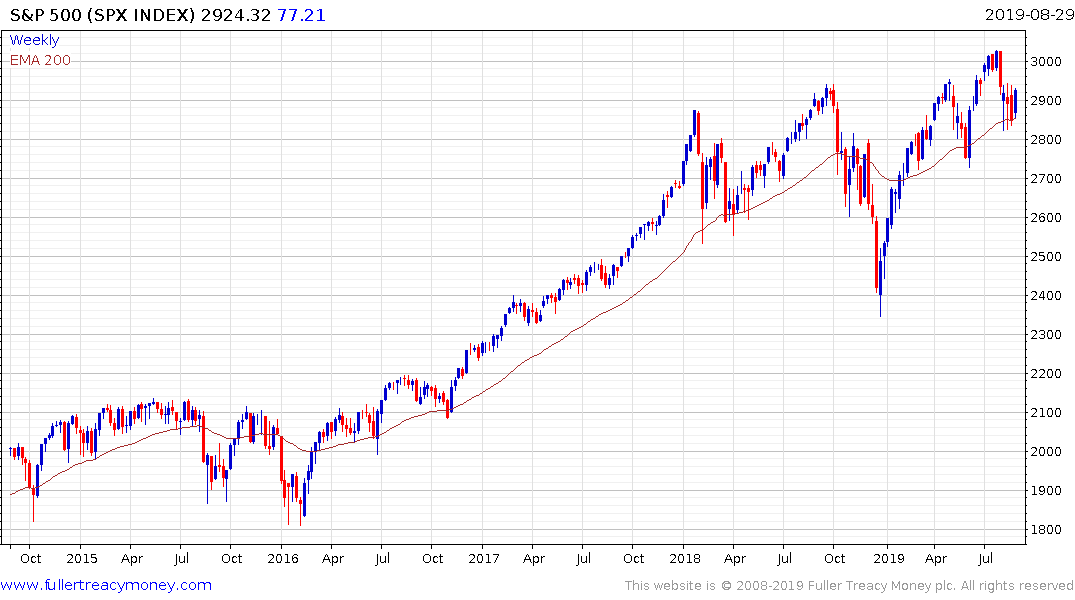 With the decline in 30-year yields the pay-out on the S&P500 has nudged into the ascendency. The highlights the relative value argument for stocks and is a counterbalance to the high CAPE valuation for the market which has been a worry over the last 12 months.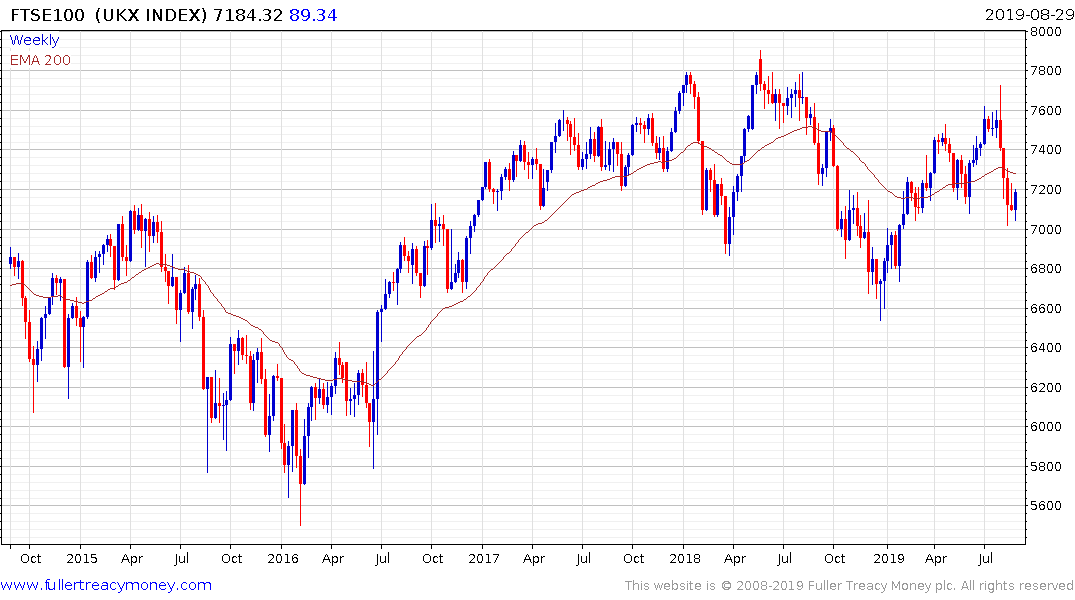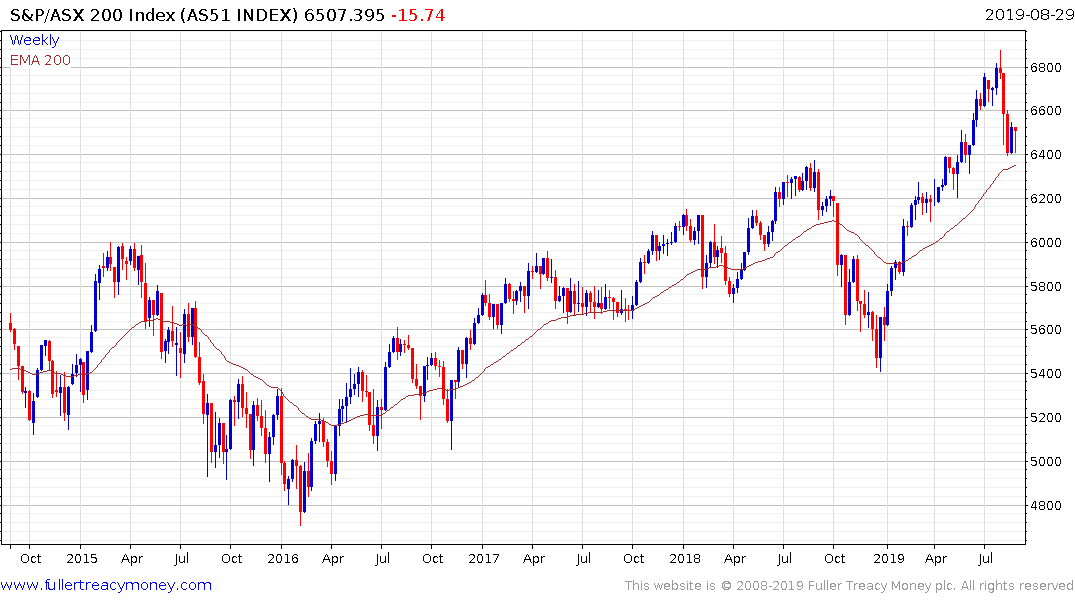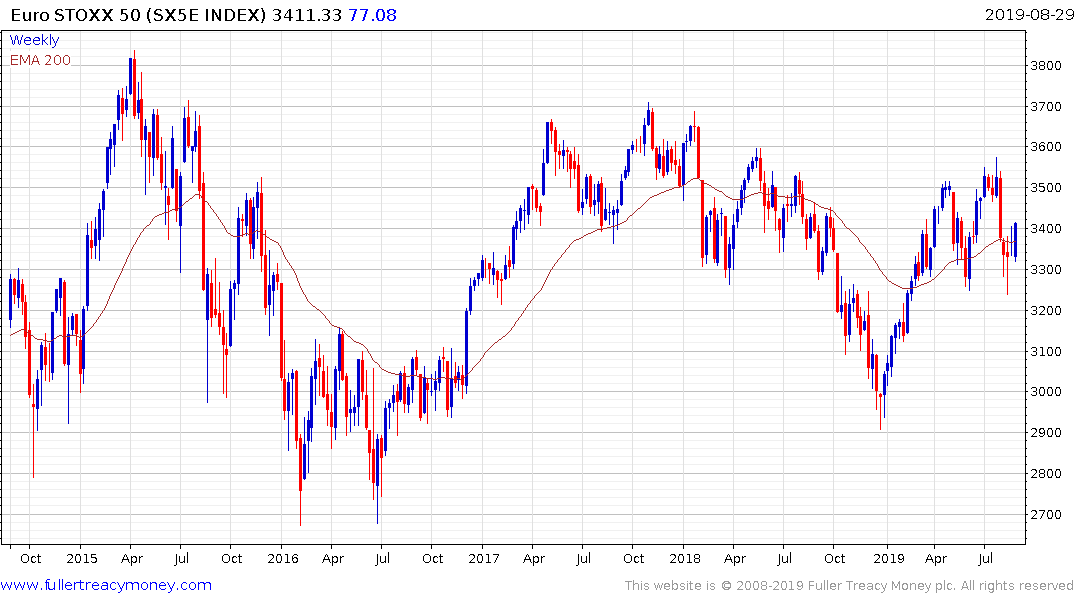 Yield hungry investors have little choice but to chase the assets where they can get a return. That's true of the US market but it is even more true of the UK where the FTSE-100 yields 5.13% and Gilts yield 0.48%. In Australia, the S&P/ASX 200 yields 4.64% versus 0.87% for the 10-year bond. In Europe the Euro STOXX 50 yields 3.65% but Bunds yield -0.69%.

The majority of commentary has been focused on the deflationary signal being sent by the bond markets, but it is not paying attention to the relative value play this is creating for stocks if we do not get a recession before the end of the year. Monetary policy is easing everywhere, and governments are lining up to provide stimulus. That suggests a bubble is more of a near-term risk than a major decline in my view.
Back to top