State of AI Report 2019
Thanks to a subscriber for this report for stateof.ai which may be of interest. Here is a brief section on robotics:
Certain Chinese industrial companies have automated away 40% of their human workforce over the past 3 years. This could be due in part to China's annual robot install-base growing 500% since 2012 (vs. 112% in Europe). However, it's unclear to what extent AI software runs these installed robots or has contributed to their proliferation.
Here is a link to the full report.

The drive to automate manufacturing is one of the most challenging for any company but is also a major consideration in which countries benefit from manufacturing as a large, relatively well-paying employer. Many low-tech businesses have already migrated away from China while higher value-added businesses are under increasingly pressure to increase productivity by adopting technological solutions.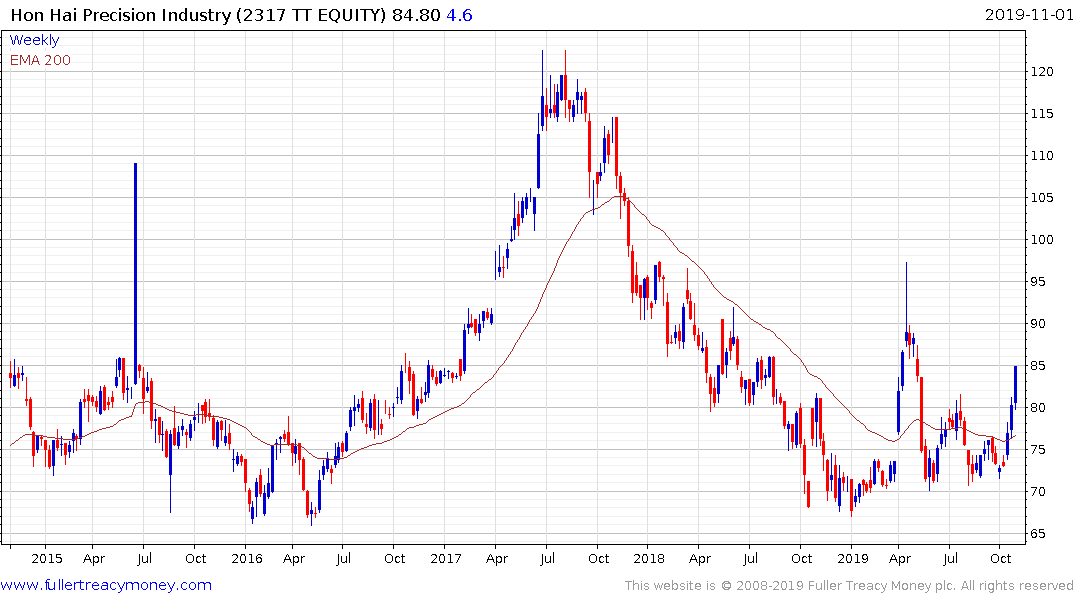 Foxconn has been at the leading edge of developing its own robot workforce and certainly one of the companies referred to in the above statistic. The Taiwan listing for Hon Hai Precision rallied this week to break a medium-term sequence of lower rally highs.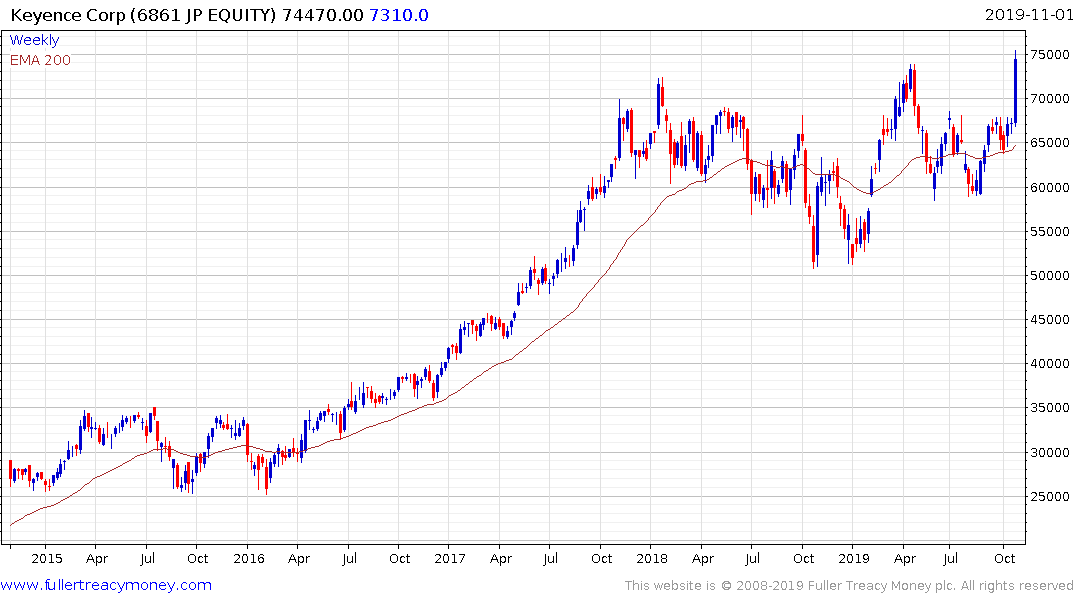 Japan's Keyence, a provider for sensors and measurement tools broke out of its range this week.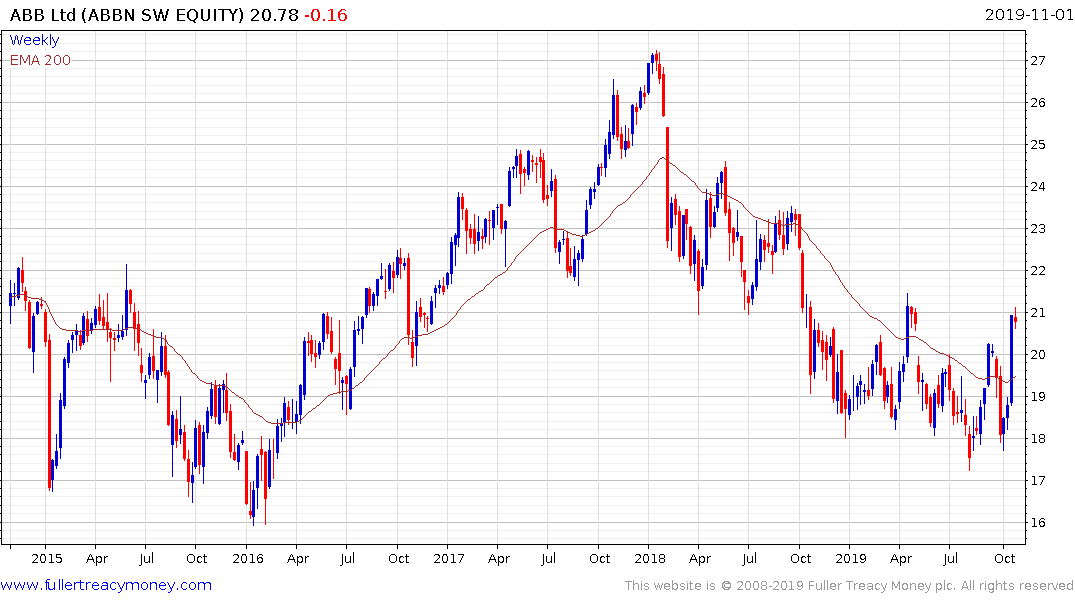 ABB rallied this week to break a medium-term downtrend.
Back to top