StanChart Plunges as Troubled Outlook Overshadows Revenue Gain
This article by Stephen Morris and Sofia Horta e Costa for Bloomberg may be of interest to subscribers. Here is a section:
Bill Winters' overhaul of Standard Chartered Plc has stalled. The emerging-market-focused lender fell the most in almost nine months after the chief executive officer sounded caution about growth prospects and blamed "extraordinary uncertainty" around regulations for a decision not to reinstate the dividend.

The comments overshadowed a second quarter of revenue gains and pretax profit that doubled. "The absence of a dividend is a negative surprise," said Ian Gordon, an analyst at Investec Bank Plc. "Revenues remain weak, improving only by $6 million quarter on quarter. The run- rate is far too low to generate the scale and pace of recovery" investors expect, he said, noting the "sheer scale" of the $5 billion decline in income between 2012 and 2016.

Winters, 55, is in his third year of trying to rebuild Standard Chartered's reputation and balance sheet after an expansion into risky emerging-market lending led to billions of dollars of writedowns and misconduct fines. He's led efforts to clean up the culture, while reducing risk and pulling back from underperforming businesses, such as an internal private-equity arm that lost $650 million last year.

"The external environment is still weighing on our full potential. Some of our markets are beginning to recover nicely, others are still in the doldrums," Winters said on a call with reporters Wednesday. The bank has "a clear need to improve earnings," with income rising at "a relatively modest pace."
Standard Chartered might be emerging market focused but that is not what got the bank into difficulties. It was its aggressive lending practices to commodity businesses, based on the assumption Chinese demand growth was interminable, that resulted in the share collapsing as the commodity bull reversed.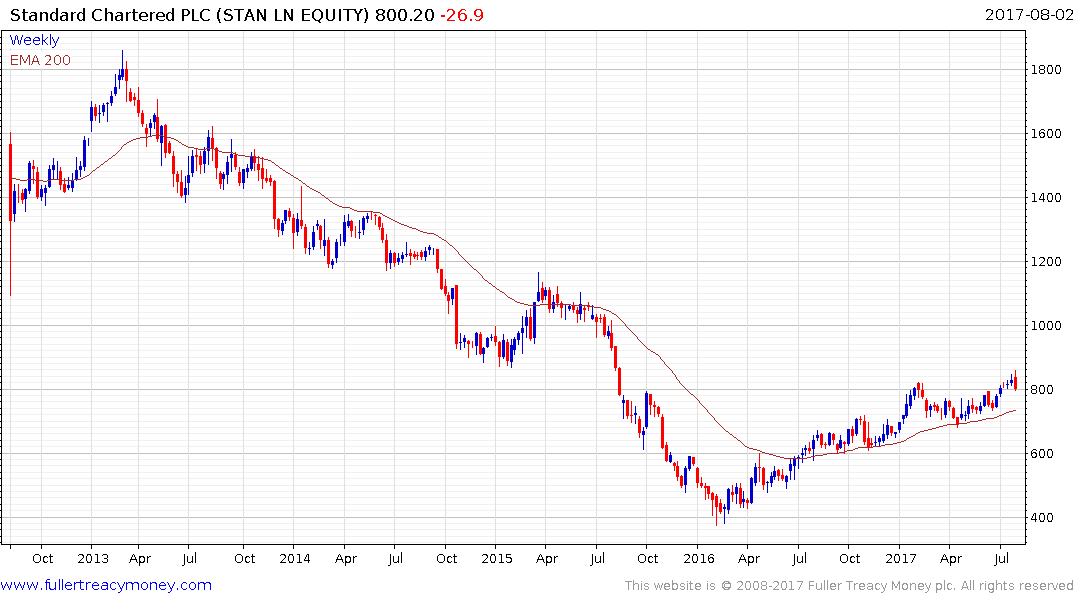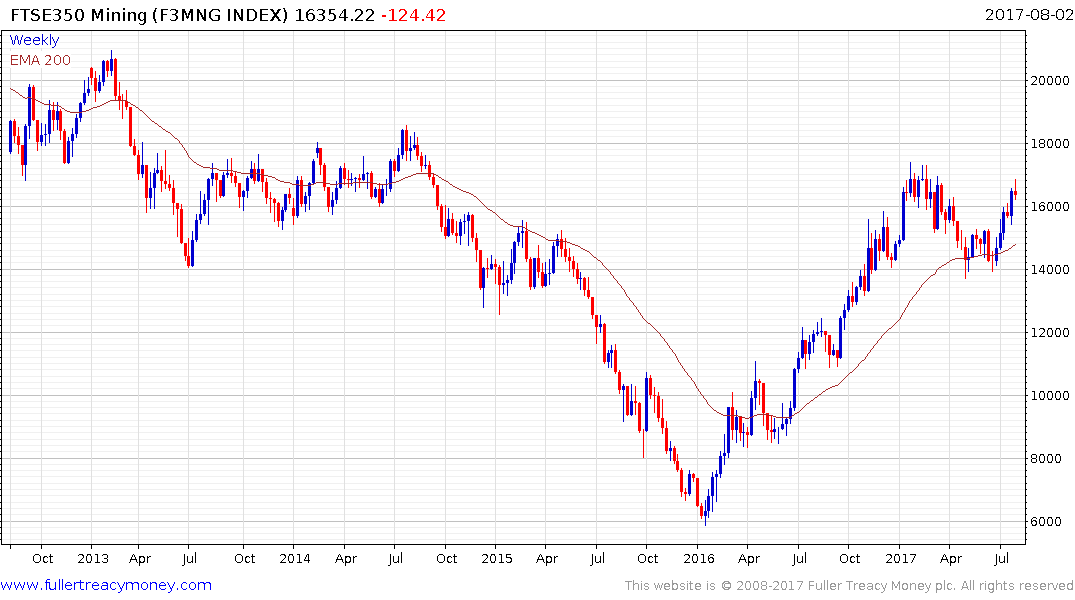 The share has been on a recovery trajectory over the last 18 months, in line with the FTSE 350 Mining Index but today's emphatic downside key reversal likely signals a peak of at least near-term significant and probably the onset of a reversion back towards the mean.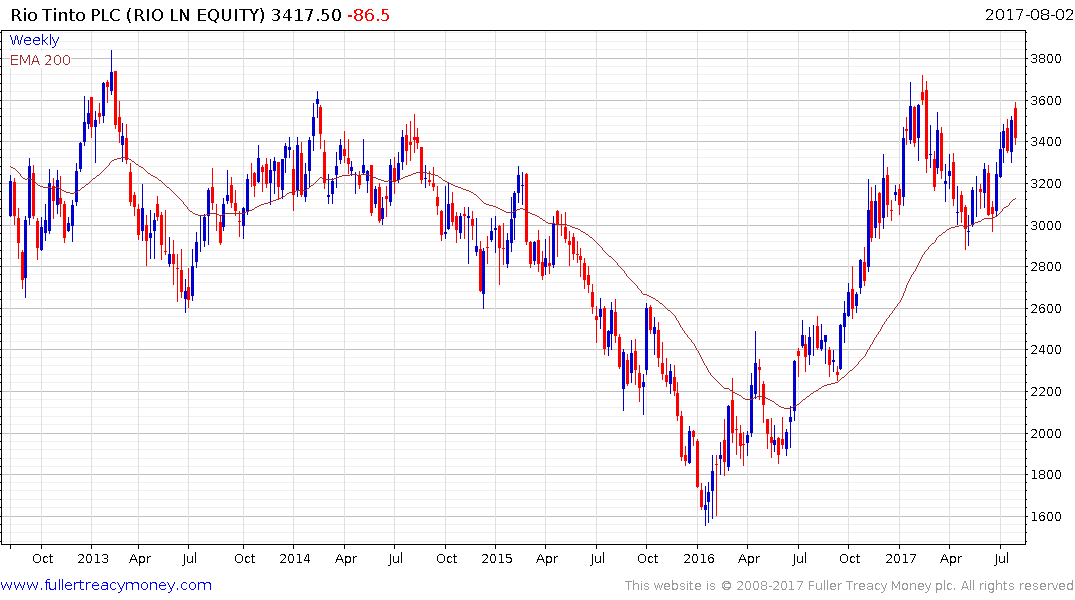 Interestingly, despite the fact Rio Tinto announced a record dividend it also pulled back quite sharply because investors were hoping for an even bigger pay out. The share has been ranging above the trend mean since early this year and a sustained move below it would be required to question medium-term recovery potential.
Back to top