Square Halts Bitcoin Purchases After Loss, Financial News Says
This note from Bloomberg may be of interest to subscribers.
Jack Dorsey's Square is not planning on buying more bitcoin for its corporate treasuries after losing
$20m on a $220m investment in the cryptocurrency last quarter, Financial News reports, citing CFO Amrita Ahuja.

* Bitcoin represents about 5% of Square's cash on hand
* NOTE: Square Revenue More Than Triples, Driven by Bitcoin Sales

Fans of any asset will buy all day, all week and all month as long as they are making money. When they stop making money, they might think about selling, but they first stop buying. That action removes a significant source of demand from the market.
Major bull runs are completely dependent on their ability to attract successively higher waves of new money. That is the basic requirement for a momentum move. Bitcoin's $1 trillion market cap was an impressive achievement but to gain the heights predicted by the most ardent bulls it would have had to attract at least that much again. Therefore, the higher bitcoin's price goes, the more reliant it is on infinite money printing which is not accelerating at present.
When fair weather traders stop buying it heaps pressure onto the newest owners who are now sitting on losses. As they receive margin calls or can't take the pressure any more, they sell. That's why bitcoin is so prone to crashes. It does not have a vital, irreplaceable, real-world application yet.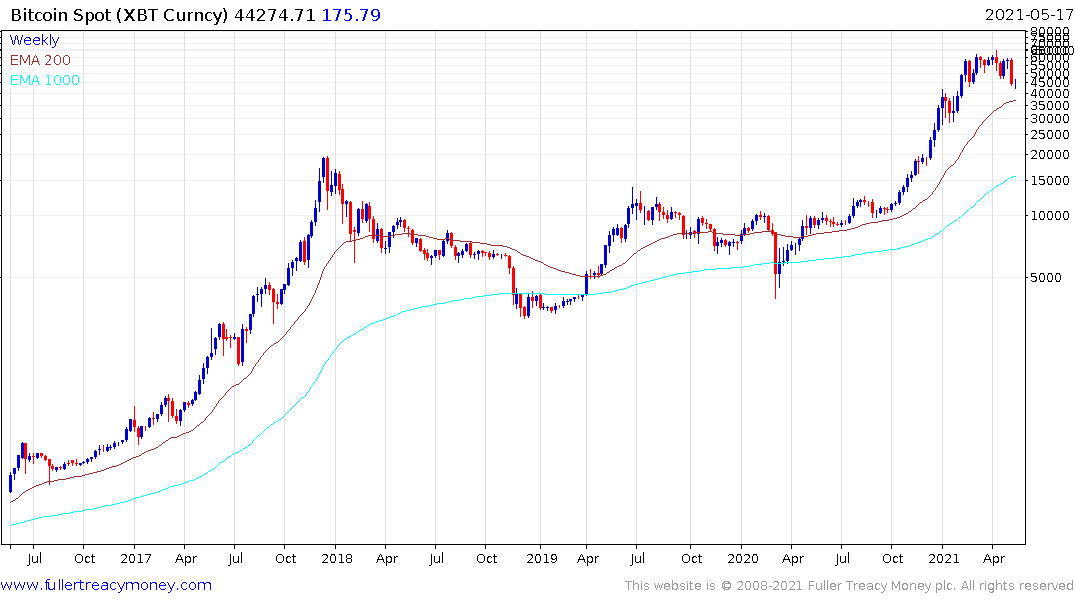 The 1000-day MA has been a point of support on multiple occasions over the last decade and that is currently sitting at approximately $12000.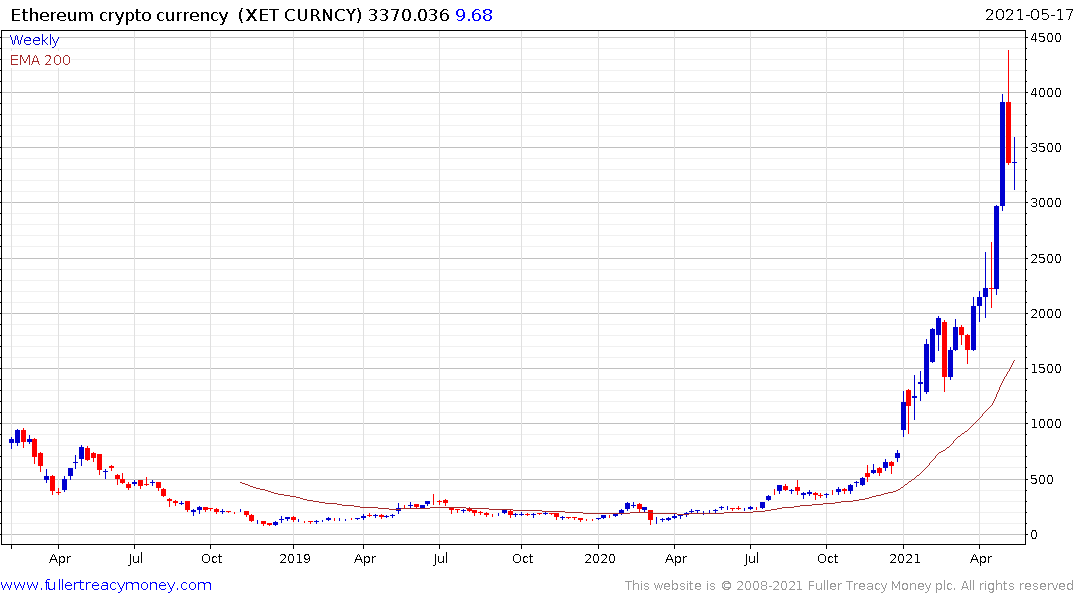 Predictably, Ethereum longs are now being unwound as contagion spreads to the wider alt-coin market.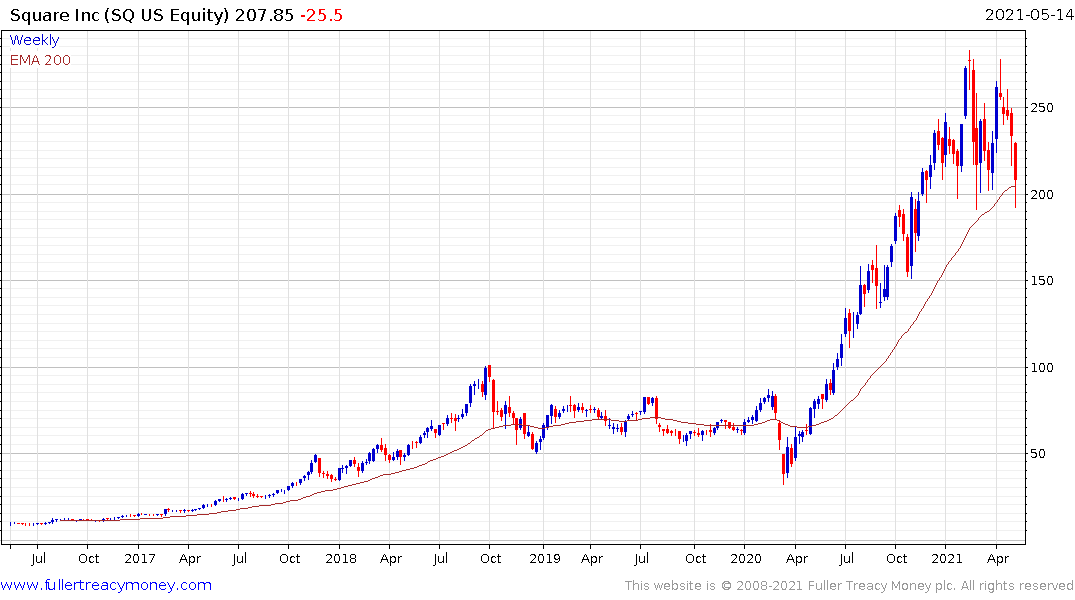 Meanwhile Square is issuing $2 billion in junk rated debt as it tests the lower side of its range and the region of the trend mean. The share has lost momentum right along with the wider tech sector over the last few months; suggesting some heat is also coming out of the fintech sector as crypto enthusiasm wanes.
Back to top