Square Buys $170 Million More Bitcoin, Deepening Crypto Bet
This article from Bloomberg may be of interest. Here is a section:
Square Inc. said it purchased $170 million in Bitcoin, further committing to the cryptocurrency and raising its holdings to about 5% of the company's cash and equivalents.

The announcement came Tuesday as Square reported that cryptocurrency continues to be a growing part of its business through the use of its Cash App for Bitcoin transactions. The financial payments company's involvement with Bitcoin is a reflection of Chief Executive Officer Jack Dorsey's belief in
cryptocurrencies and the open internet.

The investment "really comes down to the alignment with our purpose, and aligning our incentives with cryptocurrency and more broadly expanding the economic empowerment opportunities and making them acceptable more broadly in a fair way around the world," Chief Financial Officer Amrita Ahuja said. Square also bought $50 million worth of Bitcoin in October.

"Bitcoin has the potential to be a native currency of the internet and we want to continue to participate and learn in a disciplined way," she said.
Once a company begins to accept bitcoin and promotes its use to clients it is virtually impossible to pull back. The fate of the company becomes twinned with the outlook for the cryptocurrency.
During bull markets demand for tokens increases and requires a devotion of capital to cater to the needs of clients. During bear markets, the company is left with useless assets that are expensive to maintain and lie dormant until the next bull run.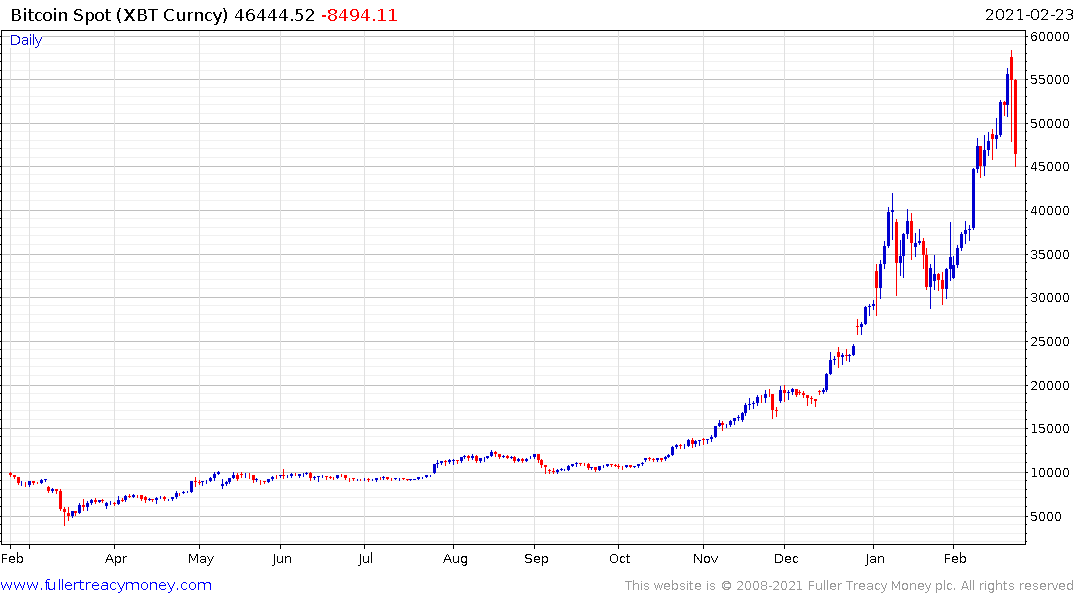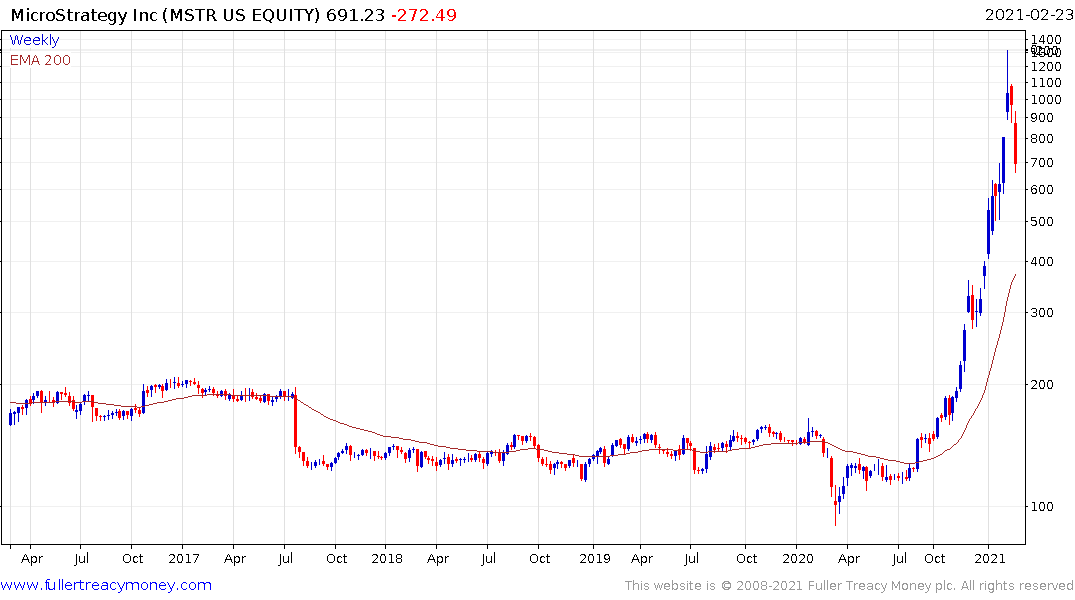 Both Square and Microstrategy had to buy the dip yesterday. The big question for the market will be whether retail investors will also return in force. The minimum requirement will for continued bullish solidarity will be that the lows hold.
Back to top