Speculative Fervor in U.S. Stocks Surges to 'Stunning' Levels
This article by Cormac Mullen for Bloomberg may be of interest to subscribers. Here is a section:
At the heart of the speculative activity are smaller investors, according to Sundial. Small trader call buying made up more than 50% of total volume last week, the highest since 2000, it said.

Past instances when bullish small trader positions made up 45% or more of volume preceded a median loss for U.S. stocks of about 3% in two months time and 15% in a year, according to the note.

"Small traders are pushing their luck in a major way," said Goepfert. "It seems increasingly risky to try to chase this rally along with traders who have traditionally been extremely reliable contrary indicators."
Regardless of any mitigating argument, chasing the rally has been the right decision. The major Wall Street indices blazed through potential areas of resistance in short order. The Nasdaq Composite is now at a new all-time high and the worst performing, most at risk of bankruptcy companies, have staged spectacular rallies. The determination of retail investors to ride the coattails of the Fed while institutional investors stepped aside is a clear example of speculative fervour.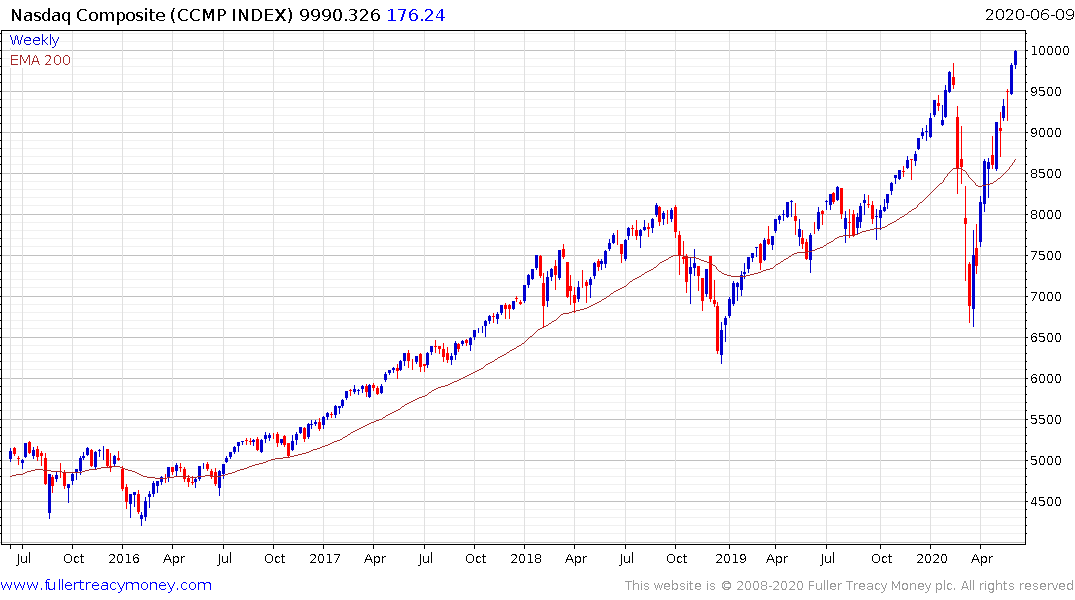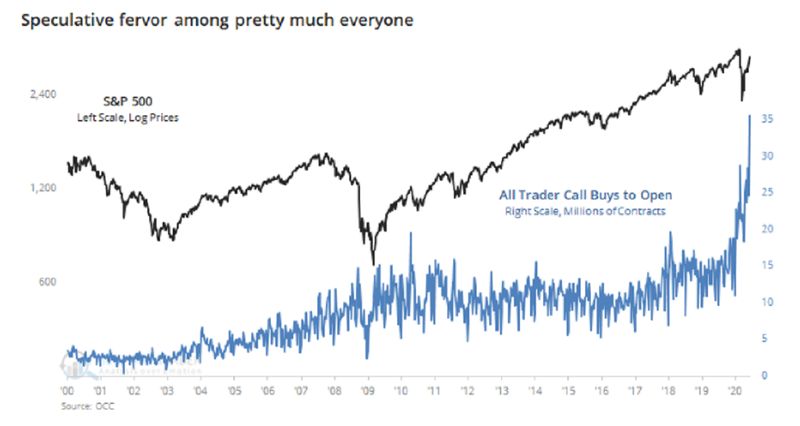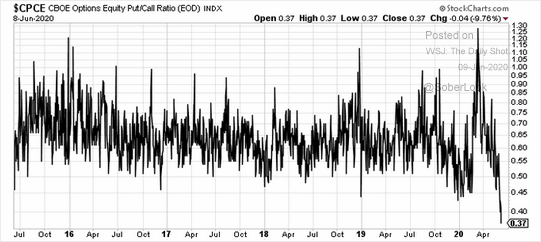 The Put/Call ratio is at an historic extreme bullish level.


The yield curve spread tested its March peak yesterday but contracted today. A clear uptrend following an earlier inversion is generally bearish for the stock market.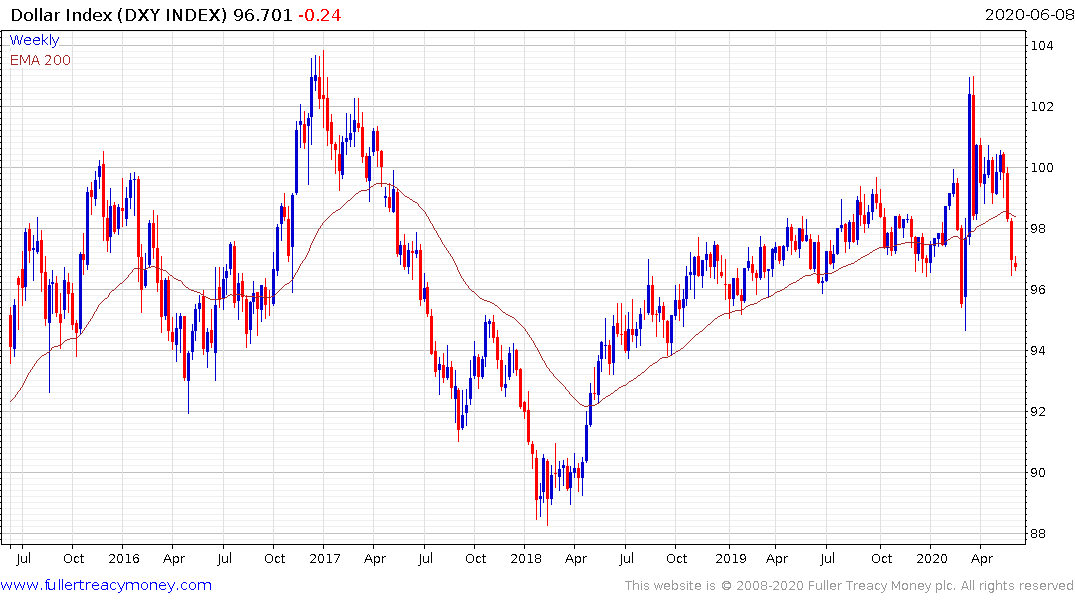 The weakness of the Dollar is an additional factor that is supporting the nominal price of US assets while reducing their relative attractiveness for foreign investors.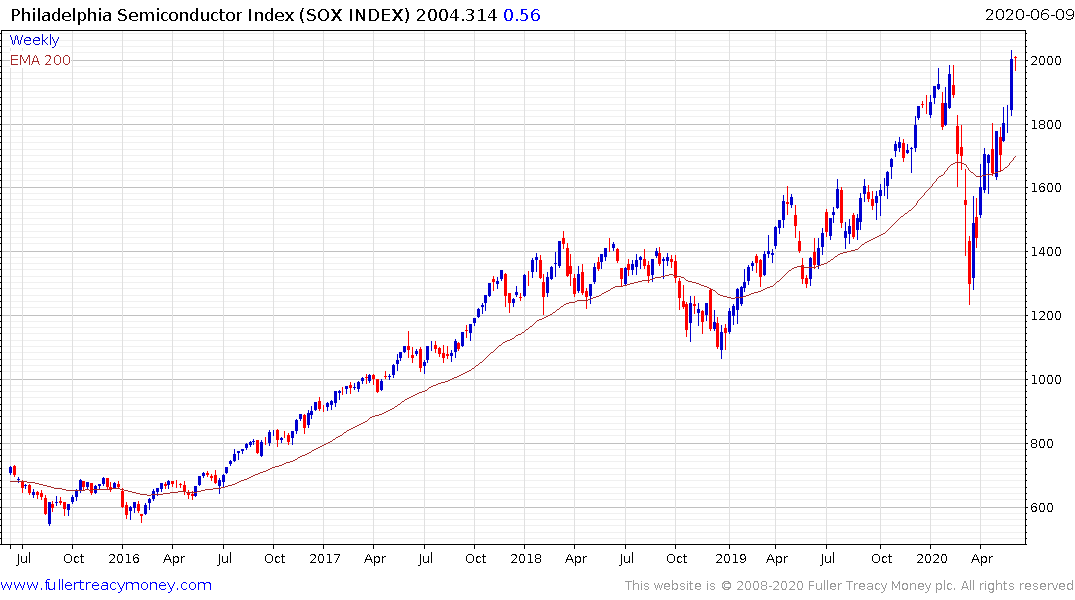 Even with short-term overbought conditions, leaders like the Nasdaq and semiconductors and biotech have plenty of room in which to consolidate and still be in a bull market overall.
The continued flow of liquidity, however, is essential if the outperformance is to be sustained. That is particularly true when the stock market is priced for perfection.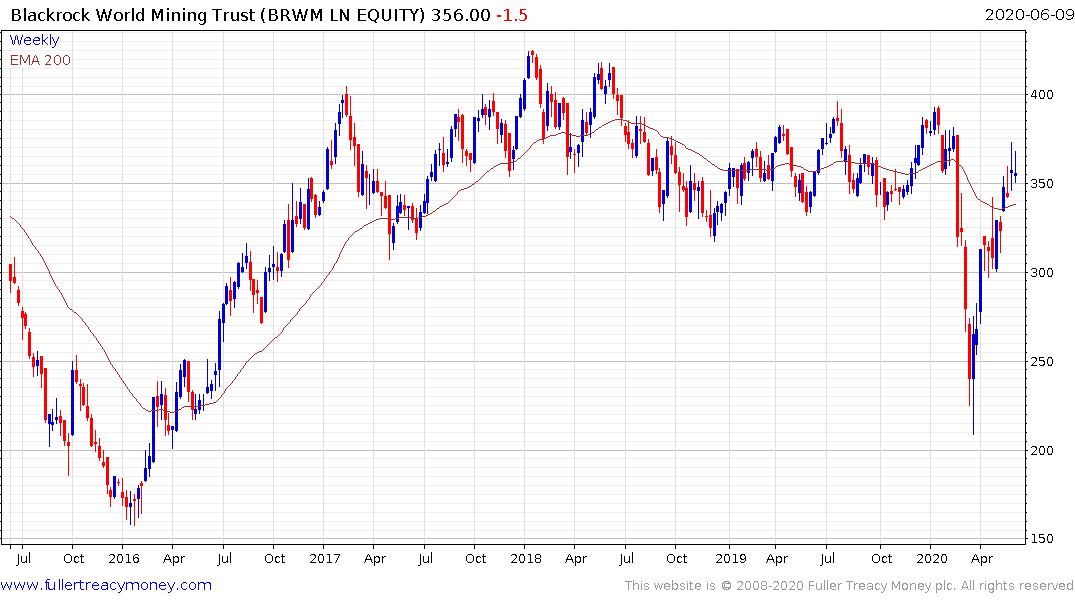 This report from Morgan Stanley highlights the recent turn to outperformance of cyclicals, particularly Materials as industrial resource prices begin to recovery on enthusiasm about an infrastructure boom.
Back to top