SPAC with ties to Biden Cabinet picks sees surge in support from Wall Street after offering "access"
This article by Brian Schwartz may be of interest to subscribers. Here is a section:
A company with ties to at least two people selected by Joe Biden for his Cabinet is seeing a surge in support from Wall Street players after pitching access to investors.

Pine Island Acquisition Corp., a special purpose acquisition company, was first described in September to investors in a prospectus featuring its direct affiliation with the investment firm, Pine Island Capital Partners. The document was filed with the Securities and Exchange Commission as Biden surged in the polls ahead of President Donald Trump.

"We believe that with our access, network and expertise, we are well-suited to take advantage of the current and future opportunities present in the aerospace, defense and government services industries," the SEC filing said at the time.

Pine Island's team includes Tony Blinken, Biden's choice to be secretary of State, and Ret. Gen. Lloyd Austin, his nominee for Defense secretary. Austin was listed on the original SPAC proposal, while Blinken was left off as he took a leave of absence from the firm when he joined the Biden campaign.
It's not every day that the machinations of influence peddling are made so public. The fact an investment vehicle to take a view on the success of such strategies is easily available is also a new and unsettling development.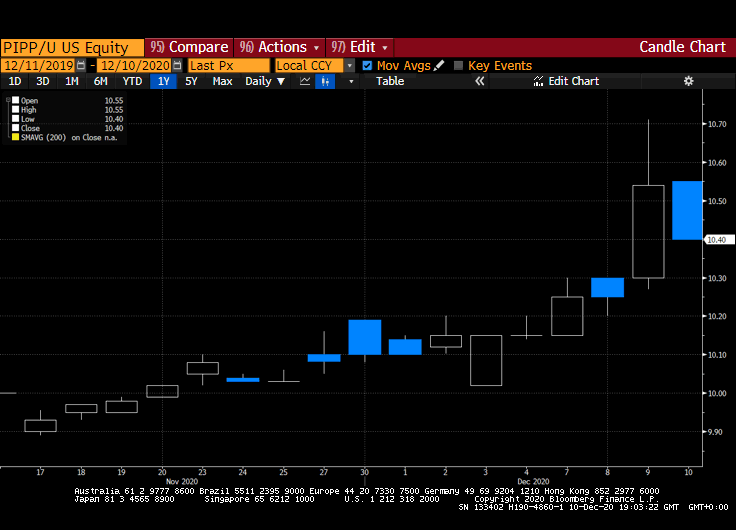 Lobbyists exist for a reason. They provide a useful service to anyone who wants to control/influence policy. I am reminded of George Bernard Shaw's quip "A government which robs Peter to pay Paul can always depend on the support of Paul." If you are the potential target of outsized taxation then investing in gaining the ear of the people setting policy makes a lot of sense.

The big point is about standards of governance. Any way you look at it this is not a favourable trend.

This video of a talk by Di Dongsheng on Guan Video (China's equivalent of Breitbart or the Drudge Report) is particularly relevant to the discussion of peddling influence. The veracity of the claims made is irrelevant at this stage. The fact it even exists is a reflection of the perception that lobbyists are the soft underbelly of the US political system. The timing of the release of this video is likely aimed at sowing as much dissent as possible within the USA.
Back to top