South African Police Reported to Get Gupta Arrest Warrant
This article by Paul Vecchiatto for Bloomberg may be of interest to subscribers. Here it is in full:
South Africa's Hawks police unit has obtained an arrest warrant for at least one of the members of the politically connected Gupta family, City Press reported.

The unit is now waiting for prosecutors at the National Prosecuting Authority to sign the warrants so that the arrests can be made, the Johannesburg-based newspaper reported on its website, citing an official at the Hawks it didn't name. The official couldn't say which of the three Gupta brothers -- Ajay, Atul or Rajesh -- would face arrest.

Former Public Protector Thuli Madonsela had ordered an inquiry into allegations that the Guptas may have influenced the appointment of cabinet members in President Jacob Zuma's administration and received special treatment for a coal business linked to the family and one of the president's sons.

This was part of Madonsela's report about state capture, a term used to describe influence over government appointments and the awarding of state contracts.

Zuma and the Guptas have denied wrongdoing.

"We have not applied for an arrest warrant against any member of the Gupta family," Hawks spokesman Brigadier Hangwani Mulaudzi said by phone from Johannesburg. "We are investigating a number of cases related to the issue of state capture, some of which have passed their stage-one levels, and we are awaiting direction from the National Prosecuting Authority."

Ajay Gupta didn't immediately respond to a phone call and text message seeking comment.
Power is always subject to corruption so the strength of a nation's checks and balances goes a long way towards informing out view of whether governance is improving or deteriorating. South Africa has an independent judiciary. That is not a boast many emerging markets can make and it has been the cornerstone of attempts to combat the deteriorating standards of governance represented by Zuma's premiership.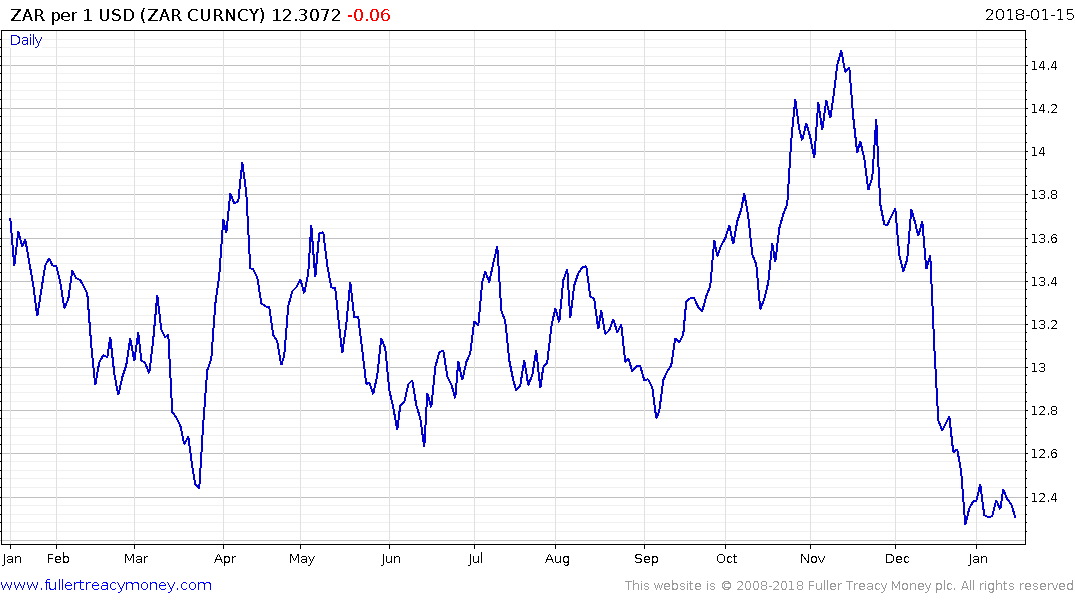 The Rand strengthened from ZAR14.5 to ZAR12.3 between November and late December. It has paused in the region of the 2017 highs and a sustained move through ZAR12 would confirm a return to medium-term demand dominance.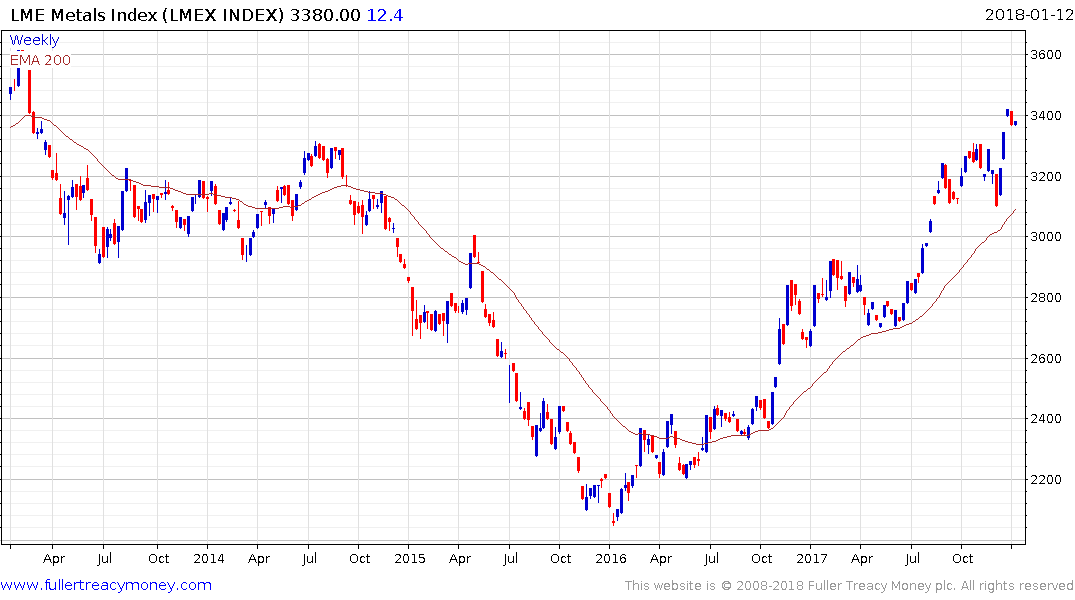 The continued strength of the industrials resources sector represents an additional tailwind for the currency on a cyclical basis.
Back to top