Soon, the most beautiful people in the world may no longer be human
This article by Peter Holley for the Washington Post may be of interest to subscribers. Here is a section:
But a British company that launched in April is already marketing itself as an alternative to human models. Irmaz Models calls itself an "Imagined Reality Modeling Agency." The company's website says its designers can "make faces to fit" any marketing campaign. Another advantage: Digital models "never argue, need to eat, throw tantrums or get tired," the company notes.

"Brands can specify the look they're exactly after, down to the race, gender and hairstyle," Philip Jay, a former Playboy photographer who founded Irmaz Models with Irma Zucker, told CNN.

Kelvin Boon, the owner of Boon Models, an agency with branches in New York and the District, said he sifts through a daily stream of modeling portfolios in search of "quality models." Aspiring models don't always resemble their photos, he said, and those that do often require training before they're ready for professional work.

If credible-looking digital models emerge, he said, "it's going to affect the industry a lot." Why, he asked, would a brand spend thousand of dollars to hire models and photographers for a single photo shoot when you can hire an artist to create images for far less?
This is a very emotive topic and the headline above is what my daughters refer to as clickbait. People love their heroes so brands will always be on the lookout for someone they think can epitomise their image. However, there is a lot of work that is oriented towards the online market where photos are routinely doctored anyway that is ripe for digitisation.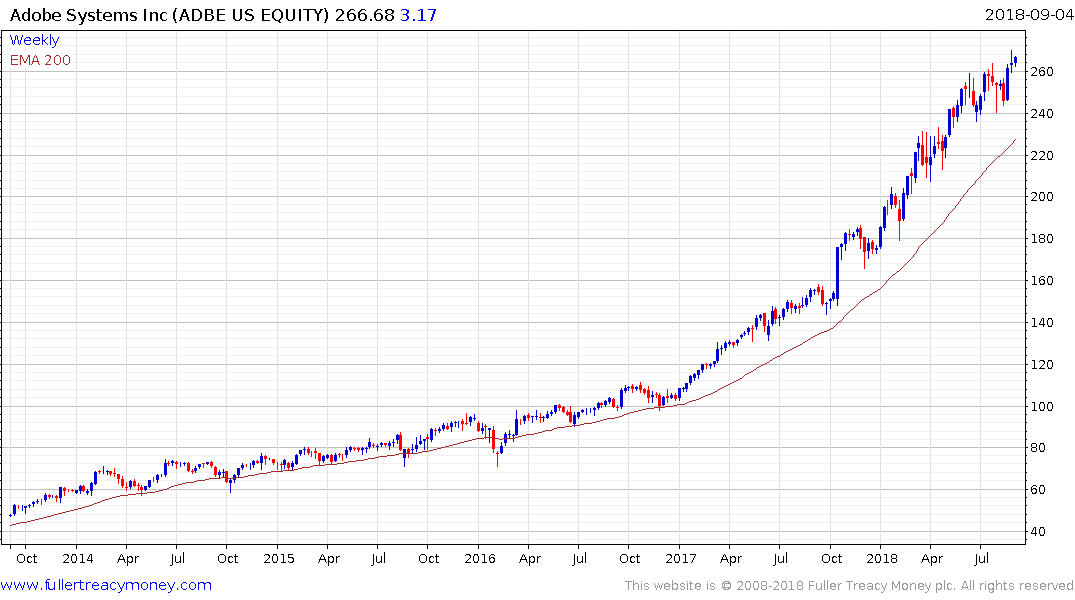 The basic lesson from online sales is that you are selling photos. Adobe's Photoshop subscription service remains the go to application for the vast majority of online sellers. The share remains in a consistent medium-term uptrend with a succession of ranges one above another but a mild loss of momentum is evident over the last couple of months. The share has so far held the move above $260 and a break in the progression of higher reaction lows would be required to question medium-term scope for continued upside.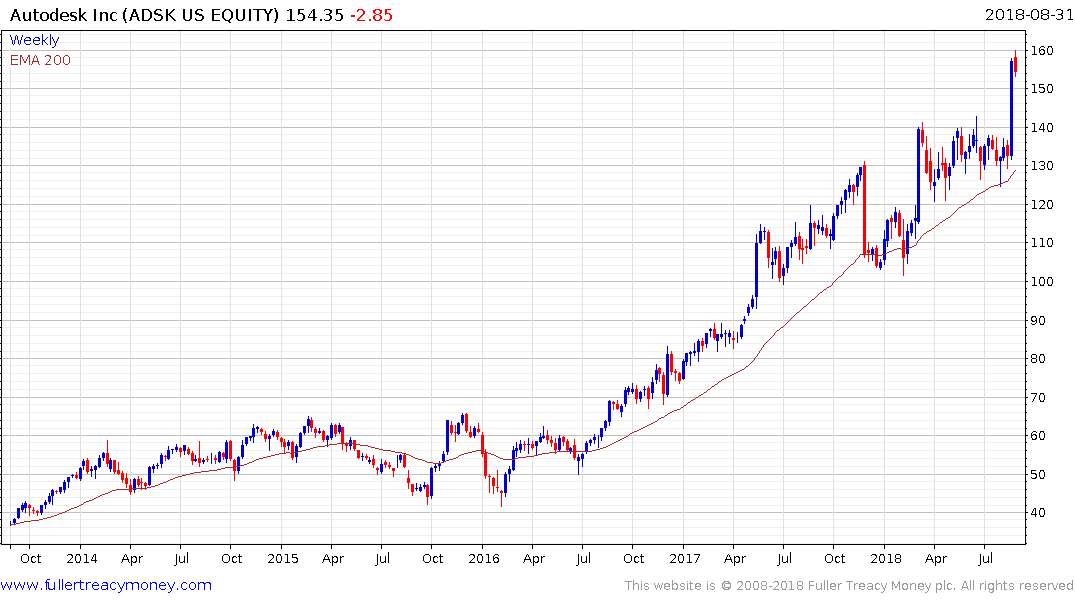 Autodesk, Maya subscription is the preeminent digital graphics creation tool. The share surged higher in August on strong earnings and a positive outlook. A sustained move below the trend mean would be required to question medium-term scope for continued upside.
Back to top