Some reflections on Japanese monetary policy
This article by Ben Bernanke for The Brookings Institute may be of interest to subscribers. Here is the conclusion:
If all goes well, the BOJ's current policy framework may yet be sufficient to achieve the inflation objective. We'll have to wait and see. If not, there are relatively few options available. The most promising possibility—should we get to that point—is more explicit coordination of monetary and fiscal policies. Monetary policy that is aimed at limiting the impact of fiscal expansion on the government's debt could both make fiscal policymakers more willing to act and increase the impact of their actions. The BOJ may be reluctant to take such a step. In the possible future state that I am contemplating, however, there would be no real alternative other than to abandon the fight to raise inflation and, perhaps, even to accept a new bout of deflation. After such a long and valiant effort to end deflation and raise interest rates from their effective lower bound, that would be a most disappointing outcome.
Japan has had modest success with attempting to foment inflation but so far has failed to embed the belief prices are going to rise among the populace. The deflationary forces of technological innovation and lower energy prices have particular meaning for Japan quite apart from the fact the yield curve is flat and at nominally low levels.

It is going to take extraordinarily bold steps to achieve inflation and a totally unconventional route may be required such as a commitment to achieving an inflation rate of 5% or by committing to running persistent trade deficits. Imagination is going to be required to shake the market out of its somnambulance. By the same token, if inflation picks elsewhere around the globe it is likely to have a knock-on effect in Japan.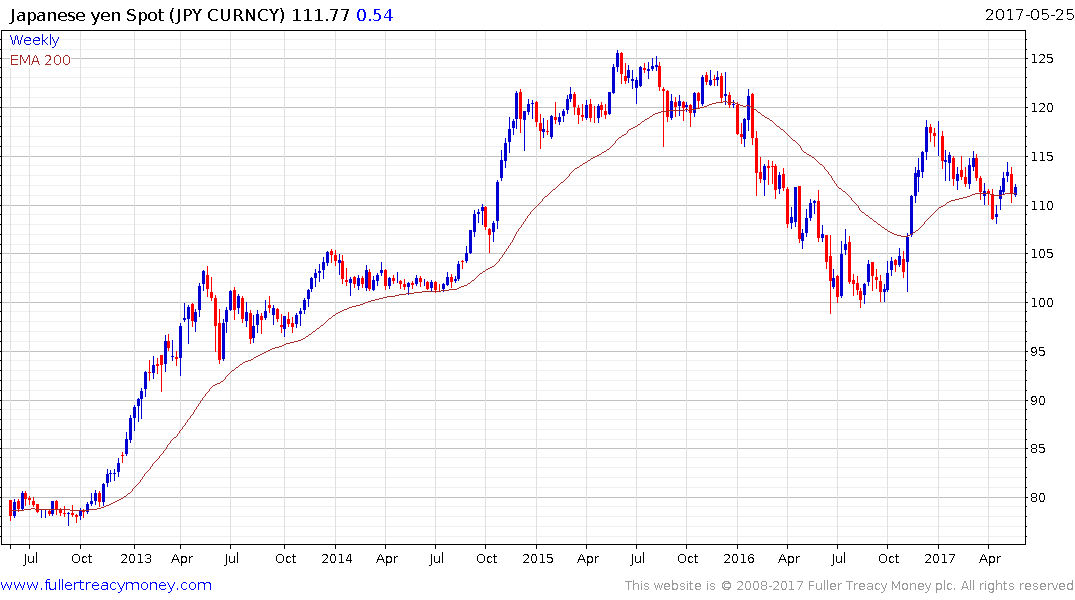 The Dollar has steadied in the region of ¥110 and a sustained move below that level would be required to question potential for higher to lateral ranging.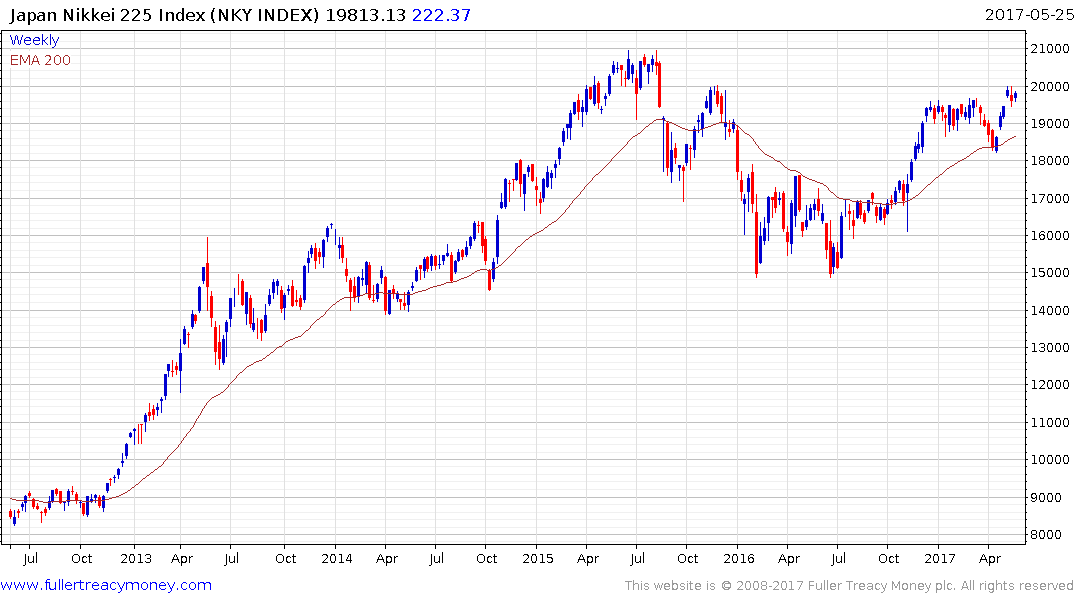 Taking its cue from both global markets and the currency the Nikkei-225 is rallying back towards the psychological 20,000 level but a sustained move above it will be required to reaffirm medium-term demand dominance.
Back to top