SNB's Jordan Defends Negative Rate Policy as Criticism Mounts
This article by Catherine Bosley and Jan Dahinten for Bloomberg may be of interest to subscribers. Here is a section:
Lenders in Switzerland and elsewhere say margins are under pressure. The Swiss Bankers Association has argued negative rates are no longer necessary, and a survey by UBS Group AG found that even export-oriented firms believed the policy was doing more harm than good.

Jordan spoke after the SNB left interest rates unchanged and reiterated its threat to intervene in currency markets if needed. He acknowledged the "challenges" of its subzero policy, but offered no sign he's about to change tack anytime soon.

"We monitor the impact of negative interest precisely, and we take the side effects seriously. However, we remain convinced that the benefits it brings Switzerland as a whole clearly outweigh the costs. The negative interest rate and the willingness to intervene are currently the best instruments."

The SNB's latest forecasts bear out his concerns. Similar to their peers, Swiss policy makers have struggled to stoke price pressures, though their situation is complicated by the currency. They've long described the franc as "highly valued," a key phrase they repeated on Thursday.
Negative interest rates are something Switzerland experimented with during the gold bull market of the 1970s as a measure to try and keep the value of the currency under control. Today they are doing the same thing but instead of the Franc being backed by gold it is supported by the cashflows of some of the world's largest companies.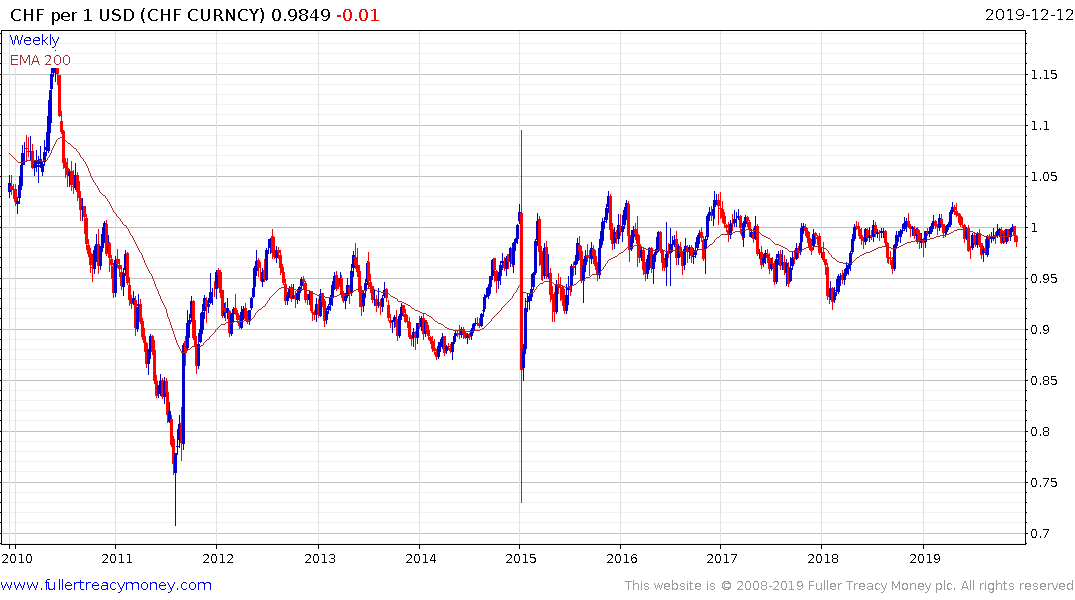 Switzerland and Japan have been the most high-profile countries in accruing significant positions in the equity markets. Switzerland in particular has bought the shares of the world's largest technology companies in a brazen example of how they can purchase income producing assets with a currency they are intentionally devaluing. The big question is why more central banks aren't doing the same?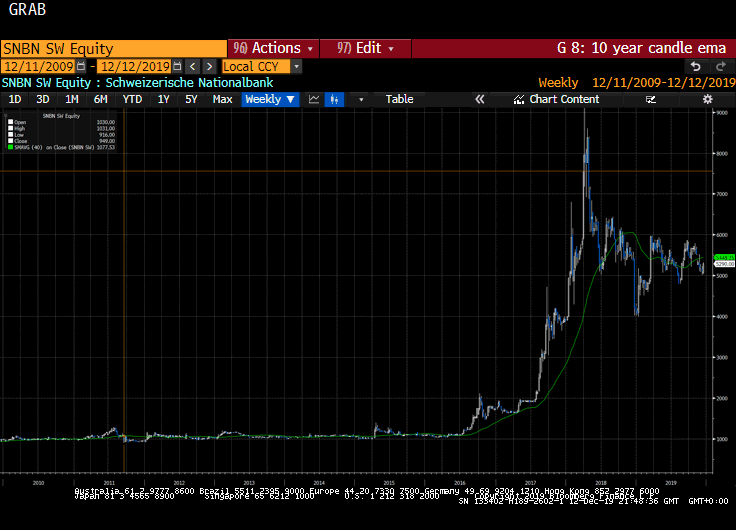 The Swiss National Bank's stock price is firming from the lower side of its range.
Back to top