Short Sellers Step Up Bets Against Office Owners on Bank Turmoil
This article from Bloomberg may be of interest. Here is a section:
"What's changed in the last few weeks is the credit markets," said Rich Hill, chief of real estate strategy research at Cohen & Steers Capital Management Inc. "It went from a story of work-from-home and the impact on occupancy and the lack of rent growth to also the compounding of tighter financial conditions given everything happening with banks."

Fears of tighter credit are adding to risks for offices that have been building for some time, Green Street analysts wrote in a Tuesday report. Hedge fund manager Jim Chanos, Marathon Asset Management and Polpo Capital Management founder Daniel McNamara are among those who have been betting for months that landlords will struggle to lure staff back to workplaces.

"This regional banking crisis is just throwing fuel on the fire," McNamara said in a telephone interview. "I just don't see a way out of this without a lot of pain in the office sector."
Commercial real estate is a massive and highly diversified sector that forms the basis for most alternative asset portfolios. That's because it is the only asset class large enough to absorb the flow of cash out of conventional assets when yields were too low to meet pension and institutional return requirements.
The location of commercial real estate portfolios will be the deciding factor in how much stress they absorb before cracking. The low occupancy of office blocks in places like New York, San Francisco and Los Angeles stands in sharp contrast with much of the rest of the USA where return to work has been more prevalent.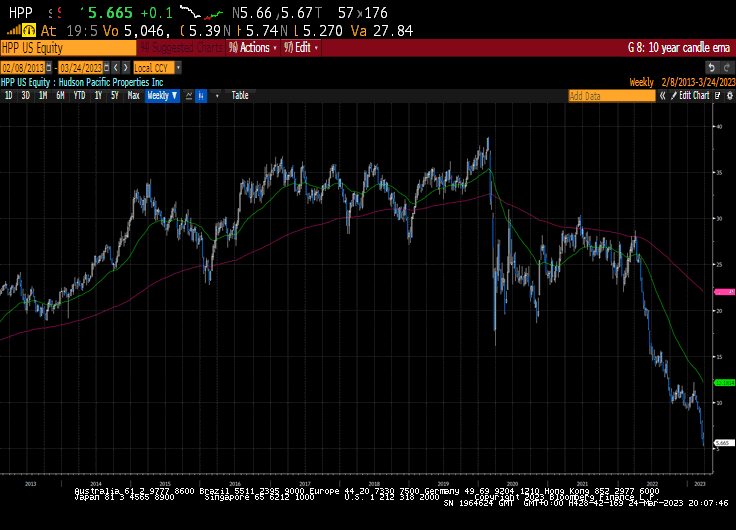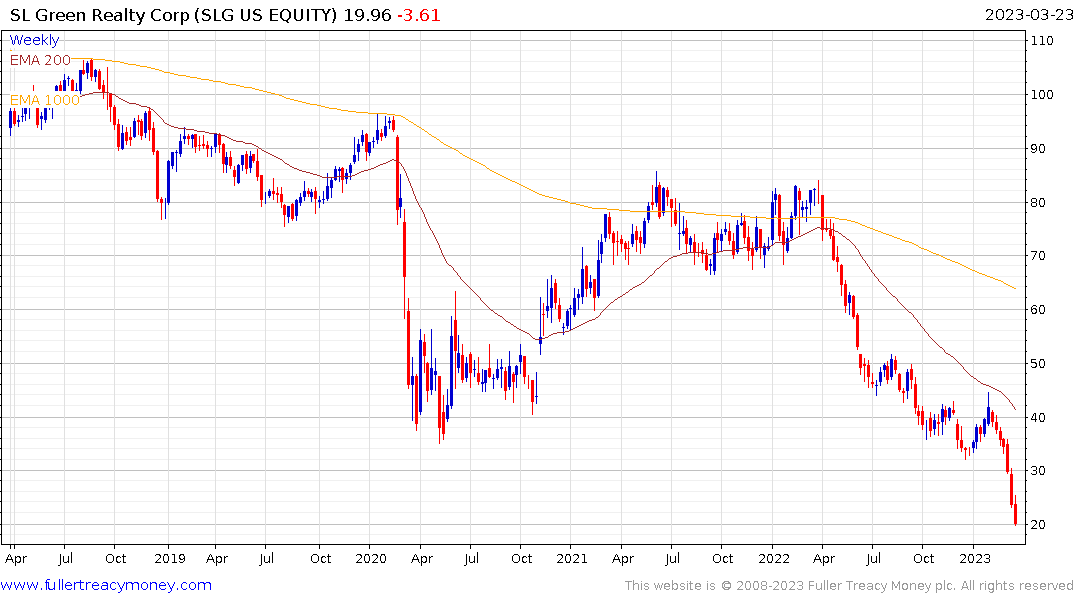 Hudson Pacific Properties and SL Green Realty have already accelerated lower. The big question for both banks and institutional investors is how a bankruptcy of a REIT would affect the market to market performance of portfolios.
Back to top