Ship Owners Need to Step Up Demolition Activity For a Sustainable Market Rebound
This article from Hellenic Shipping News may be of interest to subscribers. Here is a section:
n a separate note this week, GMS, the world's leading cash buyer said that "the stagnating inertia in the international ship recycling markets continued this week, with Pakistan, Bangladesh and Turkey entirely offline due to Eid holidays (winding down the Holy Month of Ramadan) and the traditionally quieter monsoon season gradually getting under way in the Indian sub-continent. There was a brief bounce in the Indian market following the election victory of the pro-business Mr. Modi, but local steel prices have begun to cool off ever since and Alang Buyers appear notably reluctant to commit on new vessels as most of the market focus is now shifting to Alang, due to the overall intransigence from Pakistan and Bangladesh and the higher offers emanating from India. The market in Bangladesh remains the quietest of all, with the upcoming budget on June 13th likely to determine the immediate direction on prices, which have already lost USD 20 – USD 30/LDT over the last few weeks. Most yards in Chattogram also remain stuffed with tonnage and demand is at the lowest it has been all year, with essentially no new enquiries emanating from local Buyers. The expectation (as seems to be the case year-after-year) is that new duties / taxes are set to be announced in this budget and prices are likely to decline further thereafter. As such, Bangladeshi Buyers are no longer keen to import fresh tonnage before the date of the budget, given the likelihood of increasing duties within the next week", GMS concluded.
I had hoped to create a composite chart of the volumes of vessel demolitions in places like India, Turkey, Bangladesh and China. Although Bloomberg has indices for all these metrics, none of them appear to have any data so that is not going to be possible. The reason I wanted to view some clear data on vessel demolitions is because it would give us some intelligence into how clear a signal the rally in the Baltic Dry Index is providing for the health of the global economy.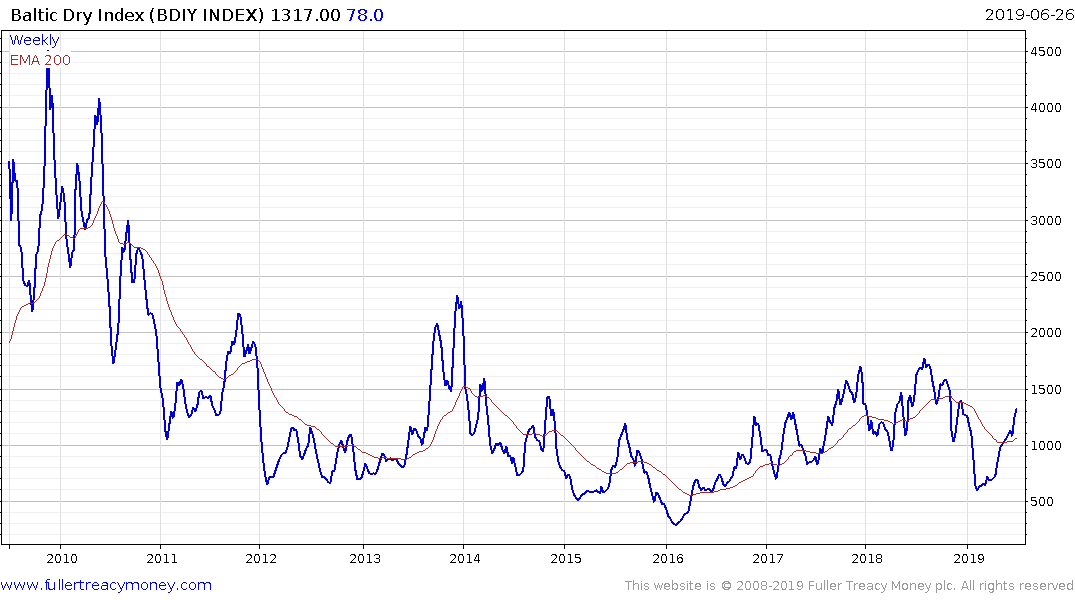 I have long been sceptical of the practice of using the Baltic Dry Index as a barometer for the health of the global economy. However, if we could isolate for the impact on prices of the supply, or lack thereof, of ships it would be a more reliable indicator. The Index found a medium-term low in 2016 but dropped to break its sequence of higher reaction lows in December. The subsequent rebound has mirrored the rally in stock markets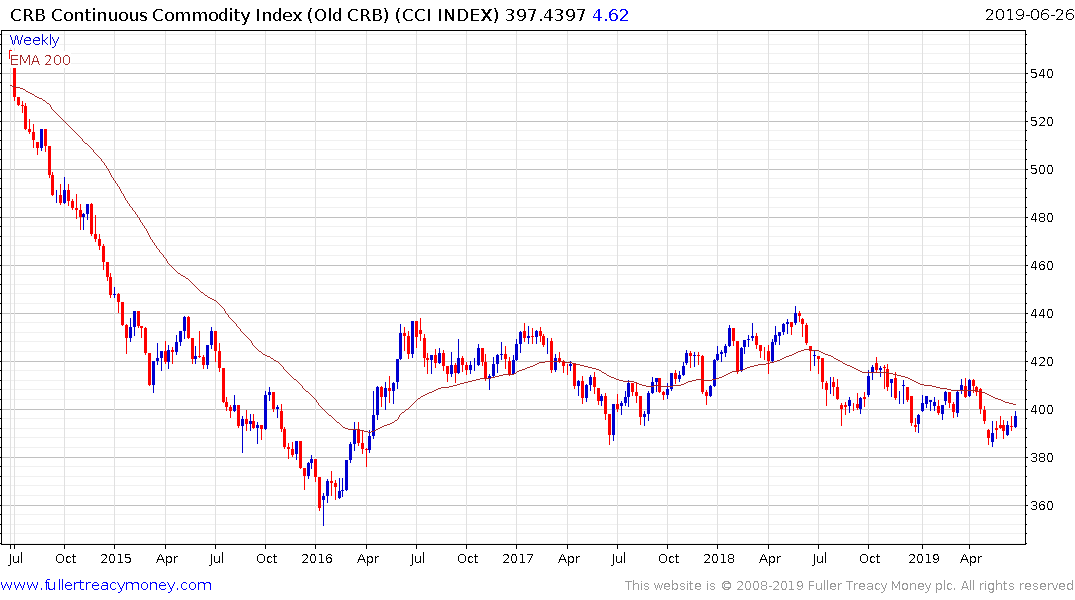 The continued inability of the Continuous Commodity Index to reach escape trajectory suggests the outlook for the global economy is still dependent on the promised liquidity infusions being delivered.
Back to top