Shale's Profitability Problem Just Became Much Worse
This article by Rachel Adams-Heard and Kevin Crowley for Bloomberg may be of interest to subscribers. Here it is in full:
With West Texas Intermediate crude trading just above $30 a barrel, America's shale producers'
profitability problem just became much worse. Only a handful of companies in two areas of the country have breakeven costs lower than the current oil price. Wells drilled by Exxon Mobil Corp., Occidental Petroleum Corp. Chevron Corp. and Crownquest Operating LLC in the Permian Basin, which stretches across West Texas and southeastern New Mexico, can turn profits at $31 a barrel, data compiled by Rystad Energy show, while Occidental's wells in the DJ Basin of Colorado are also in the money at that price, which is where oil settled Monday. For everyone else, drilling new wells will almost certainly mean going into the red.
The most segments of the oil sector focusing on higher cost production are at risk of being shut in. Even in the best of times a lot of offshore supply has a $40 cost of production but deepwater and Brazil's pre-salt can stretch to $70. Canada's tar sands can be among the highest cost production areas but legacy operations have lower costs. Meanwhile the low-price environment is likely to represent an acceleration in the pace of consolidation in the unconventional sector.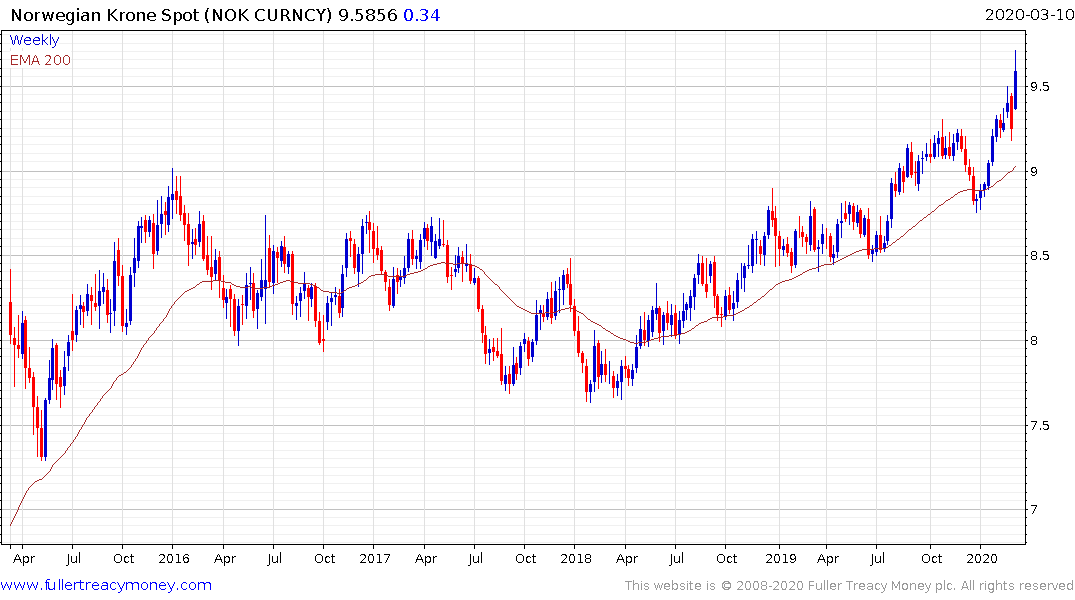 Norway is expecting to move into recession and the Norwegian Krone took a leg downwards today.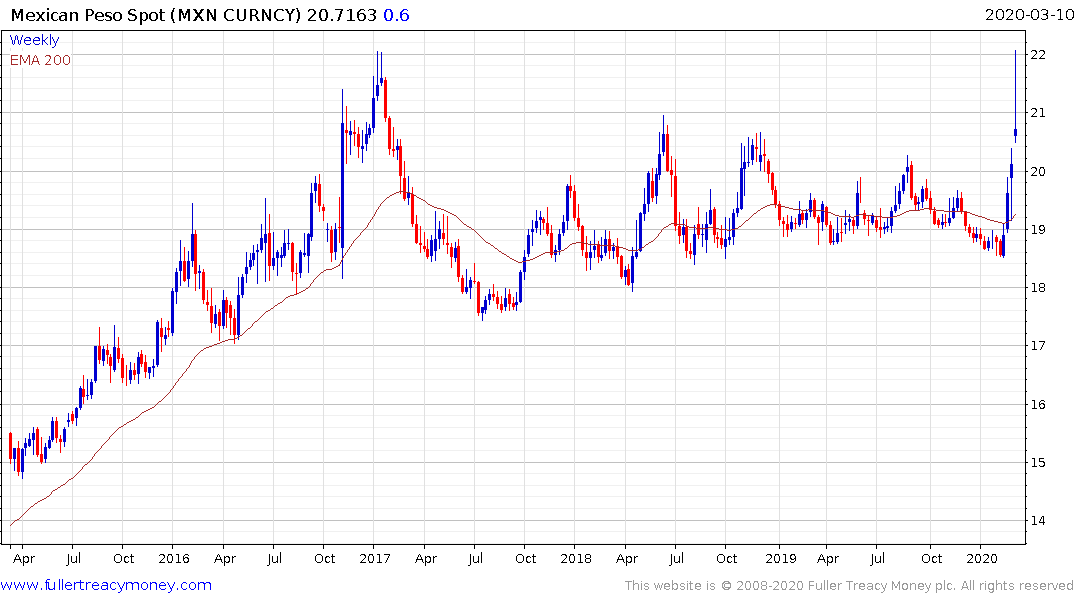 The Mexican Peso spiked to a new low yesterday before rebounding but it was weak against today.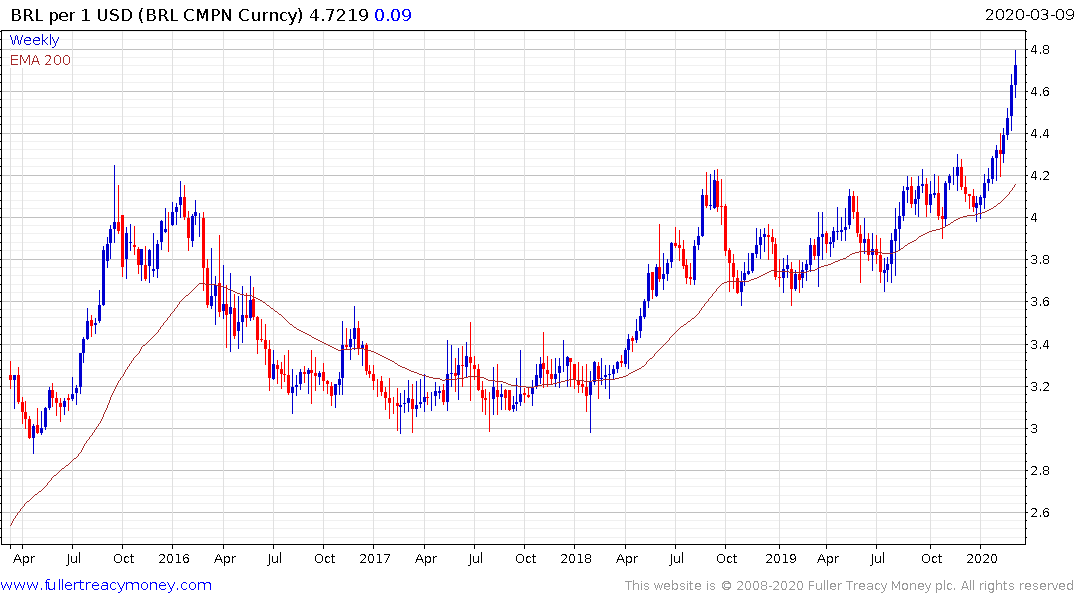 The Brazilian Real continues to trend lower.
The knock-on effect of lower oil prices is it will prolong the ability of marginal producers of industrial metals to survive. That represents a drag on prices.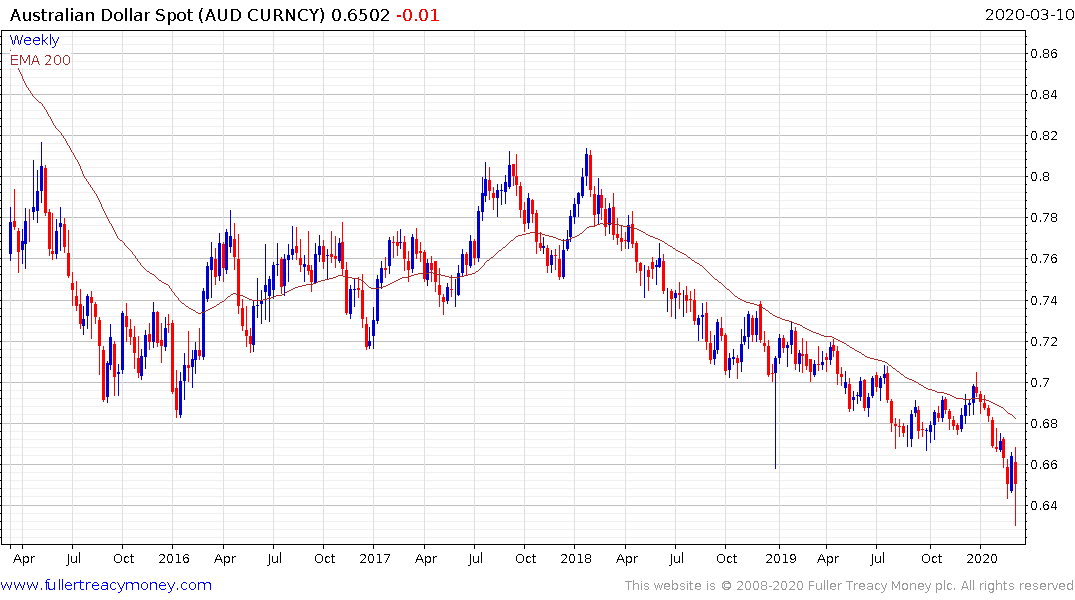 The concurrent weakness of both energy and industrial resources is weighing on both Australia and Canada and both currencies continue to trend lower.
Back to top