Semiconductors: Technology and Market Primer 10.0
Thanks to a subscriber for this educational 253-page report from Oppenheimer which may be of interest. Here is a section:
Long Term Evolution (LTE) has taken over as the dominant 4G standard. Wireless standards are constantly evolving to keep pace with explosive data growth. LTE is today's standard, but carrier aggregation enables LTE-Advanced, the evolution of LTE into the first true 4G mobile technology.

Initial commercial implementations of LTE-A began in late 2012 in Russia. LTE-A is fully compatible with LTE (Release 8) technical specifications and must meet or exceed 4G requirements on peak data rates, bandwidth, peak/average spectrum efficiency, delay performance and mobility.

From a network operator perspective, LTE-A is a seamless and cheap upgrade to higher data rates. For the consumer, bandwidth on LTE-A networks is 5x the LTE network and downlink speeds can reach 1 Gbps, 3x the downlink speed on LTE.

While LTE and LTE-Advanced deployments are still underway, carriers and vendors are already working on 5G technology, targeting commercialization by 2020.
Here is a link to the full report.

The most ambitious forecasts for technological innovation which tend to focus on the internet of things, autonomous vehicles, drone deliveries, smart speakers that act more like butlers/lifestyle managers than search engines, smart clothing, smart glasses, smart metering, not to mention artificial intelligence, big data as a service and even intelligent prosthetics all depend heavily on broadband access.
The last time the global economy engaged in a major technology-driven infrastructure cycle was in the 1990s at the genesis of the internet. Another one is now required to deliver the connection speeds necessary to drive the kinds of innovations being proposed. On this occasion the upgrades will in many instances be wireless so the capital required will not be as great but infrastructure will be required.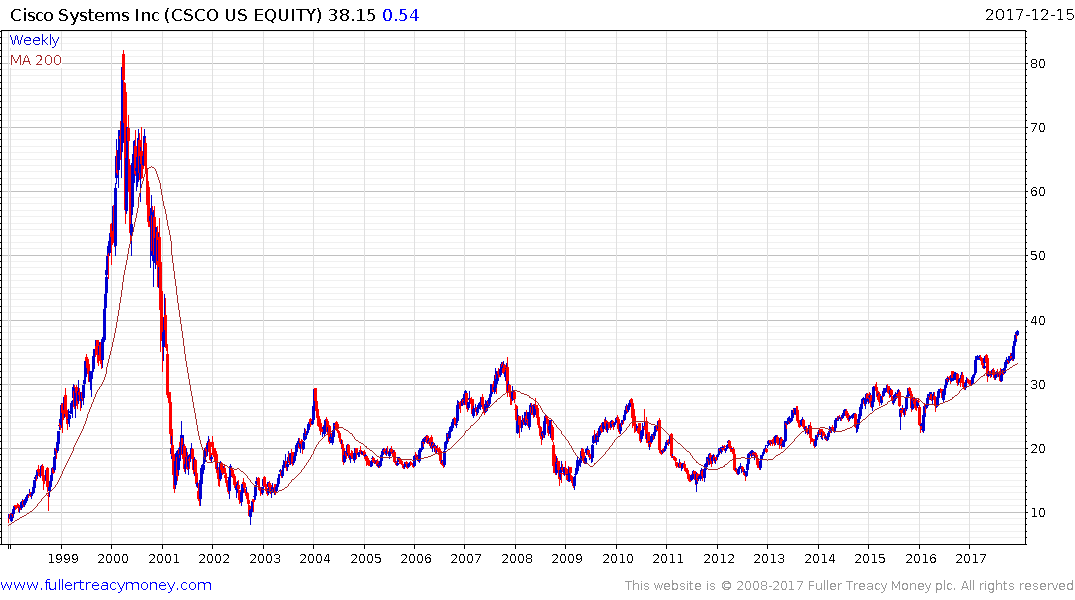 Cisco Systems is evolving to more cloud-based services as it grows its subscription model but is also a major supplier for connectivity devices. The share continues to extend its breakout from a 16-year base formation and a sustained move below $30 would be required to question medium-term recovery potential.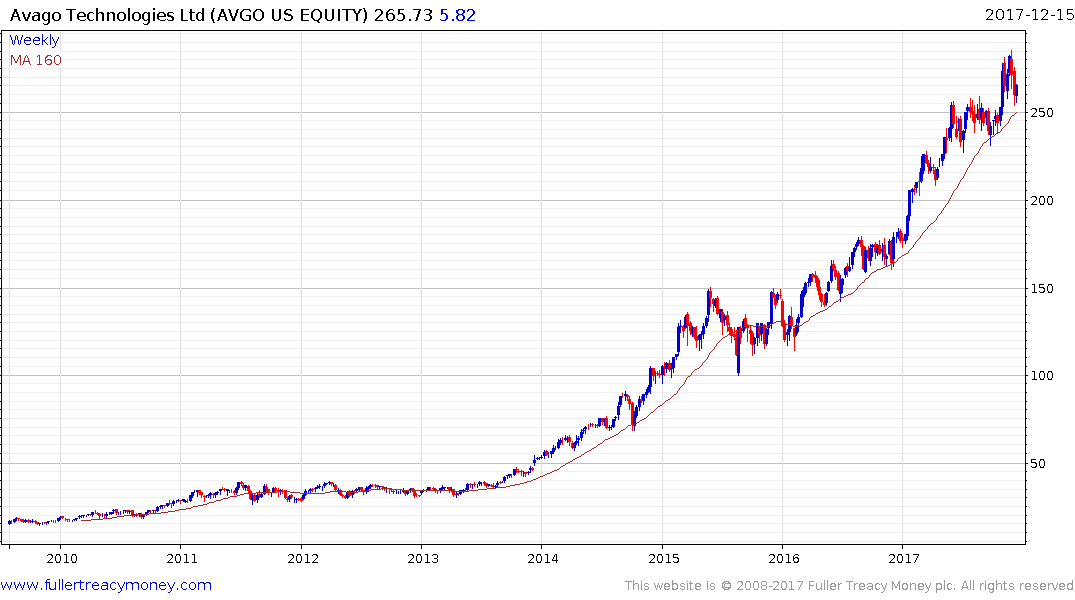 Broadcom which merged with Avago, completed its base formation in 2013 and continues to trend higher in a reasonably consistent manner.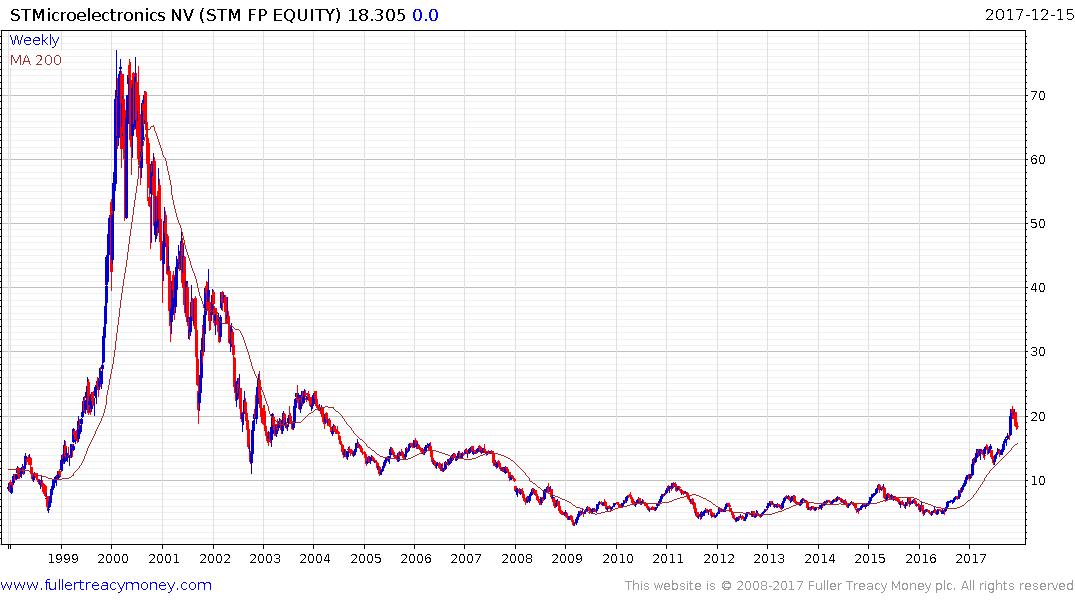 STMicroelectronics completed an eight-year base last year and, while it has paused near €20, a sustained move below the trend mean would be required to question medium-term scope for additional upside.
Back to top