Secular Themes Review and Chart Seminar report June 10th 2022
I spent the last couple of weeks in Killarney and London. It was very enjoyable but was also an eye-opening experience. The Chart Seminar was also a big learning experience for me. Getting to speak with investors from the UK, Switzerland, Dubai, Belgium, Israel and elsewhere, and listening to their concerns and ambitions is both enlivening and educative.
I am now more convinced than ever that we are coasting along the front edge of a recession for much of Europe and the USA.
The future of technological innovation and wonderful solutions to the many issues facing society is undimmed. However, the market is also a discounting mechanism.
Secular bull markets make lots of big promises about what is possible in the future. They even deliver on those promises. The biggest lesson from the history of markets is that happens independently of the share price.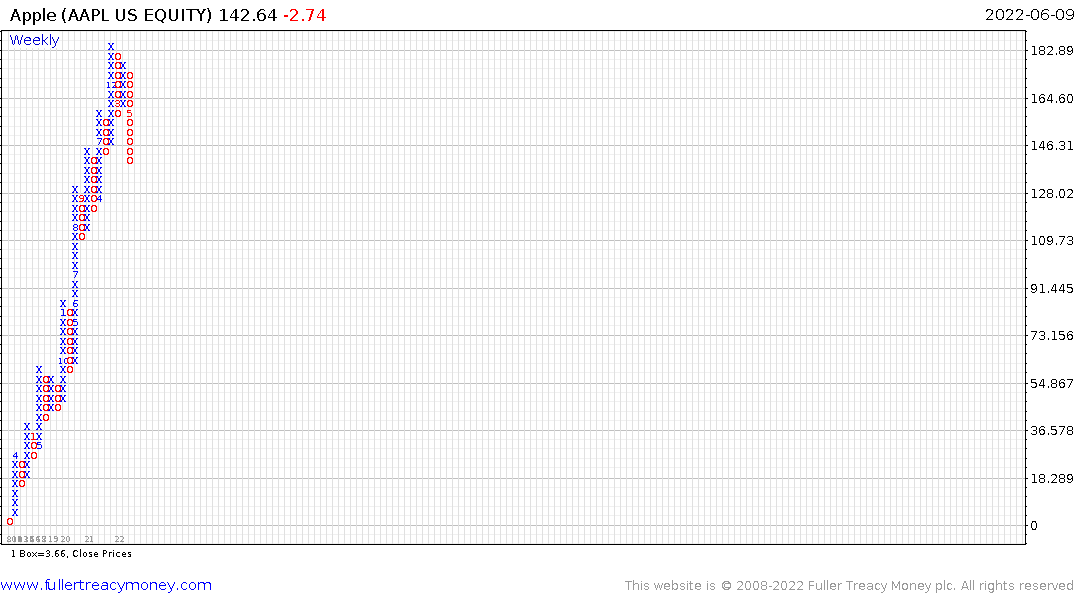 This point and figure chart of Apple is enough to given anyone pause. It's taking the entire history of weekly closes and is a clear break of the secular trend.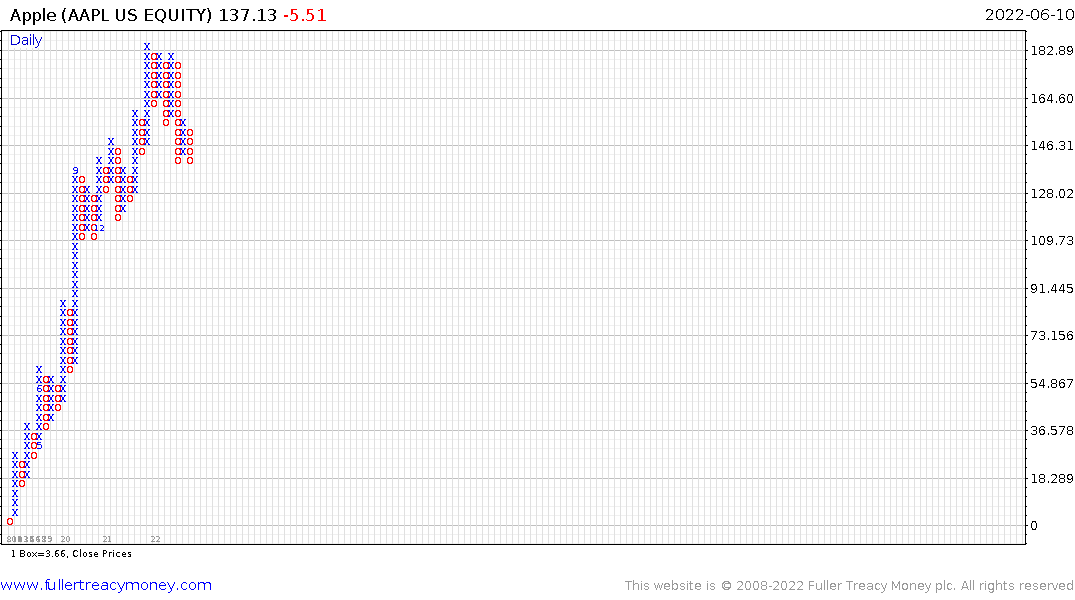 This version takes daily closes and also exhibits significant deterioration in uptrend consistency.
Click HERE to subscribe to Fuller Treacy Money
Back to top