Schumer Says Debt-Limit Deal Reached, With Vote Possible Today
This article from Bloomberg may be of interest to subscribers. Here is a section:
The plan reached between Senate Majority Leader Chuck Schumerand GOP counterpart Mitch McConnell would raise the statutory debt ceiling by $480 billion, according to a Senate aide. The amount would allow the Treasury to meet obligations through Dec. 3, the same day that the current short term government spending bill runs out.

"We've reached agreement to extend the debt ceiling through early December," Schumer announced on the Senate floor Thursday morning.

The news added fuel to a rally in stocks. The S&P 500 Index headed for its biggest three-day advance since April as the risk of an economically devastating tightening in fiscal policy receded for now.
I'm not sold on the idea that investors were waiting with bated breath on the outcome of political negotiations to lift the debt ceiling. The initial furore about debt ceilings was a decade ago. Everyone now understands, it is mostly about political theatre. There is no realistic outcome where the US will renege on its debt obligations.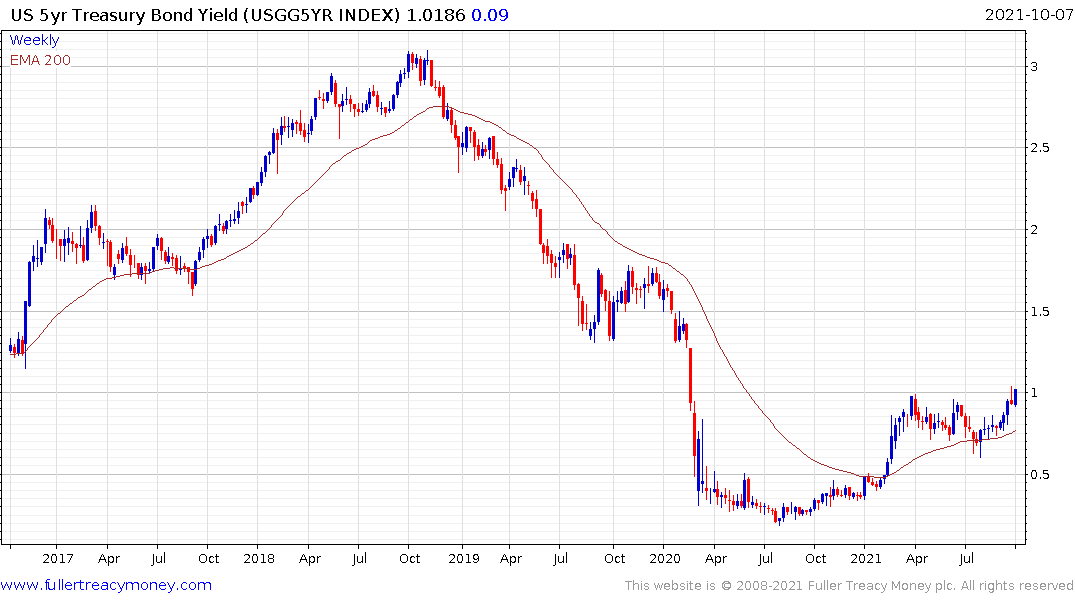 Back in 2011 bond yields compressed, as some semblance of budgetary constraint was imposed on politicians. At present there is no one talking about containing deficits; only about how large they will be. Bond yields continue to rise. The 5-year yield is back above 1% and a sustained move below 0.90% would be required to question medium-term scope for continued upside.
We now have plenty of evidence of a significant rotation in the wider market which is being led by resources and financials at the expense of liquidity dependent business models.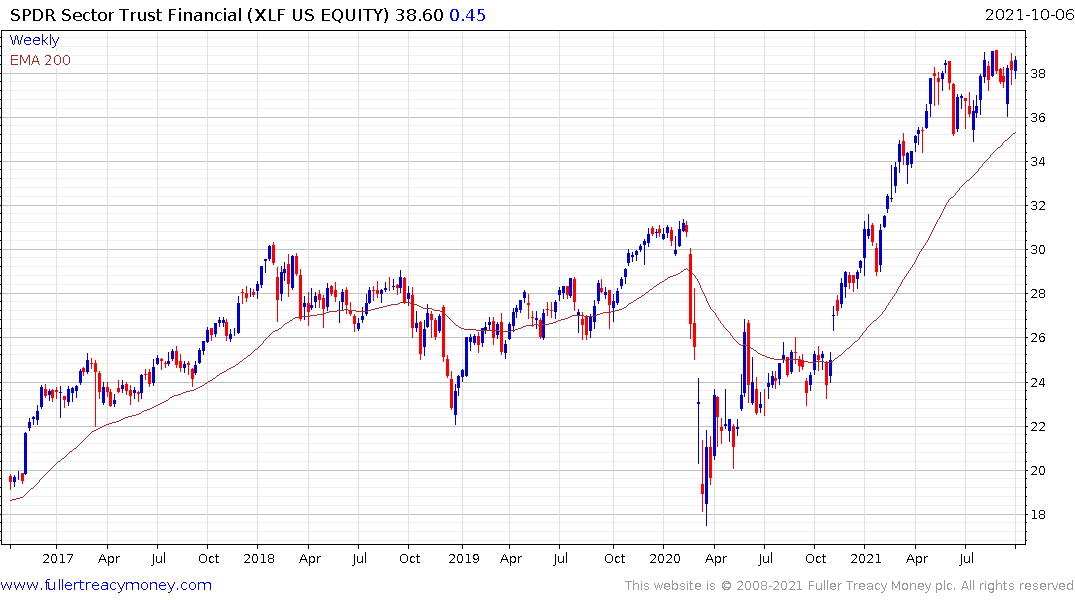 The Financial SPDR broke out to new all-time highs today to complete a five-month range.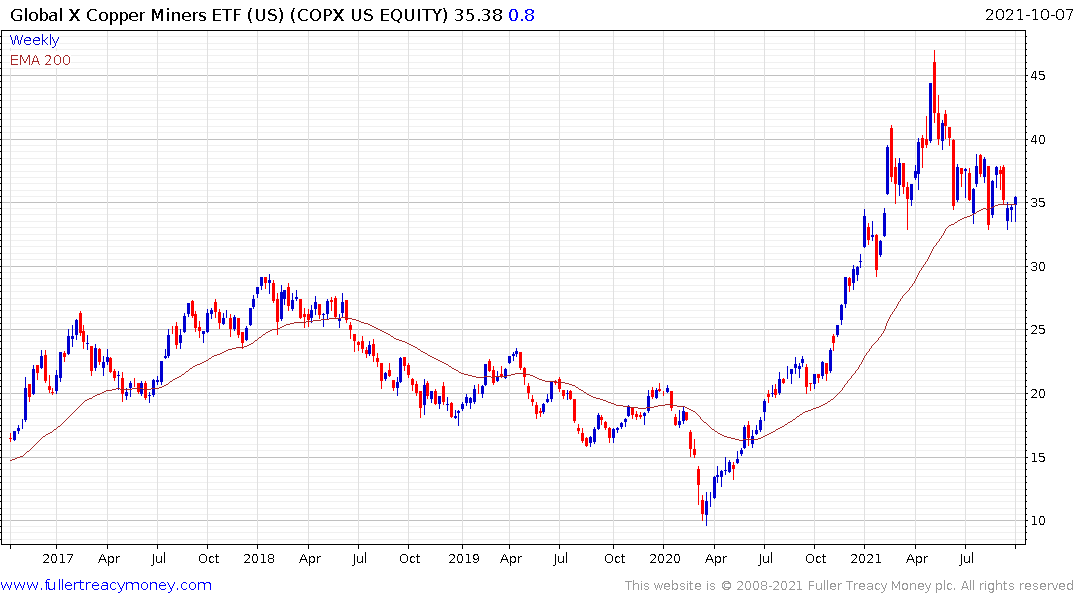 The Global X Copper Miners ETF is firming from the region of the trend mean.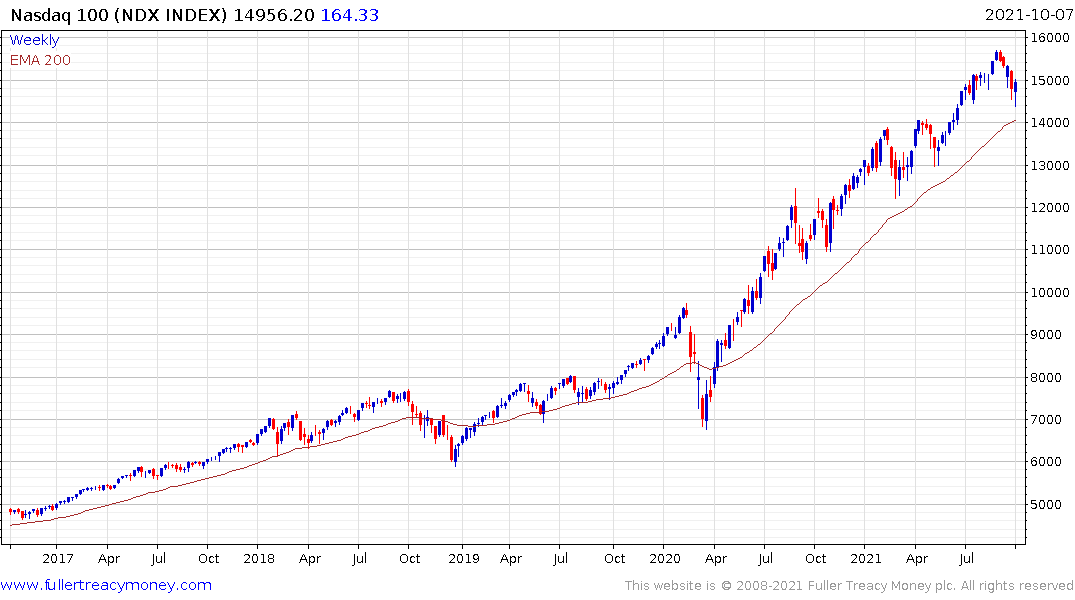 The Nasdaq-100 is still in a reasonably consistent uptrend and is now bouncing from the region of the trend mean but its primary constituents are not leading the wider market on the upside.
Back to top