Saudi Oil Minister Says Aramco IPO Could Be Delayed to 2019
This article by Annmarie Hordern, Glen Carey and Grant Smith for Bloomberg may be of interest to subscribers. Here is a section:
Saudi Arabia's energy minister hinted the initial public offering of the state oil company Aramco could be delayed until 2019, pushing back a central plank of Crown Prince Mohammed bin Salman's plan to modernize the economy.

Khalid Al-Falih also said the IPO, potentially the largest ever, would be "anchored" by a listing on Saudi Arabia's local exchange and any international listing would be announced in due course, if at all.

"Between December 31st and January 1st there is no value lost for the kingdom," Al-Falih said in an interview in London.

"So, I don't see this artificial deadline that you refer to as being significant."

Until recently, Saudi officials insisted the IPO was "on track, on time" for 2018, but two months into the year that deadline is looking harder to meet. Still, Al-Falih, who also serves as Aramco's chairman, insisted the company had made all the necessary preparations for a share sale of the world's largest oil producer.

"The only certain thing about the Saudi Aramco IPO is that a) it will happen, b) the anchor market will be the Tadawul exchange in Saudi Arabia," Al-Falih said. "We have created the framework -- fiscal and otherwise regulatory -- for Saudi Aramco to be listed this year. The actual timing will be announced when we feel that the conditions for the success of that listing are in place."
Managing even a partial sale of one of the world's most significant assets is not an undertaking that can be completed in a short period of time and there is an obvious incentive to get the best possible price. One of the primary supporting arguments for the oil price over the last year has been that Saudi motivation to get the best possible price for its asset.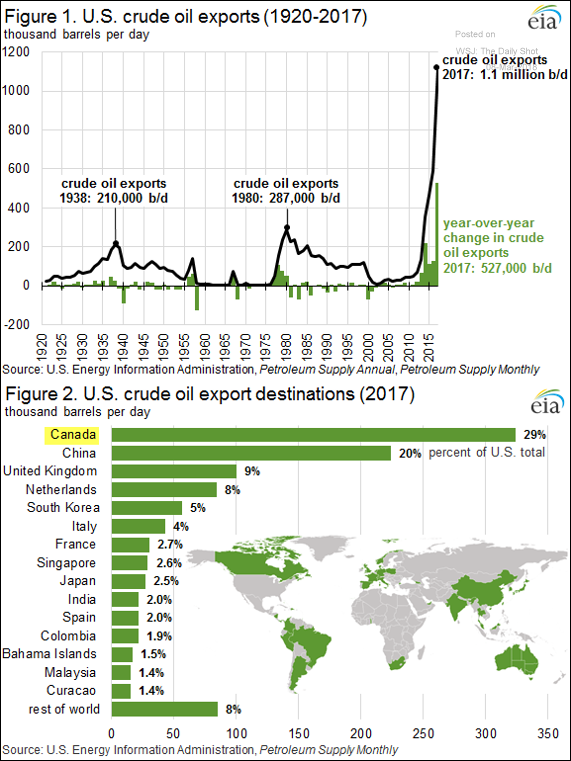 It is not unreasonable to conclude that the concerted efforts by OPEC and Russia to contain supply was possible because of Saudi Arabia's wish to see higher prices. However just like in the 1970s this dearth of supply and higher prices has encouraged competitors and the USA is now exporting 1.1 million barrels a day with 20% of that total going to China.
The only way to get price control back would be to flood the market with supply, accept the hit to profitability like they did in the early 1980s and push that new supply out of the market. That is less of an option today because Saudi Arabia is fighting wars in Yemen, Syria and arguably Iraq, not to mention the expense of sustaining national social programs with a burgeoning young population.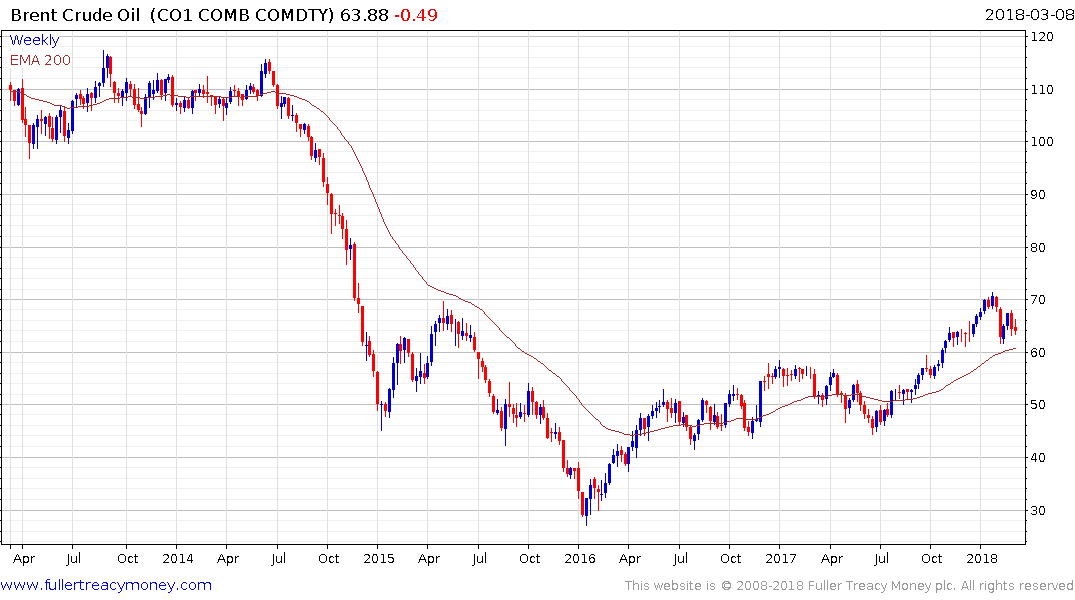 Brent Crude has been ranging below the peak near $70 since experiencing its largest pullback since June. $70 is where a lot more supply becomes economic from onshore and offshore sources and the lows near $61.75 will need to hold if medium-term top formation completion is to be avoided.
Back to top