Samsung Posts First Profit Decline Since 2011 Amid Apple Battle
This article by Jungah Lee for Bloomberg may be of interest to subscribers. Here is a section:
Samsung Electronics Co. posted its first profit decline in nine quarters as new Apple Inc. iPhones won over high-end handset buyers and models from cheaper Chinese producers lured budget customers.

Operating profit was 8.3 trillion won ($7.8 billion) in the three months ended December, the Suwon, South Korea-based company said in a statement today. That compares with profit of 9 trillion won a year earlier, according to data compiled by Bloomberg.

Sales of Samsung's Galaxy S4 have slowed amid the releases of the iPhone 5s and 5c and Chinese makers selling handsets for as low as $100. The world's biggest maker of smartphones and televisions is introducing new designs, including curved screens and bendable displays, to spark sales after ramping up spending on employee bonuses and promotions for the Christmas shopping season.
Consumer electronics is an intensely competitive field where success is highly rewarded and failure to innovate effectively is punished by slumping sales and loss of market share. Samsung Electronics has been a remarkable success story and South Korea more generally boasts a considerable number of truly globally oriented companies.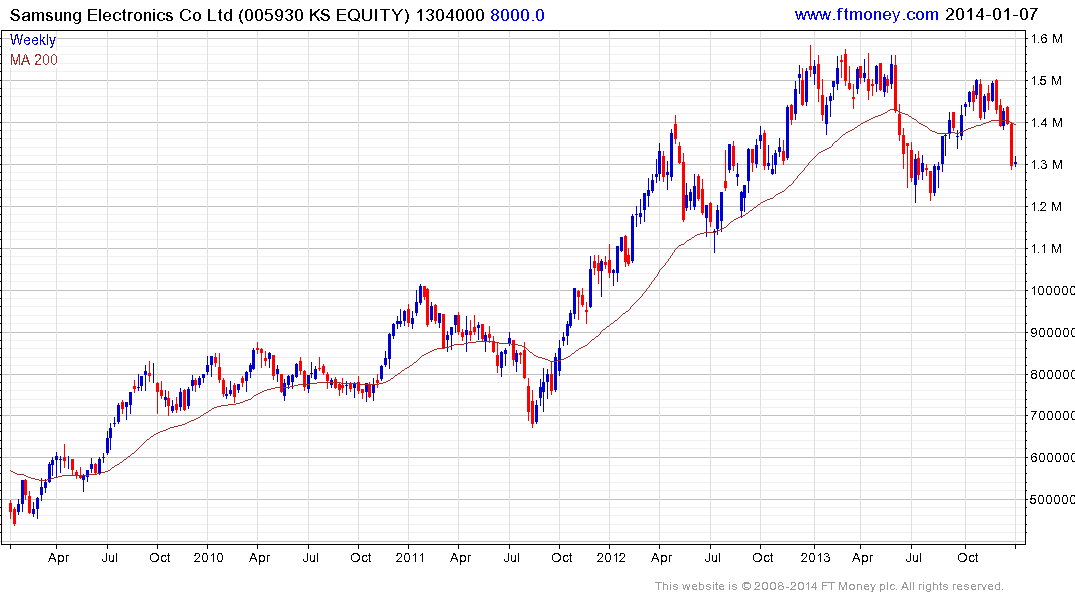 Samsung Electronics bottomed in 2008, posted a new all-time high in 2009 and hit at least a medium-term peak early last year. The share has since experienced a marked loss of momentum and a sustained move above KRW1.6 million would be required to counter developing top formation characteristics.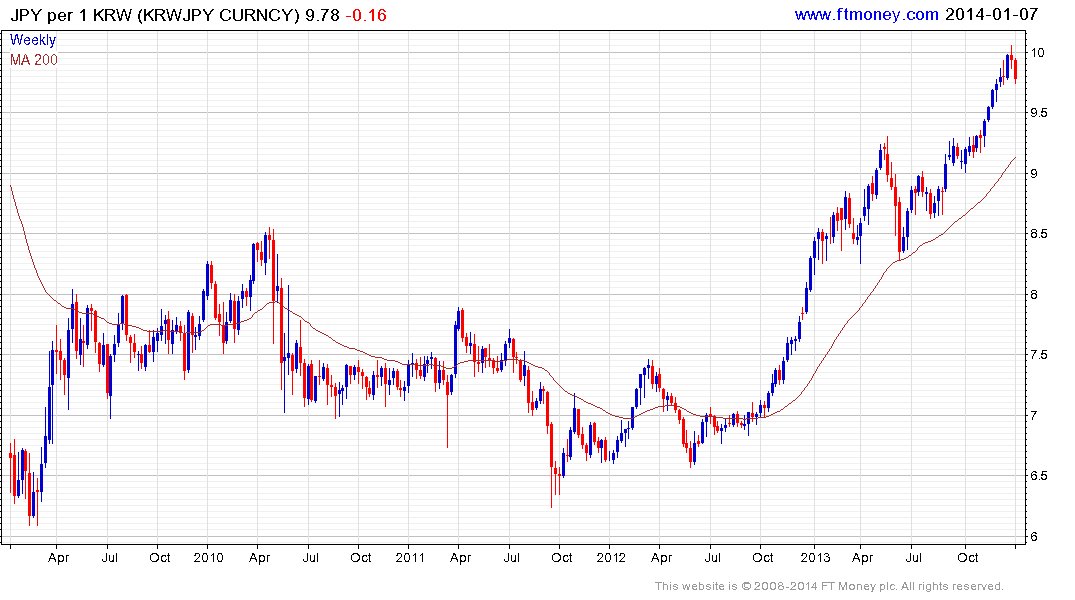 An additional consideration when considering the South Korean market more generally has been the strength of the Won. South Korea was one of the main beneficiaries of the Yen's strength as its exporters saw their competitive advantage improve. However the Won has risen by over 60% against the Yen since 2011 and this must be having an effect on their competiveness versus Japanese rivals. This suggests that its short-term overbought condition is looking increasingly susceptible to mean reversion.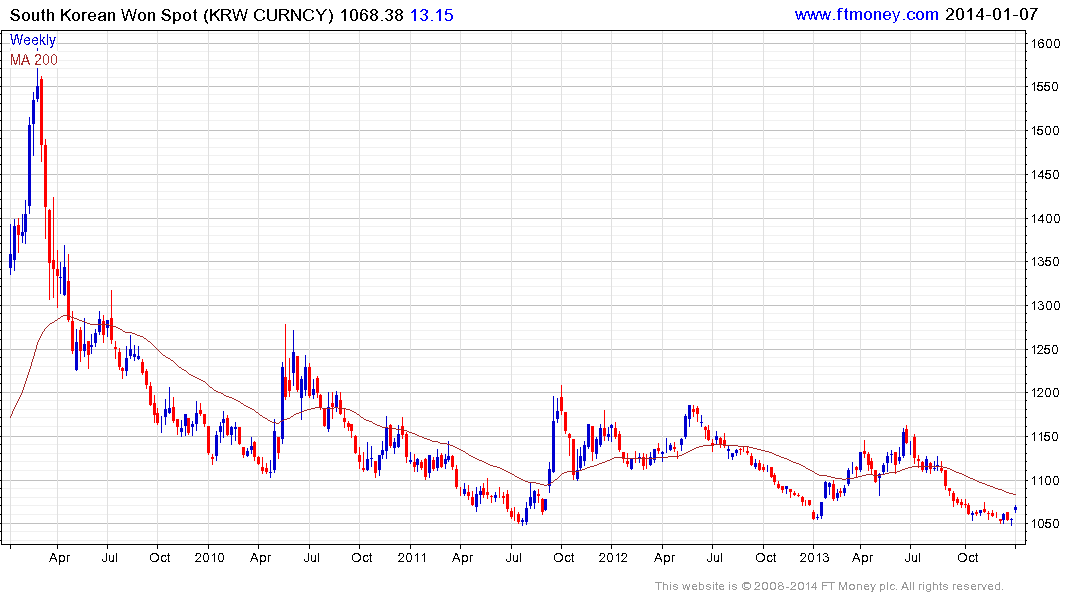 Against a background where almost all Asian currencies have been under pressure, the Won has been conspicuous by its strength. That began to change yesterday, following the Dollar's upward dynamic with additional follow through today. A clear downward dynamic would now be required to question additional US Dollar strength.
Back to top