Salesforce Helps Drive Software Index on Revenue Forecast
This article by Nancy Moran and Nico Grant for Bloomberg may be of interest to subscribers. Here it is in full:
Salesforce.com Inc. climbed as much as 9.5 percent on an intraday basis Wednesday, helping to drive a third session of gains in the S&P 500 Software & Services Index, after
issuing a revenue forecast that topped analysts' estimates.

Sales may reach as much as $3.56 billion in the fiscal fourth quarter, the San Francisco-based maker of cloud-based applications software said in a statement Tuesday. Analysts on average estimated $3.53 billion, according to data compiled by Bloomberg.
I chose Salesforce as one of the original cast of Autonomies back in 2012 when I was writing Crowd Money because it was a leader in the cloud computing sector. In doing so I was betting that it would grow its international revenues to become a truly global company. In the last decade revenues have grown 10-fold but the international spread has remained above the same with about 70% of revenue from the USA.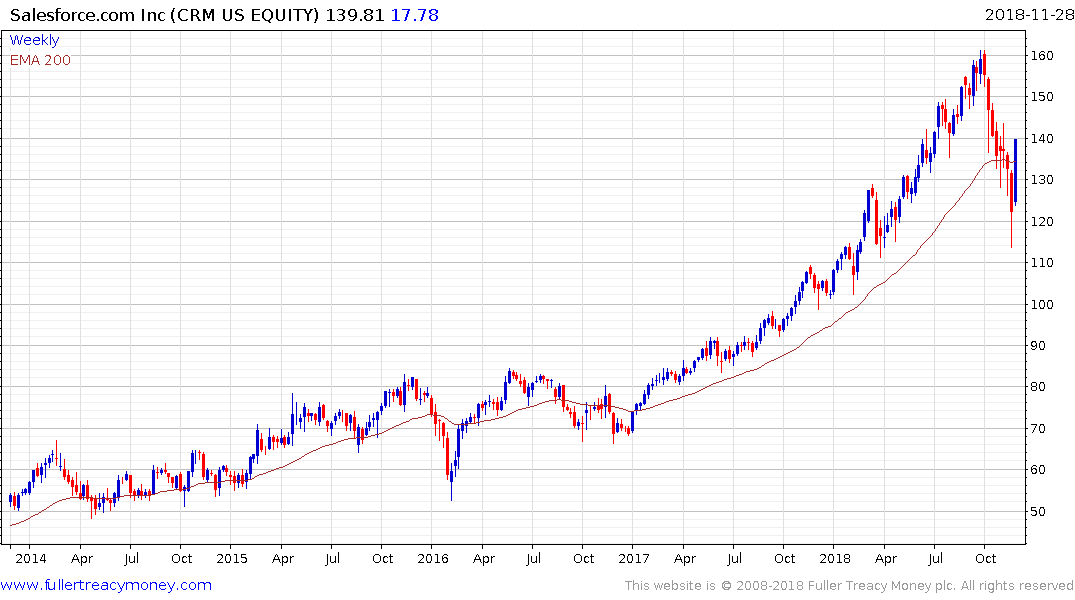 The buildout of server farms to provide cloud services has been a major source of demand for chip manufacturers as well as a profit centre for companies like Amazon, Microsoft, Google etc. Meanwhile dedicated cloud companies like Salesforce have been benefitting from continued demand for outsourcing of corporate network management.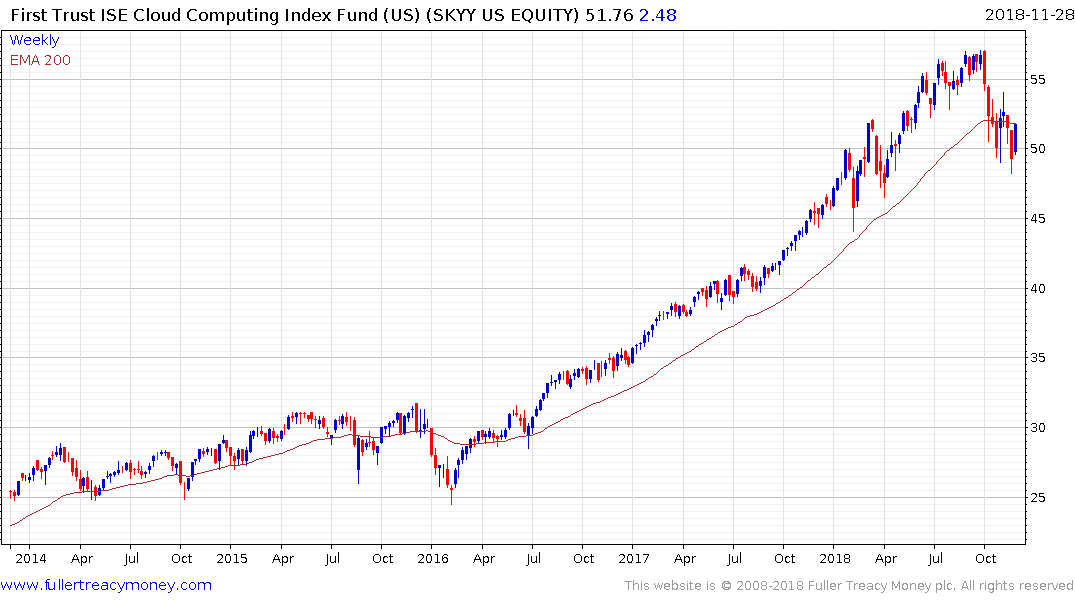 The Cloud Computing ETF has a similar pattern to the Nasdaq-100 and needs to sustain a move back above the trend mean to check the downward bias.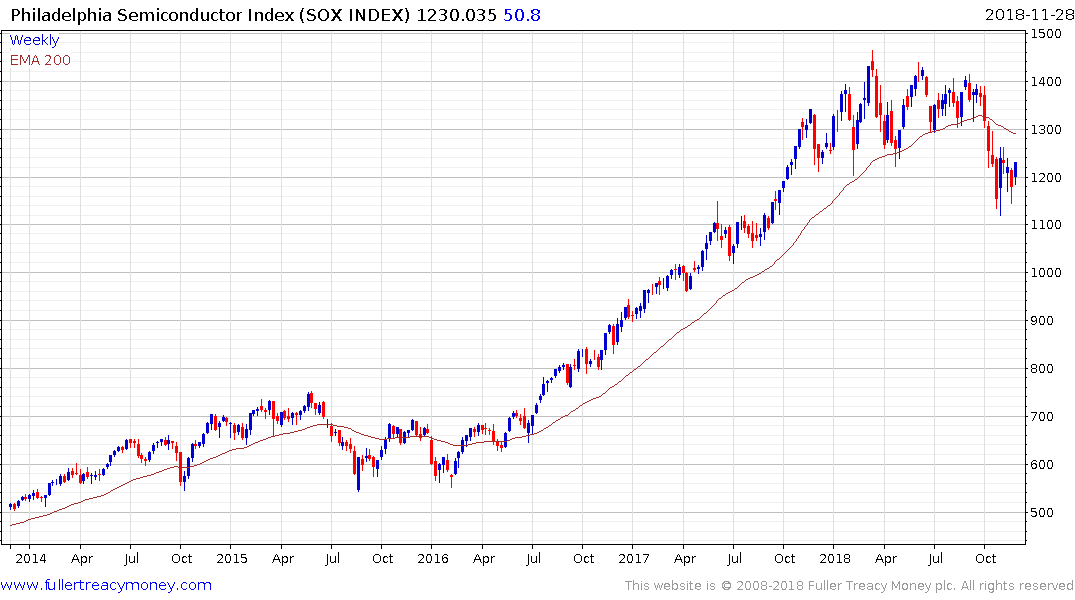 The Philadelphia Semiconductors Index has been the victim of the supply chain issues revealed by Bloomberg in September but also because cloud computing has been a significant source of demand and server farm construction appears to be slowing. The Index has Type-2 top formation characteristics and a sustained move back above the trend mean would be the minimum requirement to question the downward bias.
Back to top