S&P Sees 'Clear Danger' of Default by South Africa's Eskom
This article by Loni Prinsloo for Bloomberg may be of interest to subscribers. Here it is in full:
There is a "clear danger" that South Africa's state-owned power utility, Eskom Holdings SOC Ltd., could default on its debt, S&P Global Ratings said.

"We are very concerned about liquidity issues," Konrad Reuss, the managing director of S&P for sub-Saharan Africa, said at an event in Johannesburg Thursday.

Eskom is the biggest recipient of state guarantees at a time when domestic power demand is the lowest in more than 10 years and as South Africa's finances buckle under lower tax revenue and rising debt. The company needs 20 billion rand ($1.6 billion) of funding by the end of its fiscal year on March 31, the Mail & Guardian newspaper reported last week, citing the utility.

Yields on Eskom's bonds climbed after the comments, with the rate on dollar debt due in January 2021 rising 54 basis points to 6.37 percent, the highest since Nov. 14, at 1:29 p.m. in Johannesburg.

Finance Minister Malusi Gigaba on Tuesday said Eskom's state keeps him awake and is his "biggest worry." He spoke before meeting some of the utility's lenders on the same day to address the utility's financial problems.

Goldman Sachs Group Inc. in September said that Eskom was the biggest single risk to the South African economy and that the government needed to replace its management.
The South African economy has endured years of mismanagement under Zuma's administration with the net result that the national power utility is barely fit for purpose and educational achievement is worse than during the apartheid era for black children. Keeping the lights on is a basic requirement but the prospect of a new administration is bolstering investor opinions about the prospect for improvement.
Back in the heady days of the commodities boom South Africa experienced power shortages and platinum prices rose in an almost vertical fashion to the peak near $2300. That prompted miners to invest in generators. The question now, however, is that with a substantial proportion of South Africa's platinum miners in financial distress, will they be able to endure if electricity supply becomes an issue again? I suspect that Eskom will get the funding it needs but it is susceptible to shocks.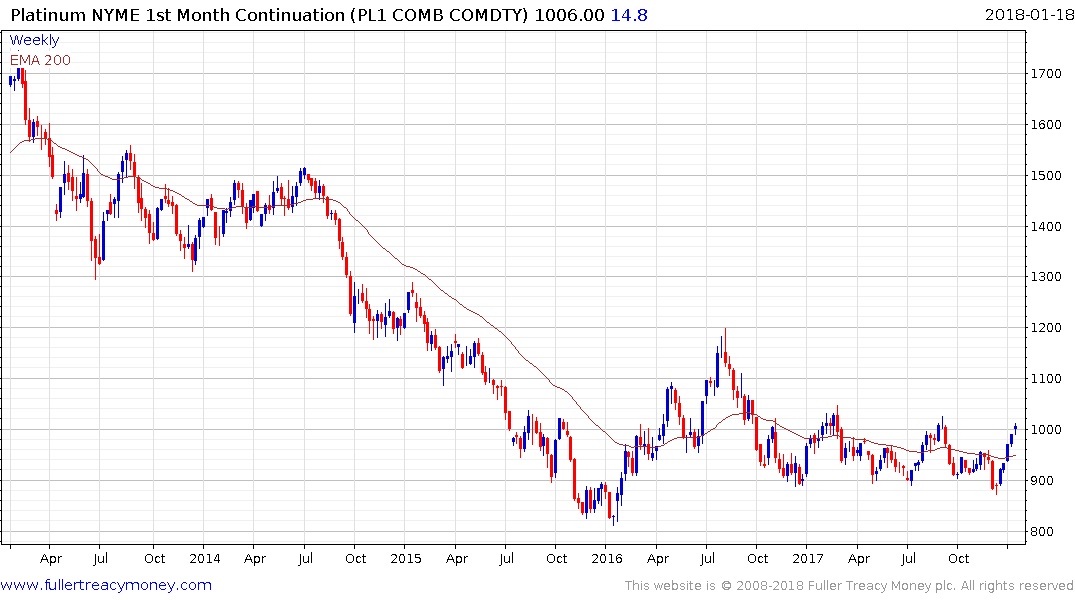 Platinum is currently testing the psychological $1000 level. It has failed to sustain moves above it on two separate occasions over the last 12 months, so the degree to which it can hold the majority of the recent advance will have an influence on whether medium-term demand dominance can be reasserted.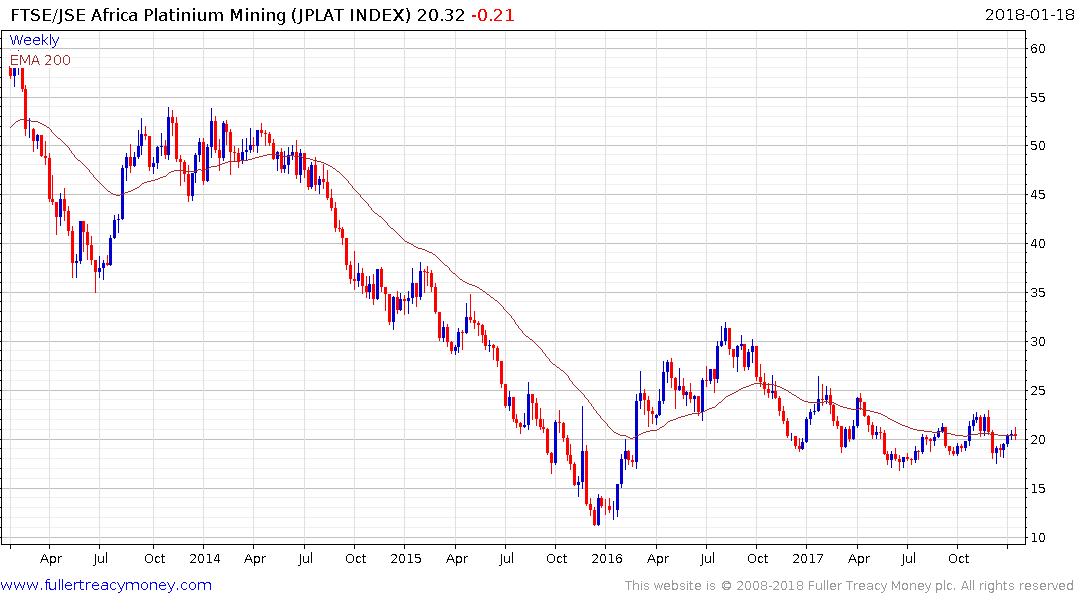 The FTSE/JSE Platinum Miners Index has been ranging around the 20 area since early 2017 and will need to sustain a move above 23 to confirm a return to demand dominance.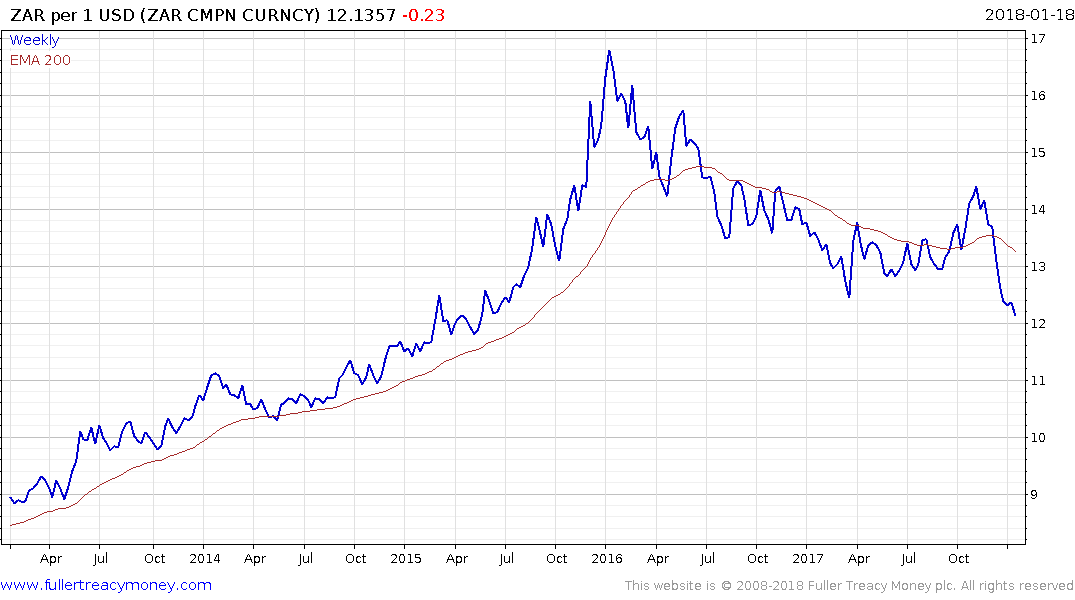 Meanwhile the Dollar hit a new reaction low against the Rand today and a clear upward dynamic would be required to question potential for additional downside.
Back to top