S&P, Dow Hit Record Highs as Trade Fears Abate
This article by Vildana Hajric for Bloomberg may be of interest to subscribers. Here is a section:
China is said to be planning to cut the average tariff rate it charges on imports from the majority of its trading partners as soon as next month. On Wednesday, Premier Li Keqiang his government wouldn't devalue the currency in order to boost its exports amid the trade war.

"When we get days where there isn't trade and tariffs escalation, which is in the news with us every day, market participants can focus more on fundamentals, and fundamental drivers continue to paint a pretty equity picture," Leo Grohowski, chief investment officer at BNY Mellon Wealth Management, said by phone. "We're striking a nice balance between good economic news and not becoming concerned yet about inflation."
The Dow Jones Industrials Average hit a new high and the Dow Jones Transportations Average is trading within striking distance of another new high. While Dow Theory does not tend to get a lot of coverage these days it would be hard to argue that we are presented with anything other than at least a short-term bullish environment.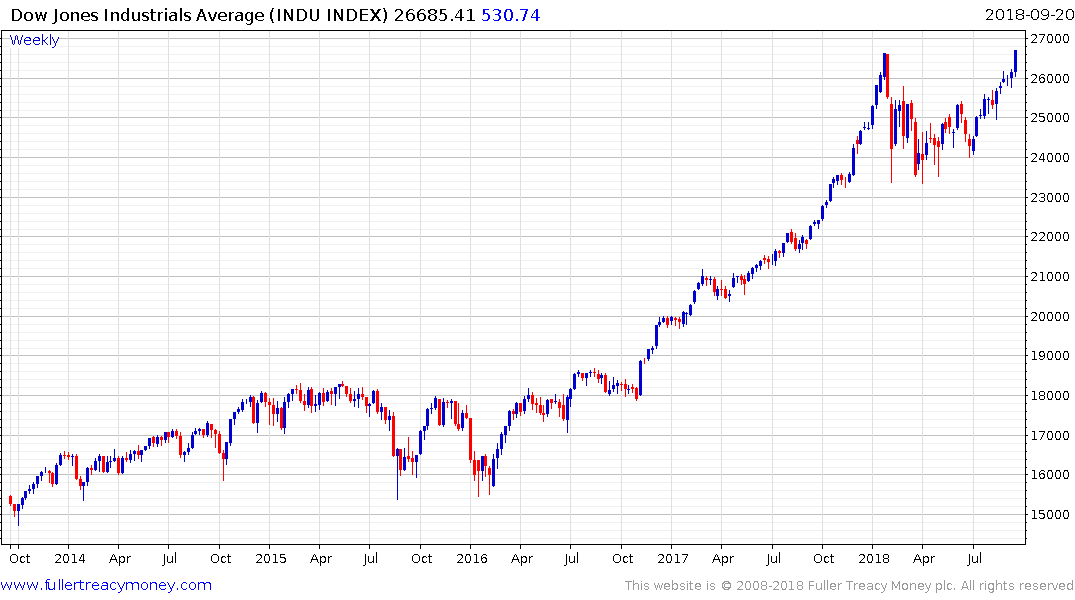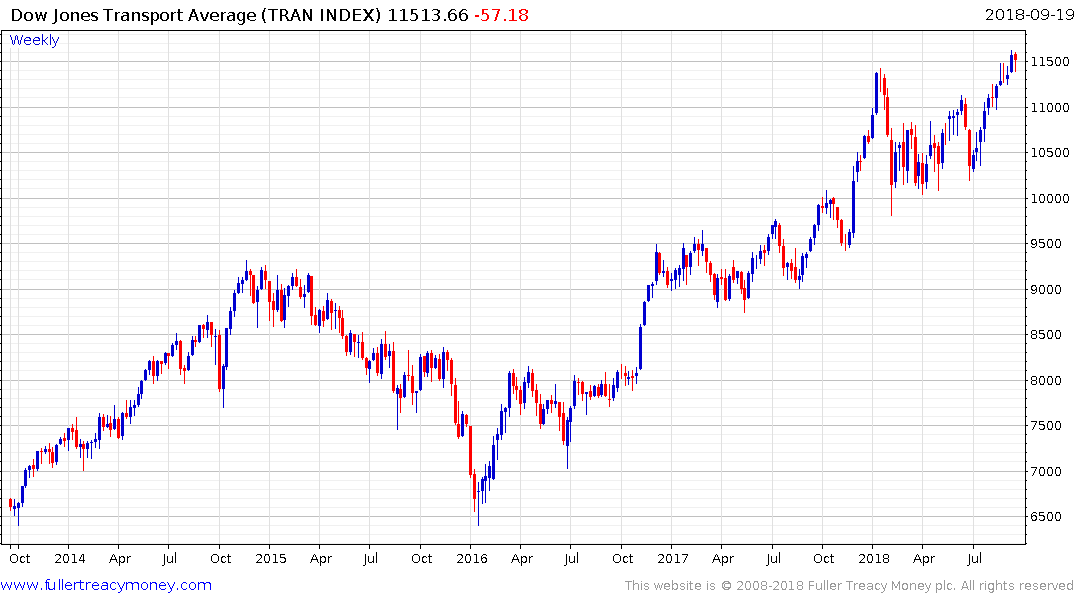 That conclusion is framed within the conclusion that we are in the third psychological perception stage of the medium-term bull market. Inflation is still contained, credit spreads are inert, US interest rates hikes are gradual but liquidity is abundant globally and investor appetite for risk is unsatiated.
There has also been evidence of acceleration in a select number of stocks from AMD to cannabis companies and extending to the impressive run upwards by Apple until its recent pause.
The move by China to reduce import taxes on a basket of goods will likely be focused on the goods most essential to its own economy but the measures have helped to boost confidence that efforts are underway to moderate trade tensions.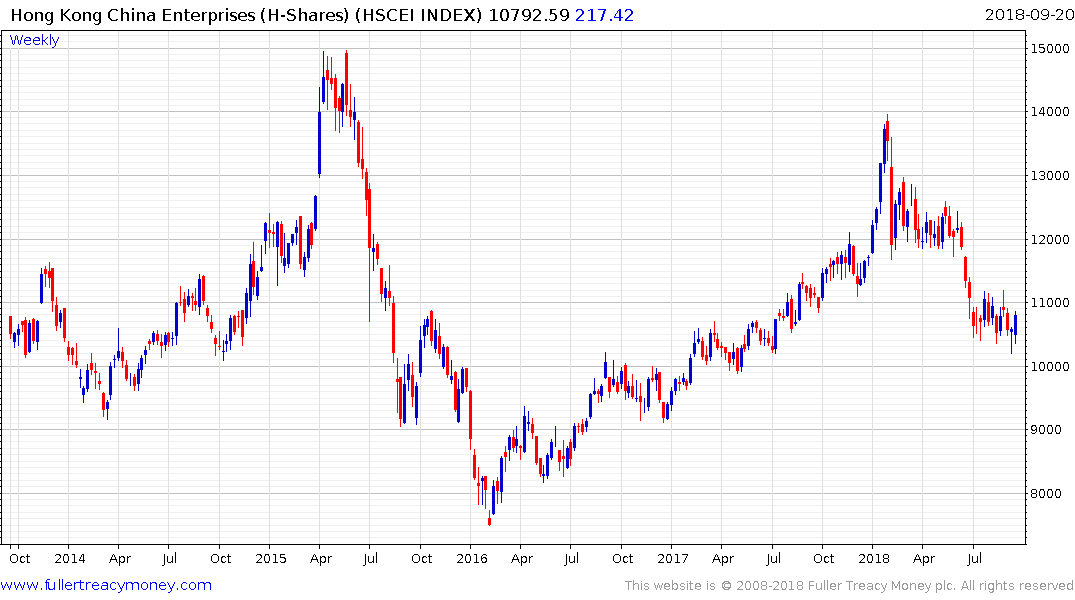 The China Enterprises Index (H-Shares) has lost downward momentum and posted a failed downside break below 10500. A retest of the upper side above 11000 is now likely but a sustained move up and out of this range will be required to confirm more than short-term support.
Back to top