S&P 500 Rises to Record on Data While Gold Declines With Grains
This article by Lu Wang and Claudia Carpenter for Bloomberg may be of interest to subscribers. Here is a section:
Traders are loading up on VIX call options as history shows there's a good chance stock-market volatility is about to increase. Calls on the measure, which become more valuable during times of market stress, outnumbered ones betting on a decrease in market swings by 3.4-to-1 this month, the most since 2008, data compiled by Bloomberg show. The index has closed below 15 for the past 27 days. A study from Sundial Capital Research Inc. shows the gauge usually rises after reaching such low levels.
The VIX Index is trading at close to its lowest level on record. Generally speaking spikes in the Index are a more reliable indicator of an imminent low than troughs are of peaks.
Over the last 18 months the Index has been trading in a narrow band which is a testament to how persistent the stock market's medium-term rally is. At such low levels it is reasonable to assume that the risk of volatility increasing is greater than a significant move to new lows.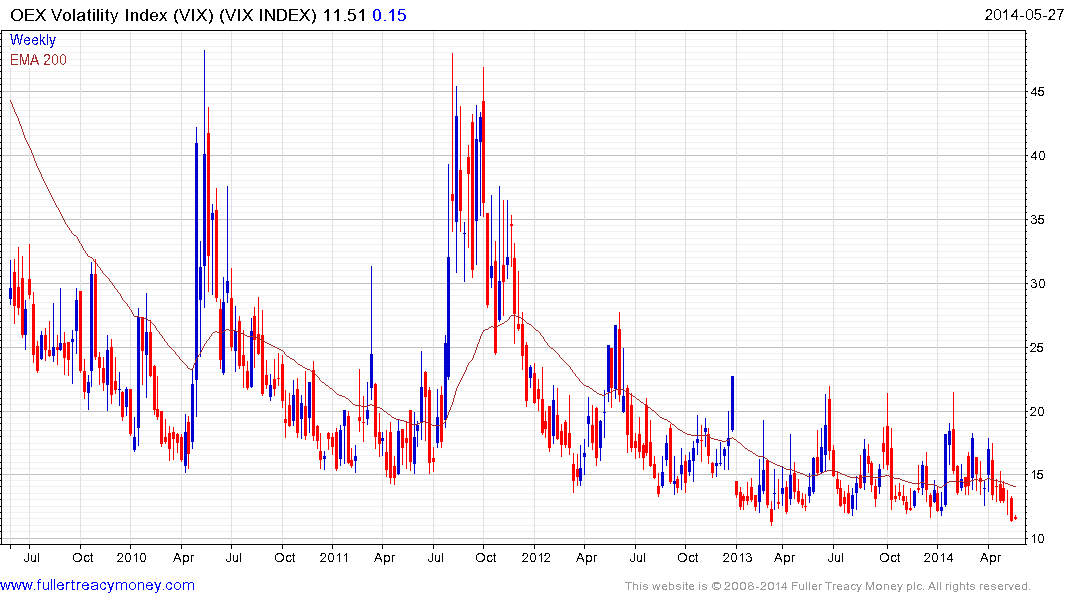 With the S&P 500 trading at new all-time highs the question now is whether this advance will be sustained. Some will undoubtedly be looking at the VIX and thinking that the move to new highs will not hold. Others will look at the fact that the Index has surpassed the 1900 level and conclude the next milestone is the psychological 2000. A clear downward dynamic would be required to signal a return to supply dominance.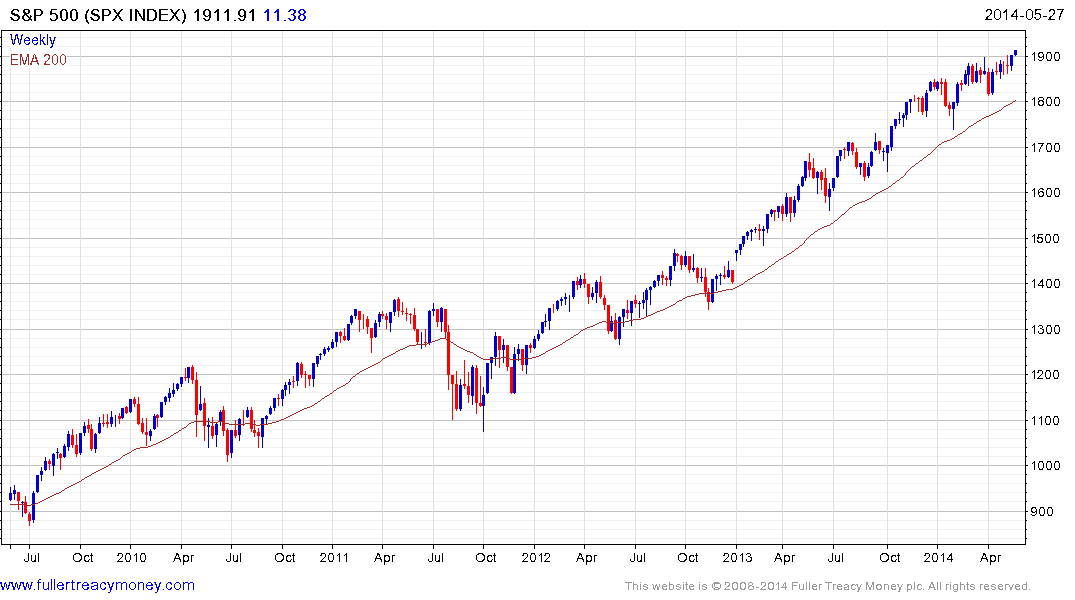 The FTSE-100 is trading in the region of its all-time highs and, similarly, a clear downward dynamic would be required to question potential for a successful upward break.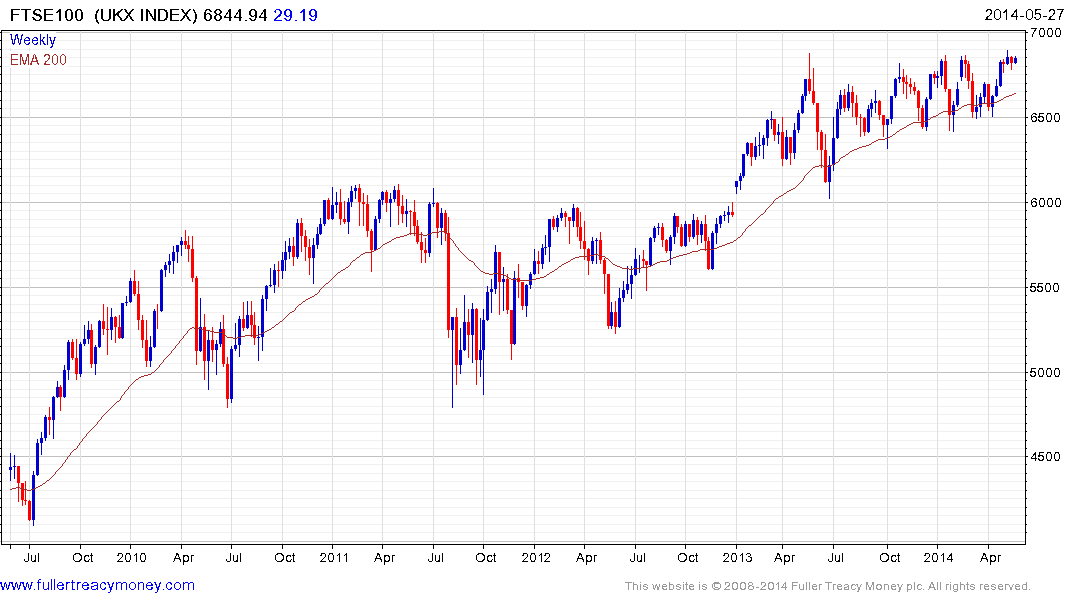 The Euro Stoxx Index is testing the upper side of a two-month range and a break in the medium-term progression of higher reaction lows would be required to question uptrend consistency. .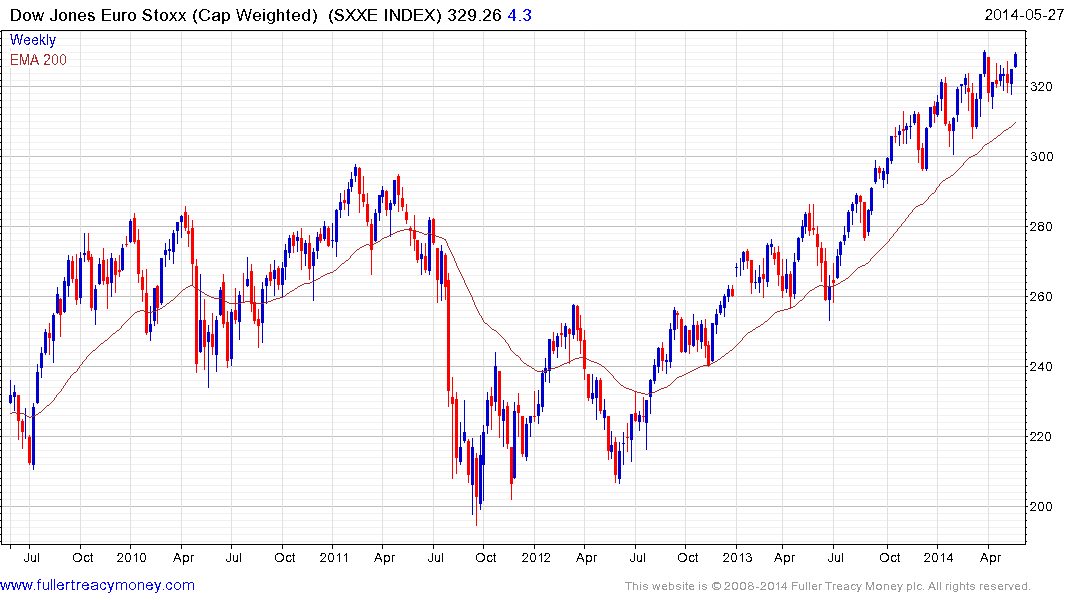 Back to top