Russia Scores New Bond Record as Yields Drop on Summit Hopes
This article from Bloomberg may be of interest to subscribers. Here is a section:
Russia sold a record volume of ruble bonds as state banks continued to prop up demand and sanctions jitters faded after U.S. President Joe Biden proposed a summit with Russia's Vladimir Putin.

The Finance Ministry sold 213 billion rubles ($2.8 billion) of fixed-coupon debt due in March 2031 in its second auction of the day, beating a record set two weeks earlier. The yield on Russia's 10-year bonds fell the most since November as Tuesday's phone call between the leaders appeared to reduce the possibility of penalties targeting the nation's local OFZ debt.

"We're seeing considerable demand once again, with big local players buying about 70% of both offerings today," said Stanislav Ponomarev, a money manager at Transfingroup JSC in Moscow. "There's been demand from foreigners since the morning, but it looked more like they were closing short positions rather than increasing their Russia allocations."

The prospect of fresh sanctions has been mounting for the best part of a month and the recent troop buildup on the border with Ukraine has added to the tensions. State banks have stepped in to backstop the recent auctions as foreigners stay clear.

"The market was extremely negative on Russia," said Sergei Strigo at Amundi Ltd. "Now there is a pullback on renewed hope of some sort of normalization in relationships, even if it's short-term. Levels on the ruble and OFZs look much more attractive."
How serious is the US administration in countering China? That's the primary question for investors as they assess the potential for a normalisation of relations between the USA and Russia. As a major commodity producer, seller of advanced weapons systems and with significant experience in space, Russia is being courted by China.
They are now coordinating efforts to build a moonbase and Russia has just fielded its first unmanned tank. That suggests it is a good time to sit down and talk about near and long-term objectives.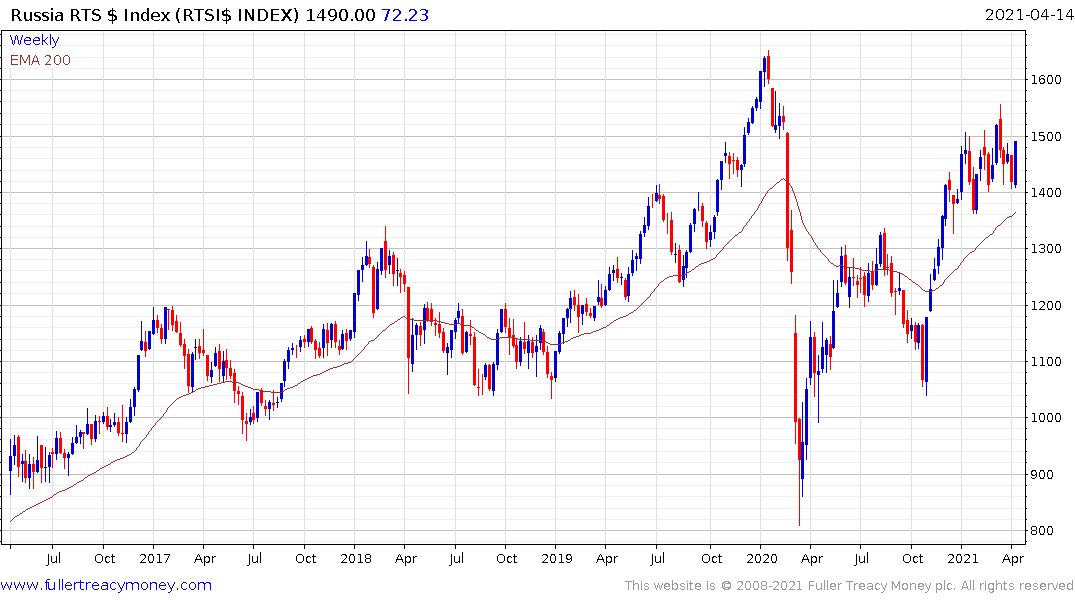 Russia's stock market rebounded today on a stronger oil price and the news of a potential thaw in relations with the US.
As the regional heavyweight Russia occupies about a 60% weighting in emerging Europe funds. Many of the smaller regional markets are currently outperforming.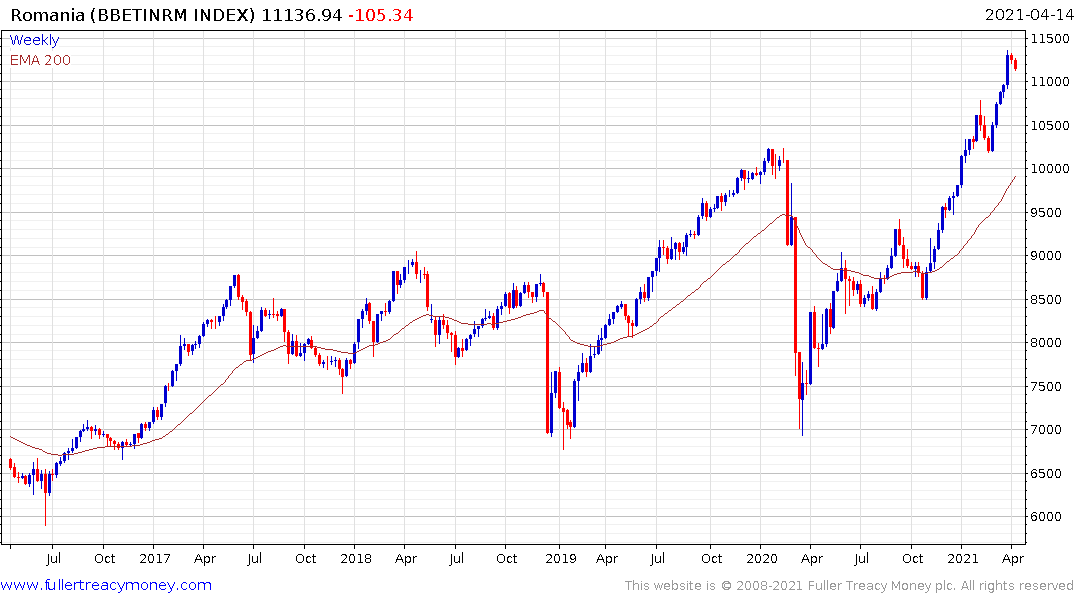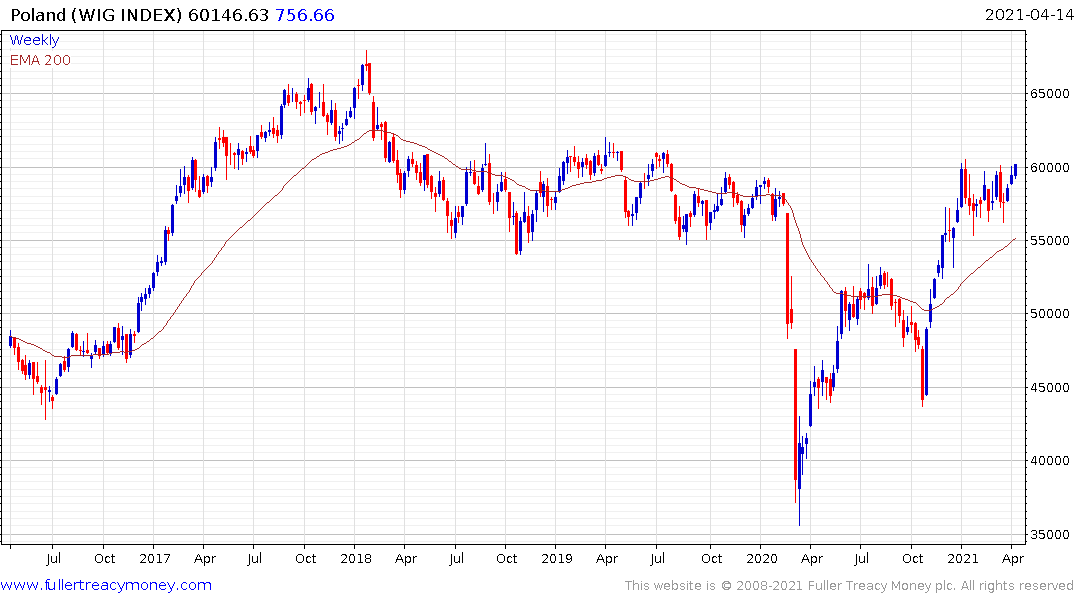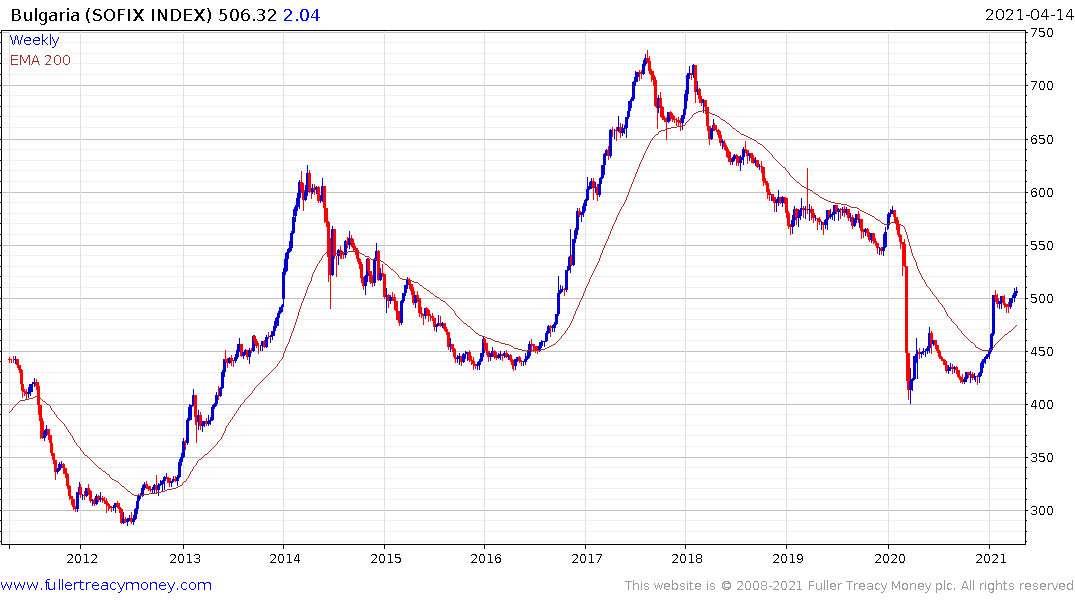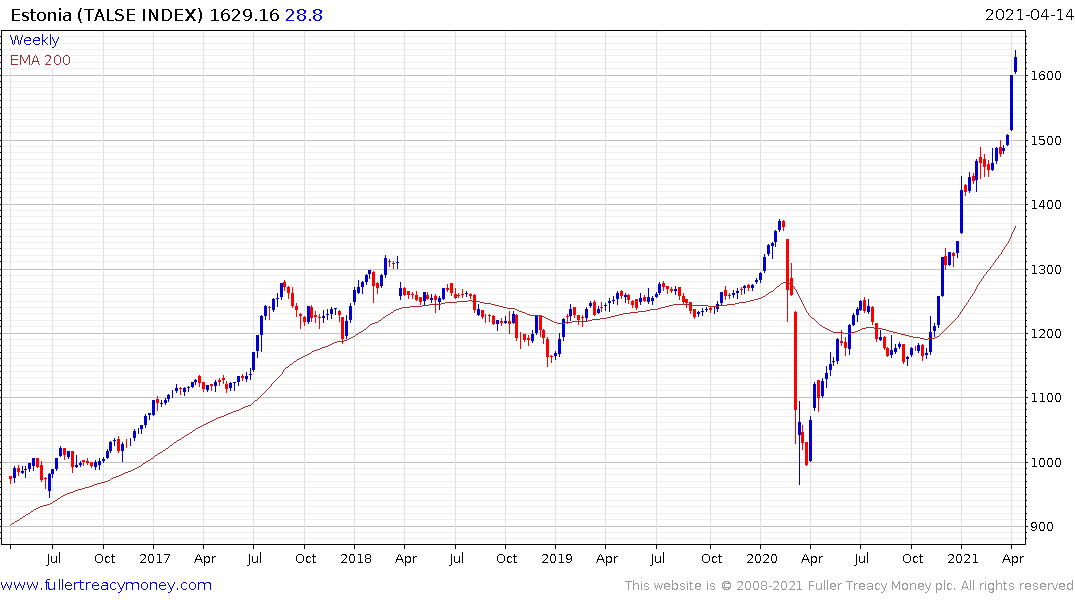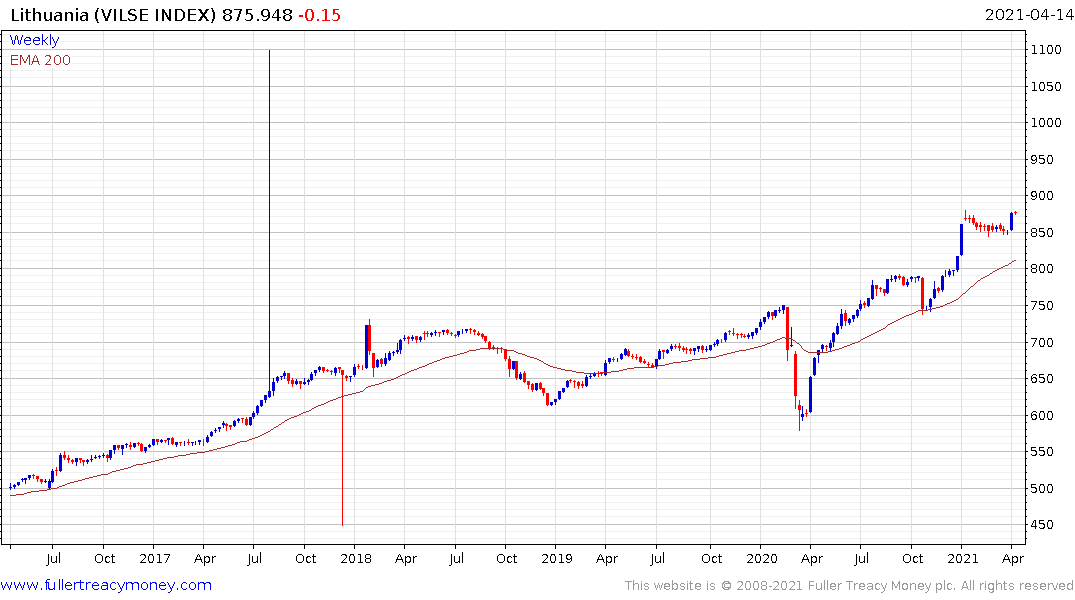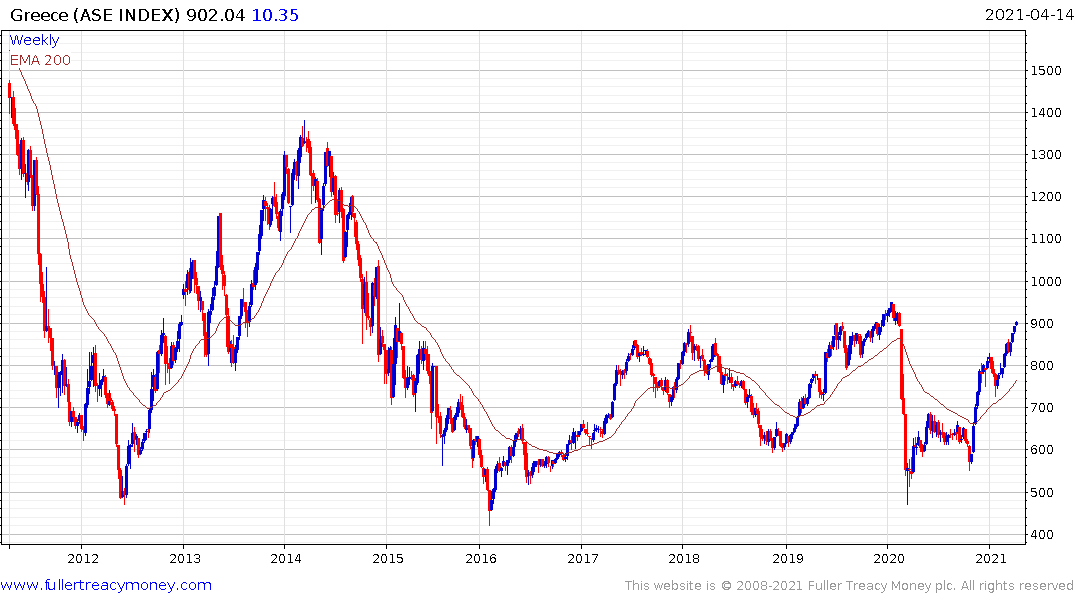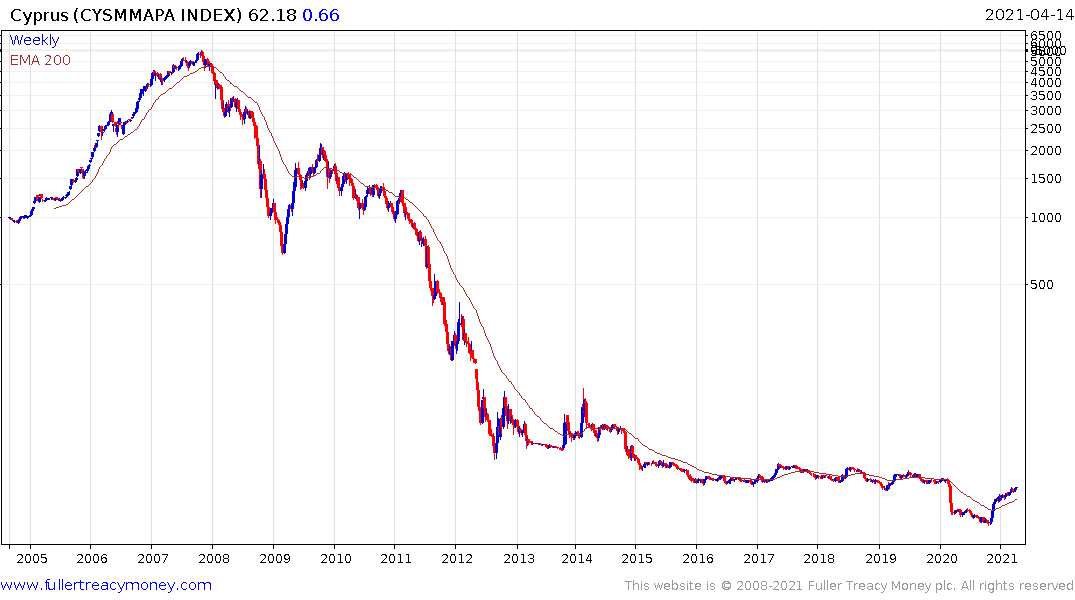 The Romanian, Bulgaria, Polish, Estonian, Lithuanian, Greek and Cyprus indices are mostly testing or exceeding old highs.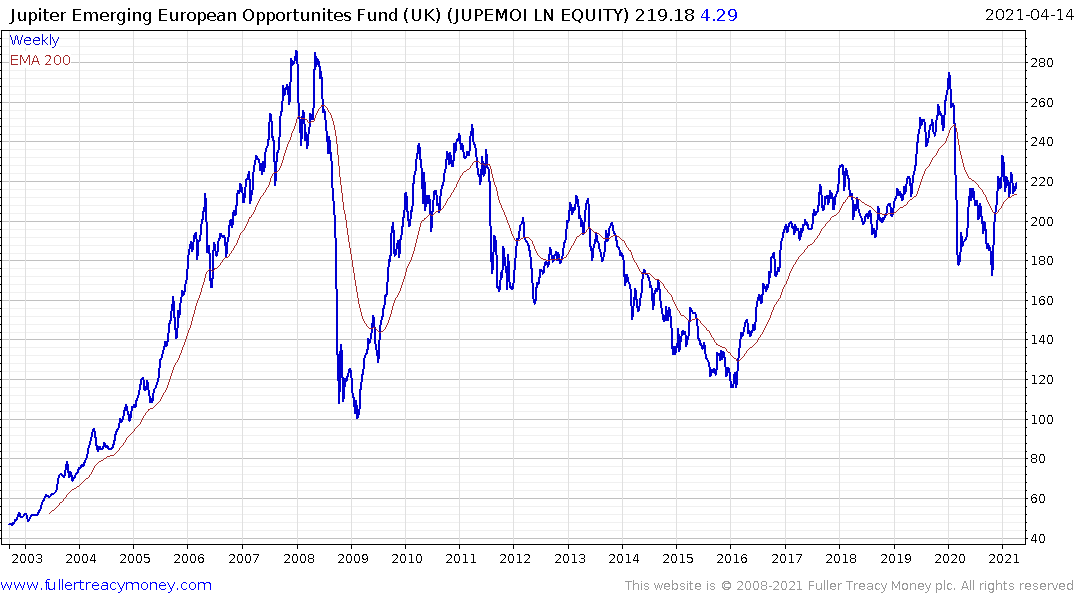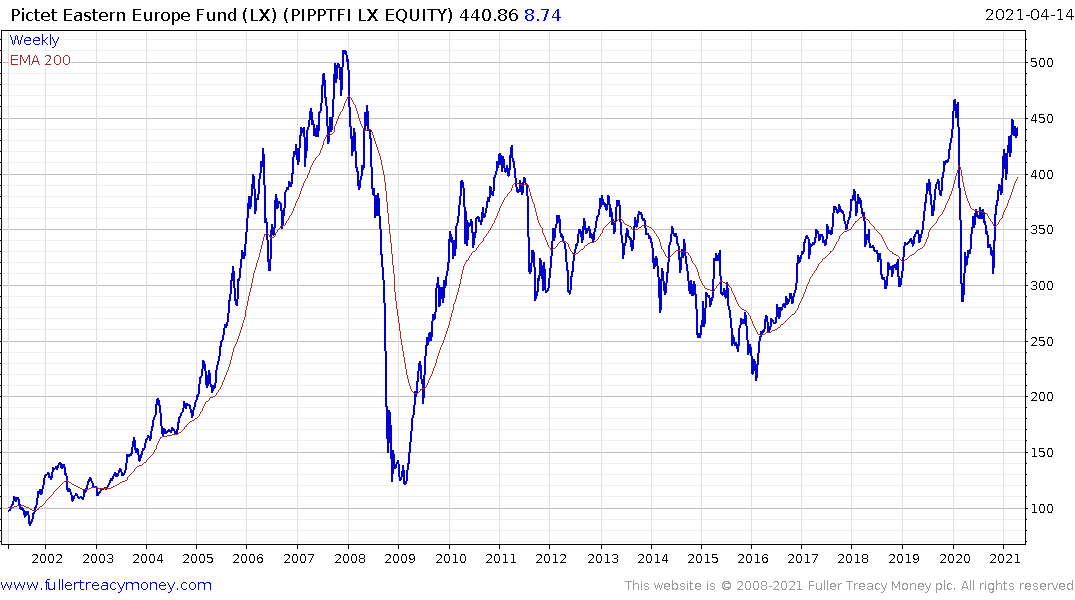 The Jupiter Emerging European Opportunities Fund and the Pictet Eastern Europe Fund remain on recovery trajectories.
Back to top