Rupee Has RBI Backstop as $2B of FX Futures Roll Into July
This article from Bloomberg may be of interest to subscribers. Here is a section:
The Indian rupee, which fell to a record low of 78.79 on Tuesday, may draw support from the rolling of over of nearly $2 billion in currency futures, positioning in the derivatives segment show, apart from central bank intervention.

The outstanding position in dollar/rupee futures contracts due to expire on June 28, have fallen by nearly $1.4 billion between Monday and Tuesday, while open positions maturing on July 27 have jumped by roughly $2 billion to $5.8 billion during the same period.

India's monetary authority has been intervening across markets in recent months to defend the local currency with some analysts expecting it to weaken past 81 per dollar by year-end. The RBI has about $590 billion of forex reserves, after it ballooned to a record high of over $640 billion in September last year.
The Rupee might be short-term oversold but it is trending lower. This has been a significant breakdown and suggests the surprises will be on the downside even if in the short-term there is scope for a bounce.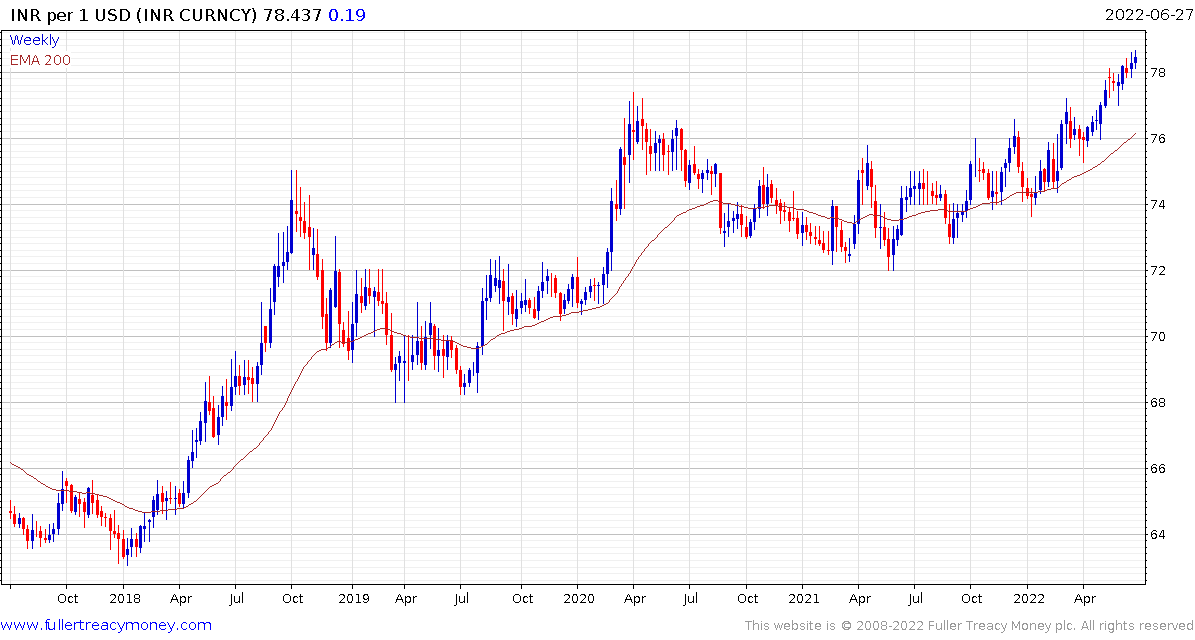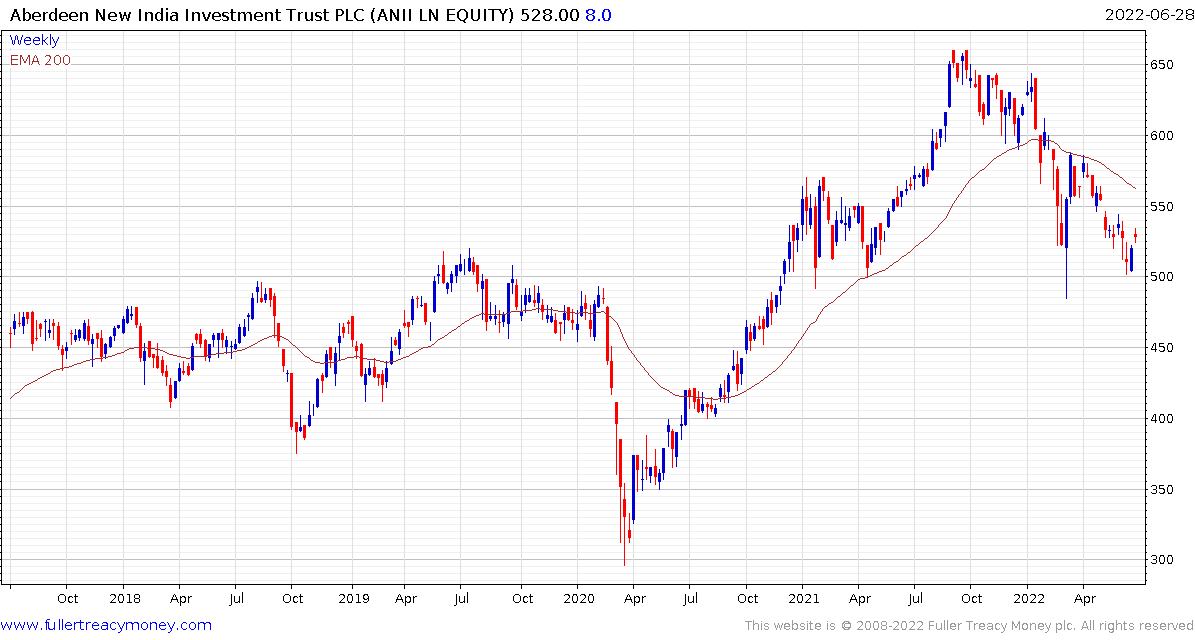 The Aberdeen New India Investment Trust has lost about a third of its value since the November peak and is trading on a discount to NAV of 18.5%. The last time the trust traded at this discount was in 2008, apart from the short sojourn at this level in 2020.
Foreign investors tend to suffer during the accelerating phases of Rupee depreciation and make back the losses when the currency steadies.

The Nifty Index's resilience has not held up during this devaluation. The sequence of lower rally highs remains intact and will need to be broken to confirm a return to demand dominance.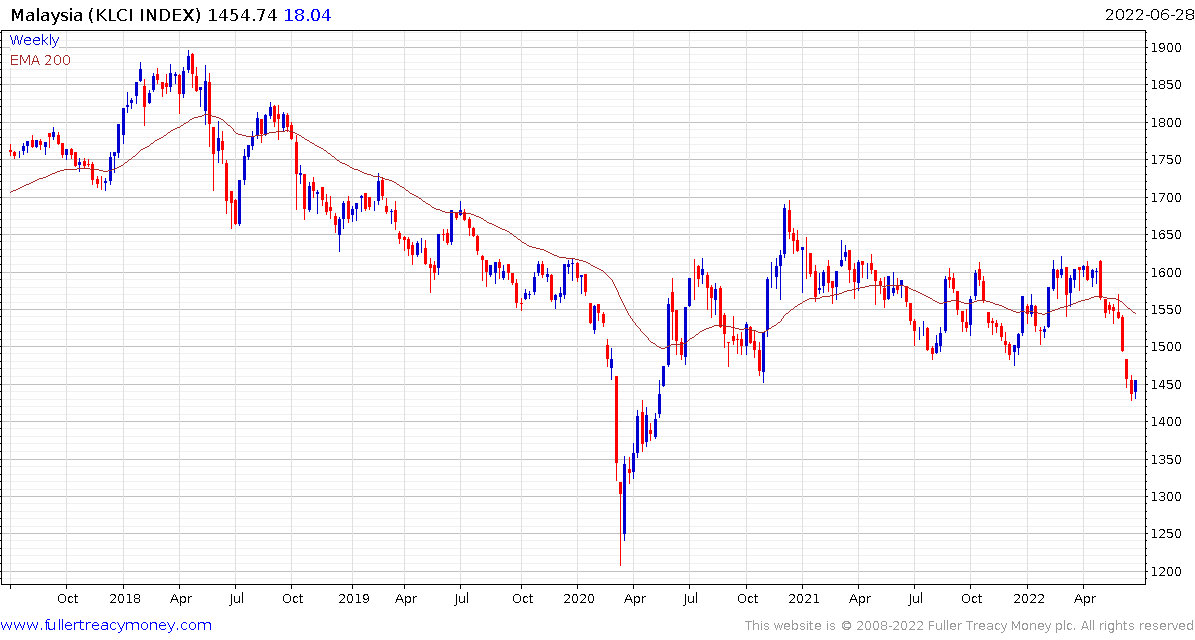 Elsewhere in Asia, the Kuala Lumpur Composite steadied today from a deep short-term oversold condition but will need to sustain a move above 1500 to begin to signal a return to demand dominance.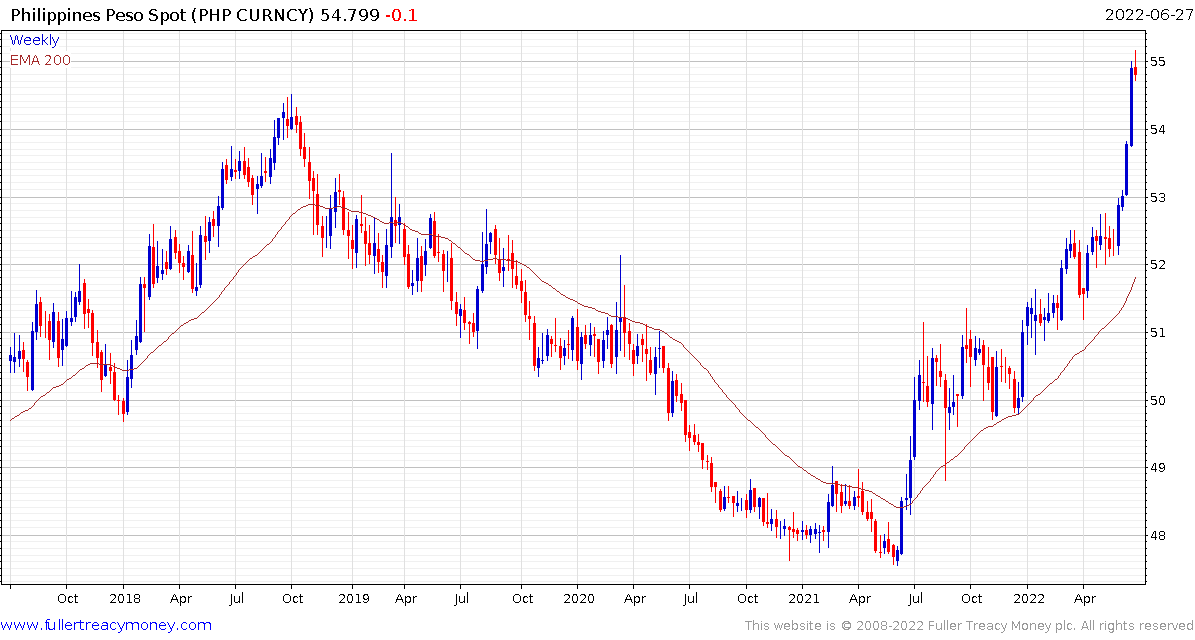 The Philippines reluctance to hike rates aggressively resulted in the Peso dropping to a new low. It's also short-term oversold and the stock market is currently rebounding from its own short-term oversold condition.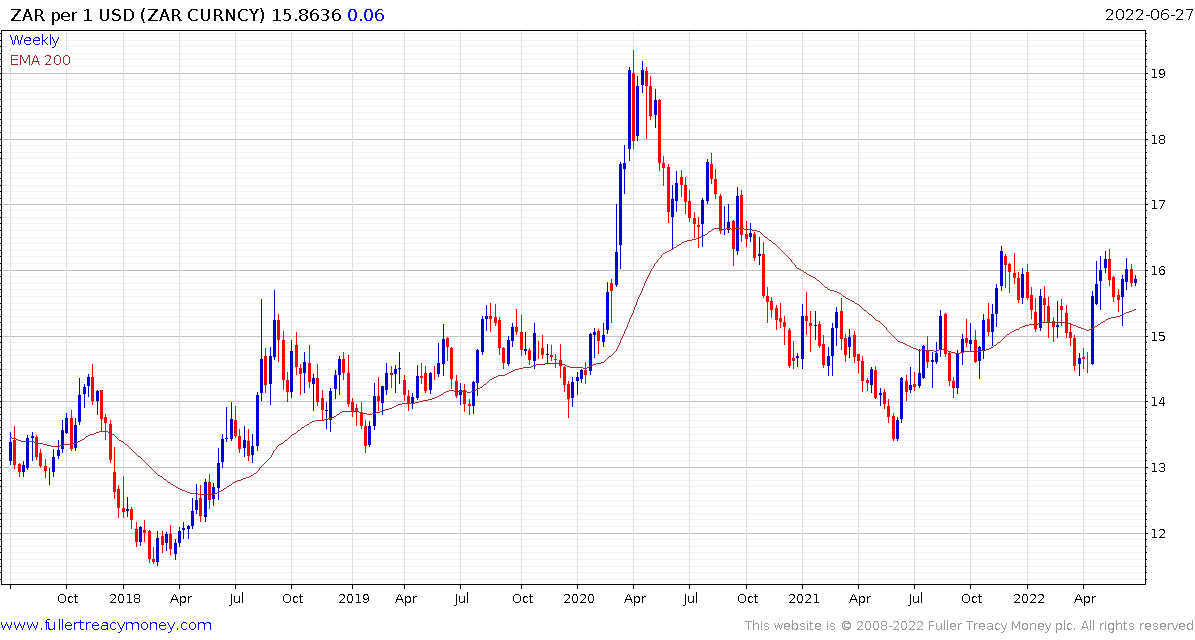 The South African Rand is also notable. The break through ZAR14 was not sustained in 2021 and the Dollar has held a sequence of higher reaction lows since. A clear downward dynamic will be required to question scope for additional Rand weakness
Back to top