Ruminations on natural gas
Russia's limiting of supply into Western Europe has sent local gas prices to levels never previously imagined. The growth of the global LNG network provides a partial salve to the pressure on the European economy.
The big question is about storage. Areas accustomed to receiving steady supply from pipelines only generally use storage to tackle peak demand. It is not practical to expect storage to compensate for pipelines. That is contributing to the panicky environment in the European natural gas market as the threat of Russia cutting off supply entirely remains very real.
This article from Reuters from back in April carries some important detail.
The once fully liberalised gas sector, under state monitoring, must now ensure that underground caverns are 80% full by Oct. 1, when the winter season starts, 90% full by Nov. 1, and 40% full on Feb. 1.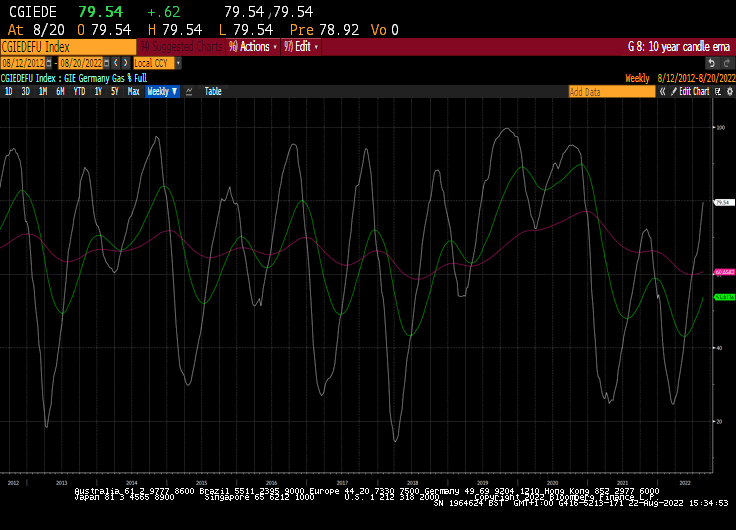 Germany's gas storage is currently 79.5% full, so the October target has been reached. That's an heroic achievement which was only realizable because buying has been insensitive to price. At this trajectory, Germany could get to 100% within the next couple of months.
Italy is the next biggest consumer of natural gas and its storage it also at 80%.
Storage is not easily expanded so once full, efforts will be made to ensure capacity is sustained. However, the panicky buying will subside.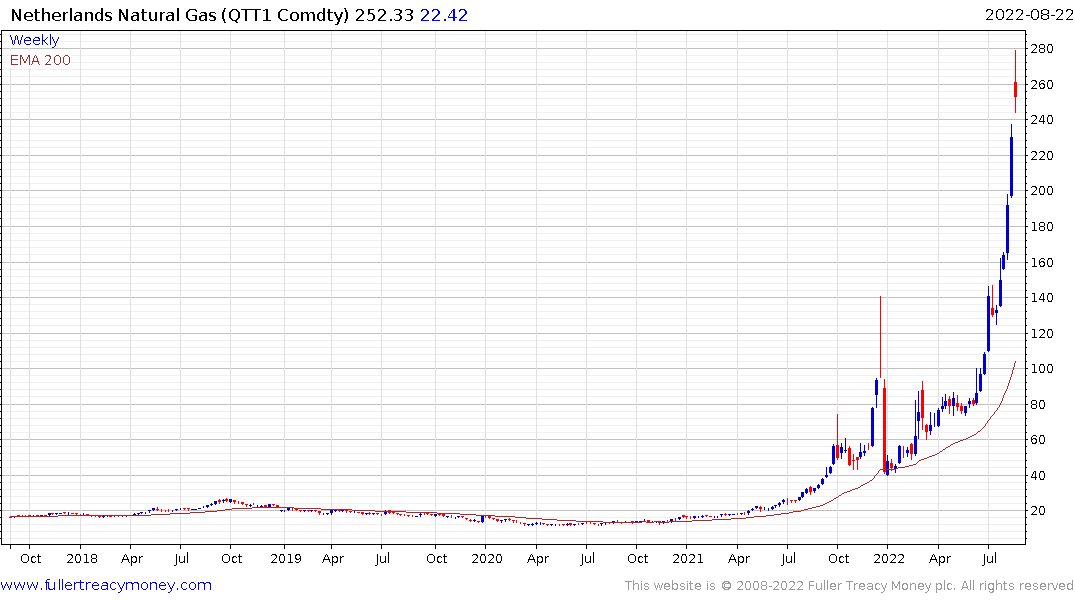 Dutch natural gas prices spiked higher today and closed lower. This looks like exhaustion of an already massively accelerated trend. It does not mean prices are going back down to pre-pandemic norms any time soon, but there is scope for a significant retracement of the acceleration.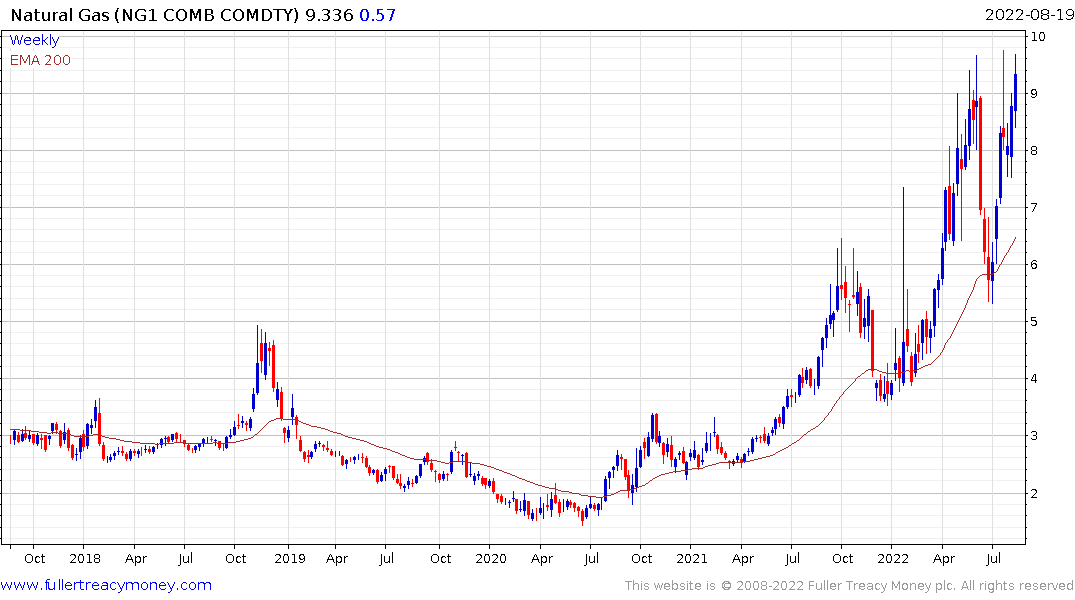 US natural gas prices have also rallied today to test the psychological $10 area. That's a big psychological level and very dependent on outsized price insensitive European demand to sustain the move.
Back to top