Rousseff to Be Ahead of Neves in Brazil Ibope Poll
This note by Matthew Malinowski for Bloomberg may be of interest to subscribers. Here it is in full:
Incumbent Dilma Rousseff's lead over Aecio Neves will be bigger than margin of error, Veja columnist Lauro Jardim reports today without saying where information was obtained.

It will be 1st time in the second round an Ibope poll shows Rousseff statistically ahead in valid votes: Veja

Ibope poll to be published at 6:00 p.m. local time on O Estado website: Veja
The heightened volatility seen on international currency markets over the last year highlights the fact that investors are no longer willing to assume all emerging markets will move in concert. The fact is that each needs to be addressed on its individual merits and perceptions of improving governance are more important than ever.

India and Indonesia exemplify where perceptions are improving that new reform minded administrations can combat corruption, stimulate investment and deliver growth. Brazil's presidential run-off on Sunday could go either way, with the incumbent Dilma Rousseff in the ascendency at present. The reaction of the financial markets to her potential success has not been favourable with the Dollar breaking out today against the Real. A clear downward dynamic will be required to signal a return to Real dominance in the short term.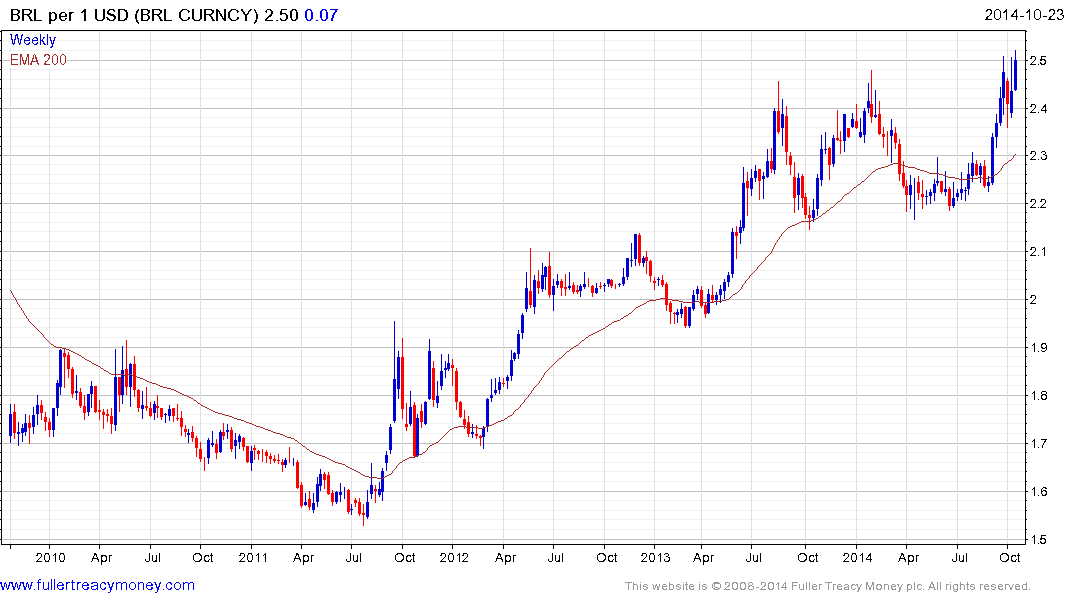 Back to top