Round numbers and indecision
One would be forgiven for concluding that algorithms have been programed with round numbers in mind. Roundophobia has been a topic of conversation at The Chart Seminar for decades but it is particularly relevant now because so many instruments have paused in the region of big round numbers. I'm greatly looking forward to the next event which will be in London on October 3rd and 4th.
When a market is falling or rising people immediately think about where the next pause might occur. The eye is naturally drawn to big round numbers so they turn into logical areas where some reassessment of potential takes place.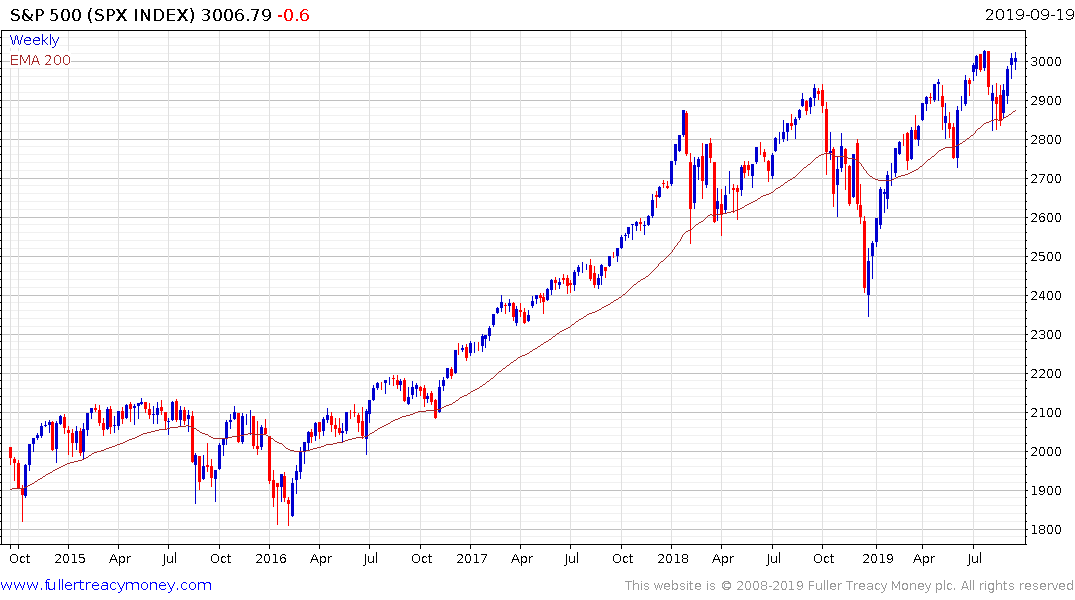 That is particularly true of the S&P500 where the Index has been testing the 3000 level and mostly bouncing from the region of the 200-day MA (and the 1000-day MA in December) since early 2018. Investors have been reflecting on the likelihood of a recession versus the potential for continuing growth in earnings to fuel an additional leg higher. That debate will not last forever and improving economic surprise statistics are shading the perspective towards potential for an upward break.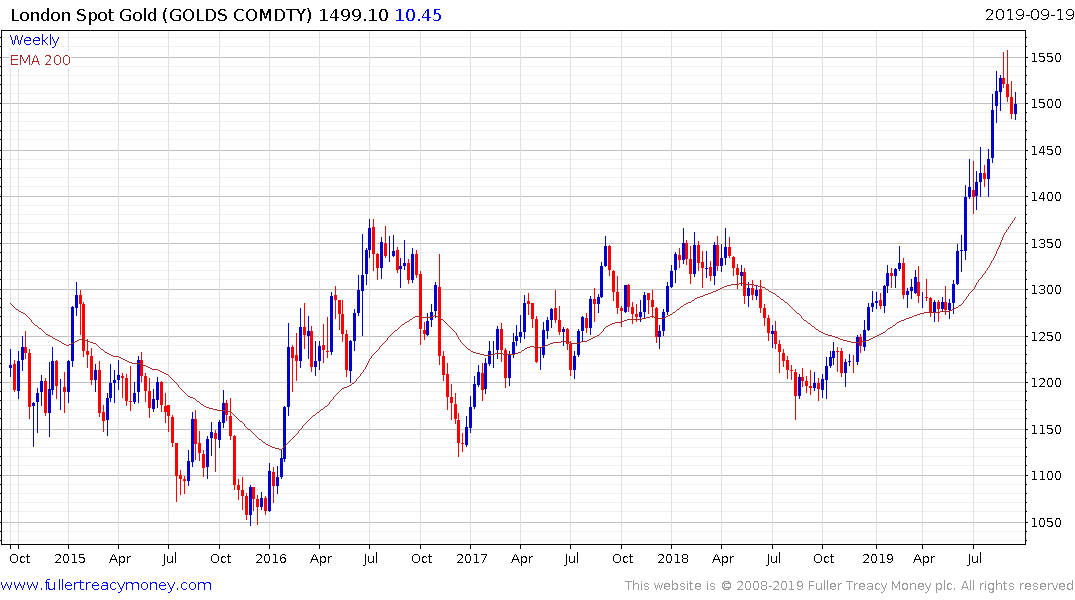 Gold has experienced an explosive breakout and is now pausing in the region of $1500. This reaction has been relatively similar to the range posted between late June and early August. A break below the $1475 area would likely signal a deeper and potentially lengthier consolidation.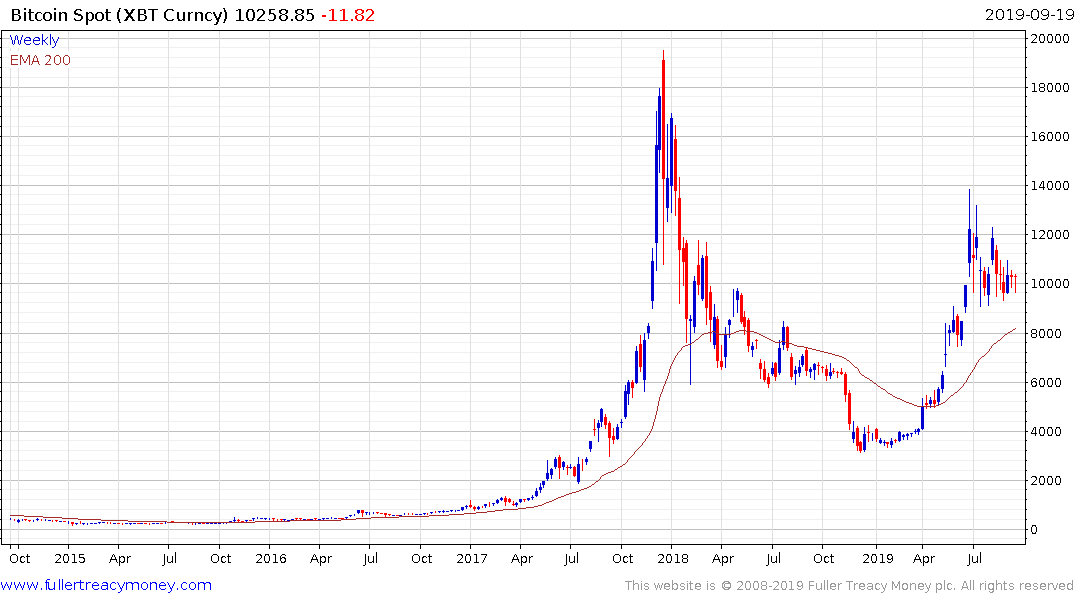 Bitcoin has been uncharacteristically inert for much of the last month as it pauses around $10,000. There have been two occasions when periods of inert trading led to acute bouts of volatility over the last 12 months. The first in September/October 2018 resulted in a big decline. The next in January/February resulted in a big advance. That suggests the optionality on a straddle trade for bitcoin is increasing the long it pauses at current levels.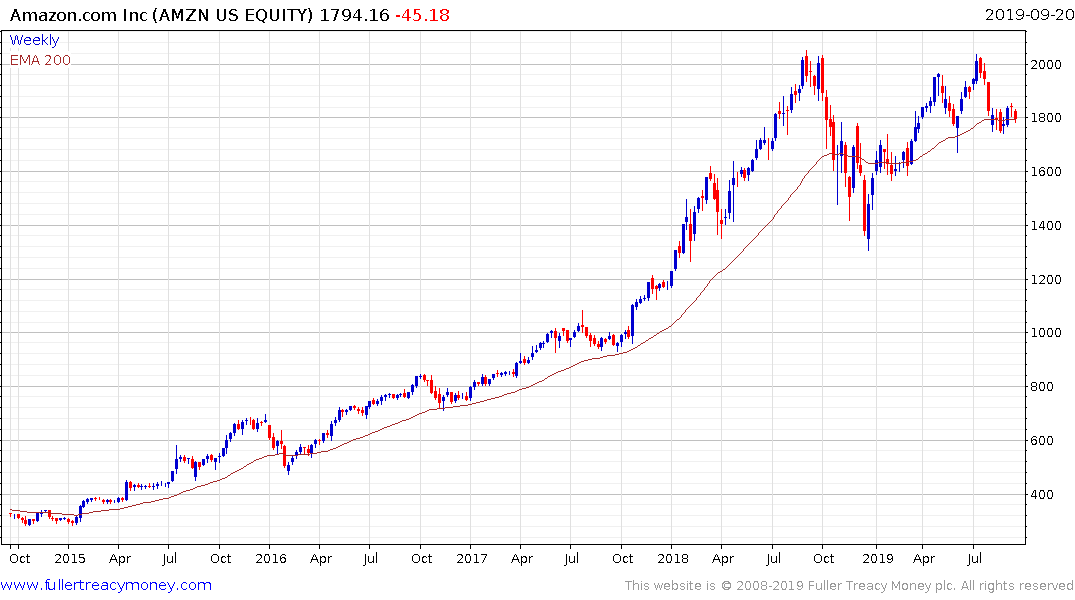 Amazon continues to pause below $2000. It is currently testing support in the region of the 200-day MA and will need to hold the $1750 are if we are to continue to given support building the benefit of the doubt.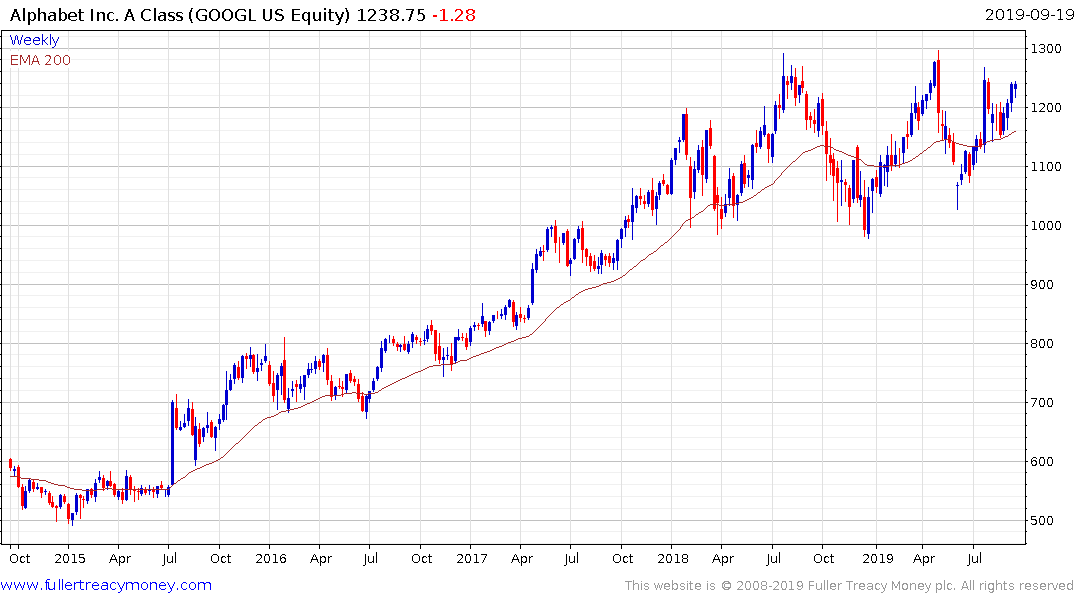 Google/Alphabet has bounced on a number of occasions from the $1000 level and that is likely to be significant psychological level for investors where stops are likely bunched.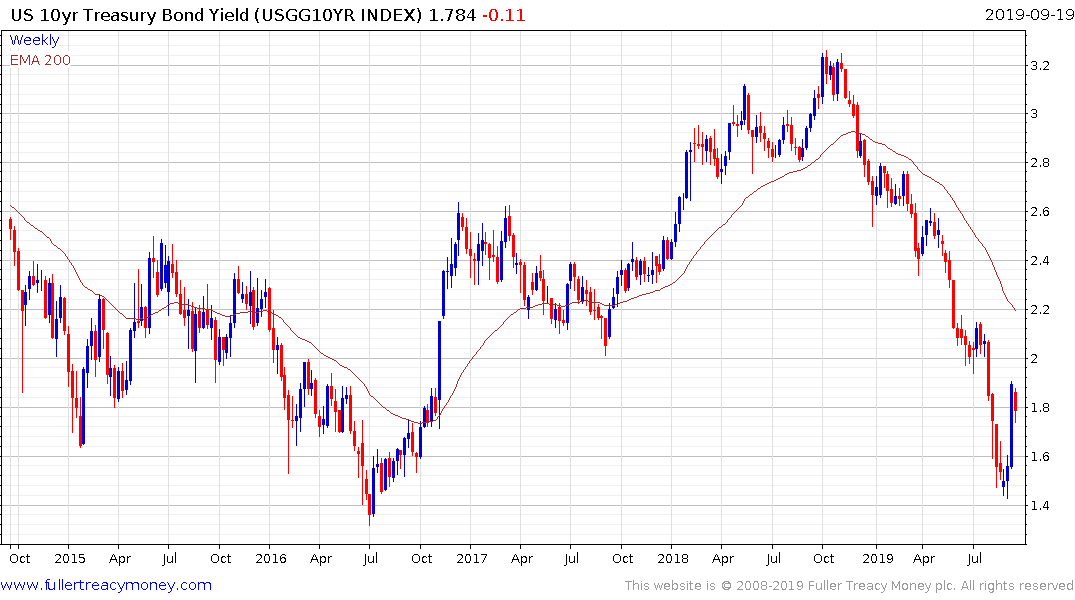 Treasury prices experienced vertigo at the psychological 1.5%. A significant deterioration in the global economic outlook is going to be required to see that level exceeded.
Back to top