Rolls-Royce Gets Investor Nod for $2.6 Billion Equity Sale
This article by Charlotte Ryan for Bloomberg may be of interest to subscribers. Here is a section:

The package is aimed at seeing Rolls-Royce through to 2022, when the company expects to resume sufficient cash generation alongside a gradual recovery in demand for air travel. Chief Executive Officer Warren East has also said the company could sell assets as it repositions for the future.

"We didn't want to put the business and our shareholders' interests at risk by gambling on the situation next year so that's why we chose to go with this package now," the CEO said at an investor meeting.

Even with funding secured, Rolls-Royce still faces an uphill road to recovery. The twin-aisle planes the company supplies are predicted to take until at least 2025 to recover to pre-pandemic levels and the group has announced plans to cut 9,000 jobs.
The 10 per 3 rights issue is due to close at November 11th and will ensure Rolls Royce has sufficient capital to see it through the next couple of years come what may. It's a worst-case scenario funding raise and will take place against a background of low interest rates and high liquidity.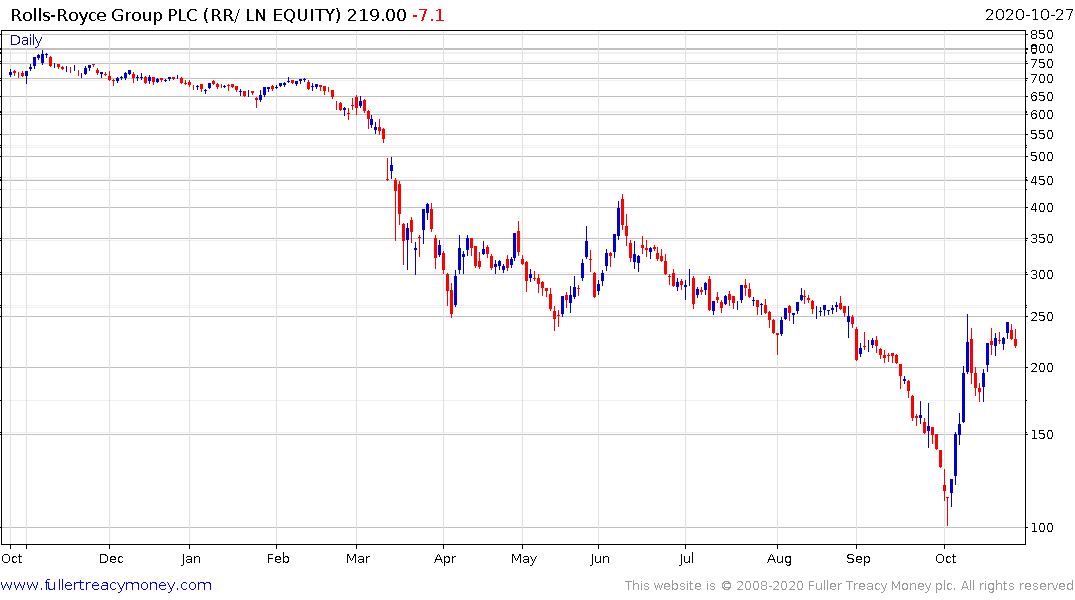 The recently issued €750 million bond with a 4.625% coupon yields 4.31%. That indicates little sign of stress among bond investors as the dilutive rights issue approaches. The knock-on effect of the rights issue could result in the share falling between 25% and 33% which may be priced into shares over the coming two weeks. Meanwhile, I intend to participate in the issue with my investment holding.
Back to top