Rheinmetall Unveils New Tank as Arms Demand Set to Surge
This article from Bloomberg may be of interest to subscribers. Here is a section:
The German arms maker expects revenue to surge by as much as 20% per year driven by growing demand for military equipment, according to Chief Executive Officer Armin Papperger. Rheinmetall is boosting capacity and can at least triple ammunition production within the next twelve months, he told Germany's Bild am Sonntag in an interview.

The company also is able to double military truck output "because a lot of Cold War infrastructure can be reactivated fairly quickly," the CEO said.

Rheinmetall's first modernized Marder light tanks are also ready for delivery, Papperger said, adding that when and where the vehicles get shipped depends on the German government. Berlin has faced criticism for what some see as tepid commitments to deliver weapons to Ukraine.

Rheinmetall is currently updating 100 decommissioned Marder vehicles, 88 Leopard 1 tanks and additional Leopard 2 versions. The vehicles could potentially be delivered to Ukraine or replace equipment dispatched by other countries.
Spending money on arms is always easier when there is a war. The argument for modernizing the military apparatus of any country is more difficult without a clear urgent reason to do so. That's especially true for democracies where competing priorities often take precedence and even more so for Europe with explicit protection guarantees from the USA.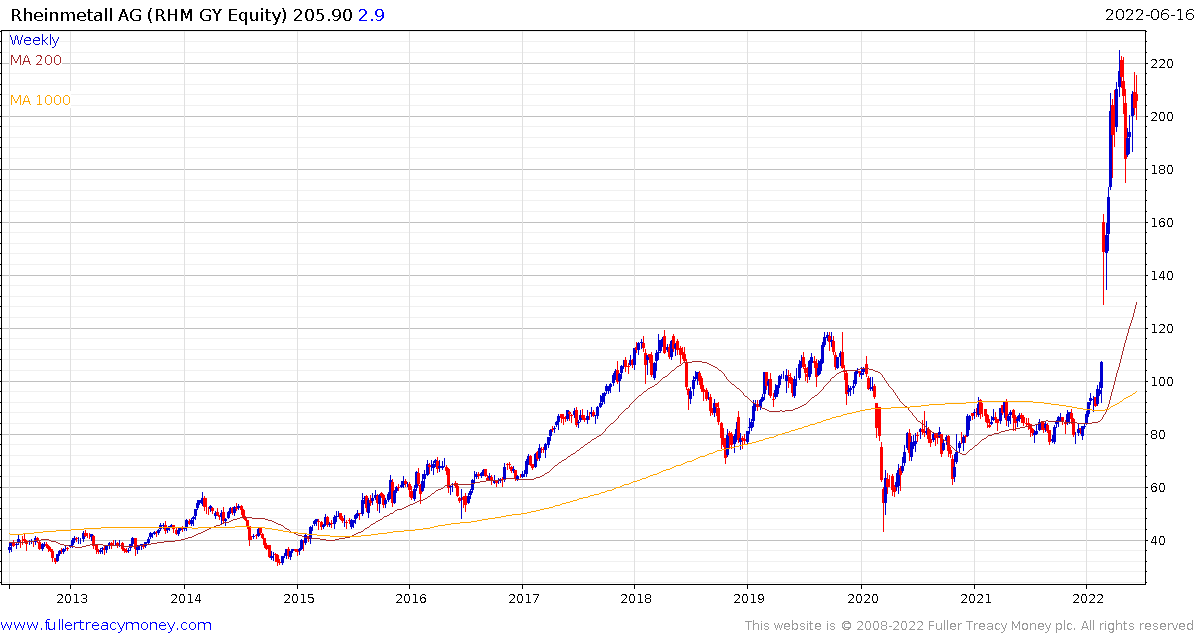 Updating hundreds of 40+ year old tanks, so they can be destroyed in Ukraine frees up space in the German inventory/arsenal for newer versions. However, the success of javelin missiles and suicidal drones begs the question whether spending millions on every new tank is a good idea? Surely drones are more effective. The lack of success in securing Ukraine's airspace is a significant issue for Russia.

Russia is now also using Soviet era tanks in Ukraine and has already lost at least 600 with thousands more vehicles also destroyed.

Meanwhile, China is about to launch a third aircraft carrier and is spending serious cash to upgrade its military.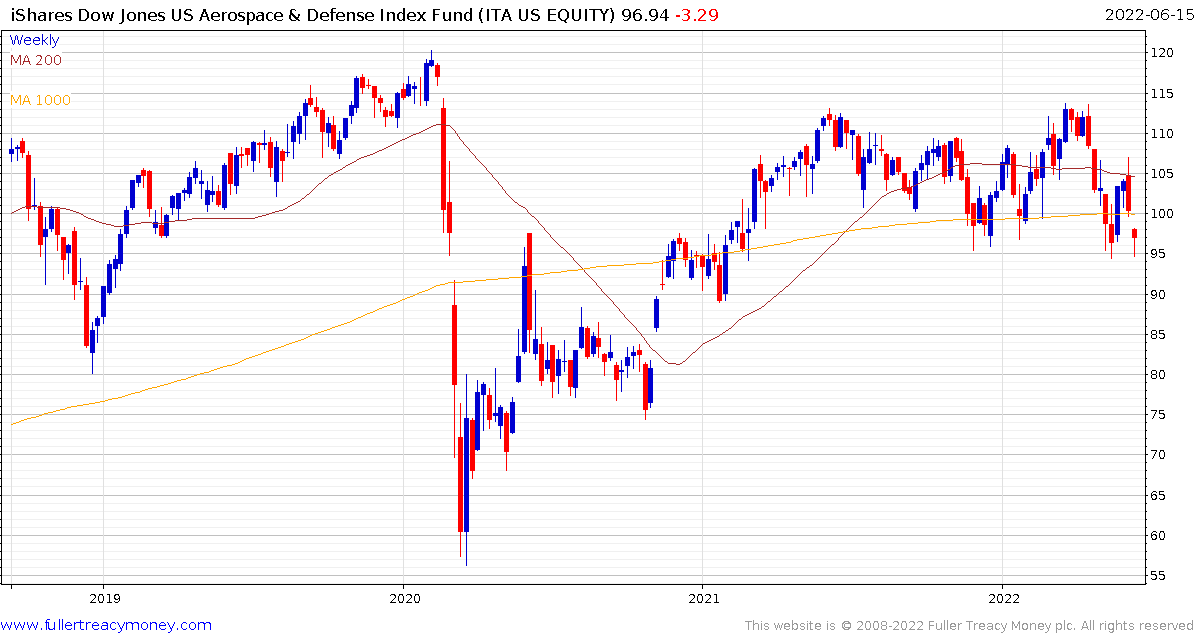 Defense focused ETFs are rolling over in line with the wider market and will likely require clear news of additional spending to reignite investor interest in the current environment. The challenge for the sector is in the proliferation of cheap effective technologically advanced weapons. They are making big dumb pieces of equipment obsolete so sending them off to be destroyed in a war in more expedient than paying for constant upkeep.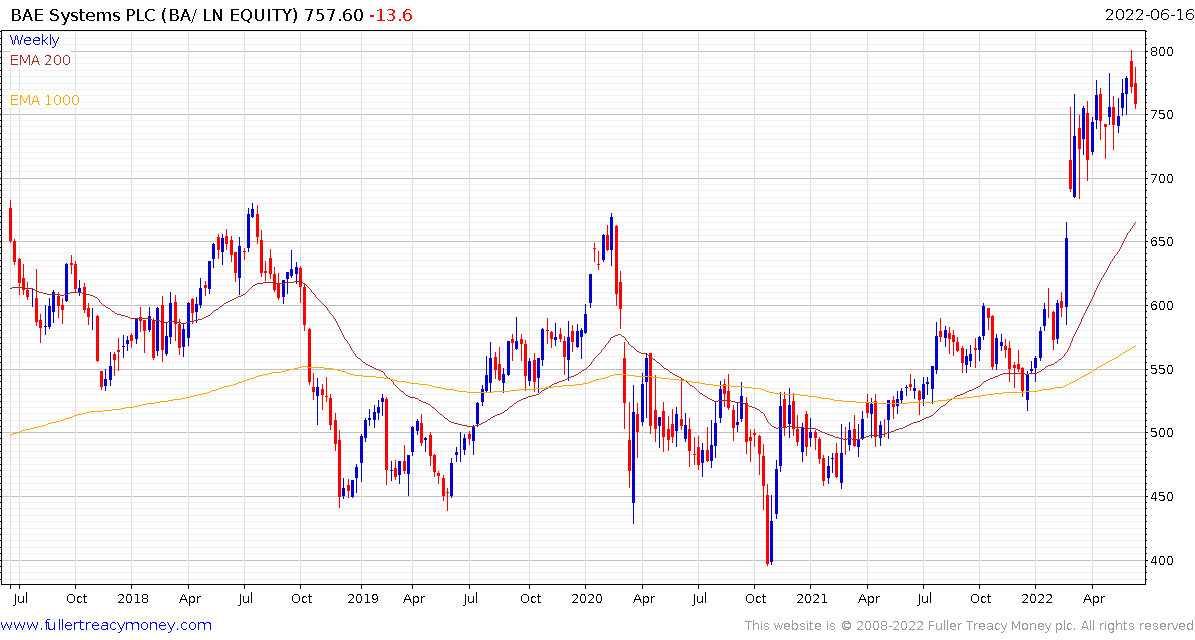 BAE Systems has evolving type-2 top formation development characteristics so a reversion towards the mean is looking increasingly likely.
Back to top