Recreational pot puts medicinal marijuana on the backburner just as demand explodes
This article by Geoff Zochodne for the Financial Post may be of interest to subscribers. Here is a section:
But PwC said in a report earlier this year that some industry stakeholders felt the federal government's "tight timeframe" for recreational legalization would lead to a lack of consultation and the potential to miss the opportunity to right the medical regime.

"Because decision-makers will have so little time for regulatory development, the focus will be exclusively on recreational cannabis, to the detriment of changes that may be required for medical cannabis," PwC warned, adding that changes to the medical regime could be as far away as three years as a result.

One outstanding problem is that doctors may still be hesitant to prescribe cannabis to their patients, creating a bottleneck in the system for both patients and producers.
2018 will see Canada become the first G7 nation to adopt recreational cannabis laws. That will subsequently represent significant challenges for the medical cannabis sector which is dependent on prescription reimbursements from the national health system.

In an environment where recreational cannabis is legal, the only reason for medicinal herbal cannabis to exist is so that the cost can be defrayed through insurance. It will probably represent a death knell for dispensaries that do not migrate to the recreational market but is unlikely to change the outlook for pharmaceutical companies which are increasingly investigating cannabis' properties as a non-opioid treatment for pain, stress and epileptic seizures.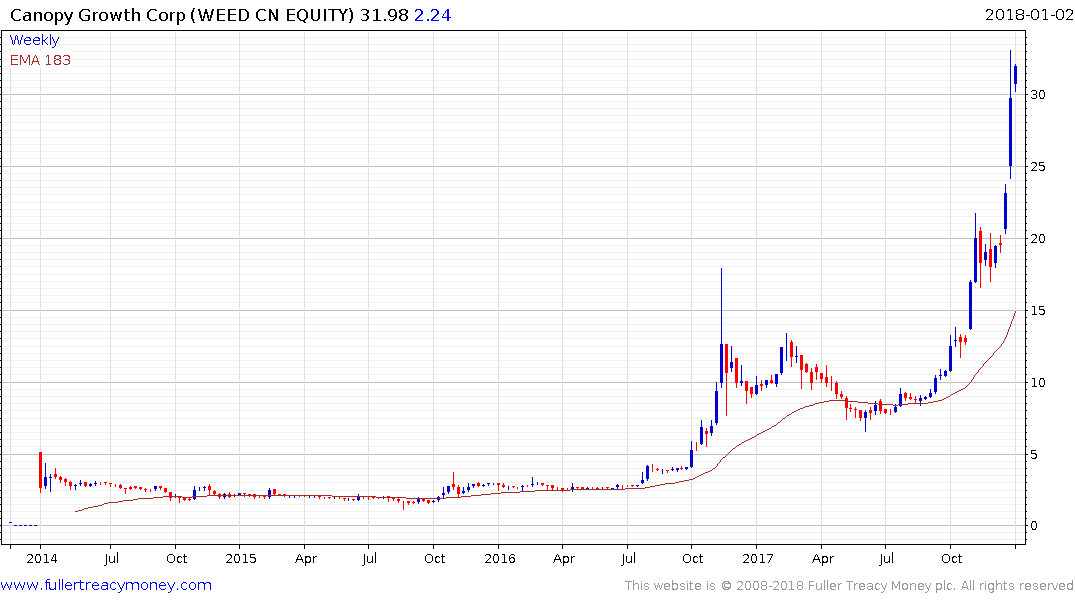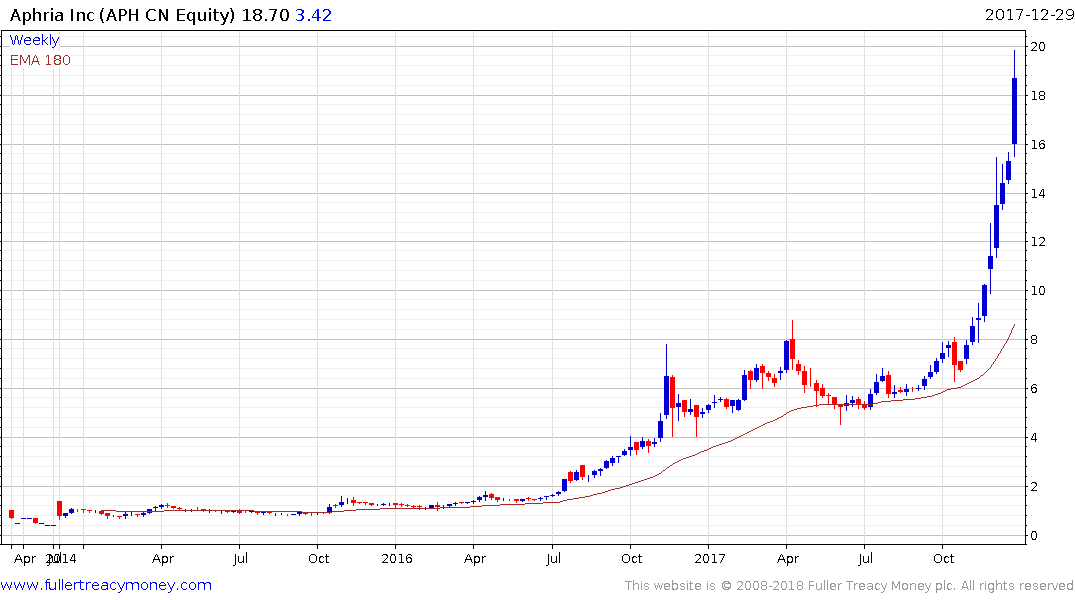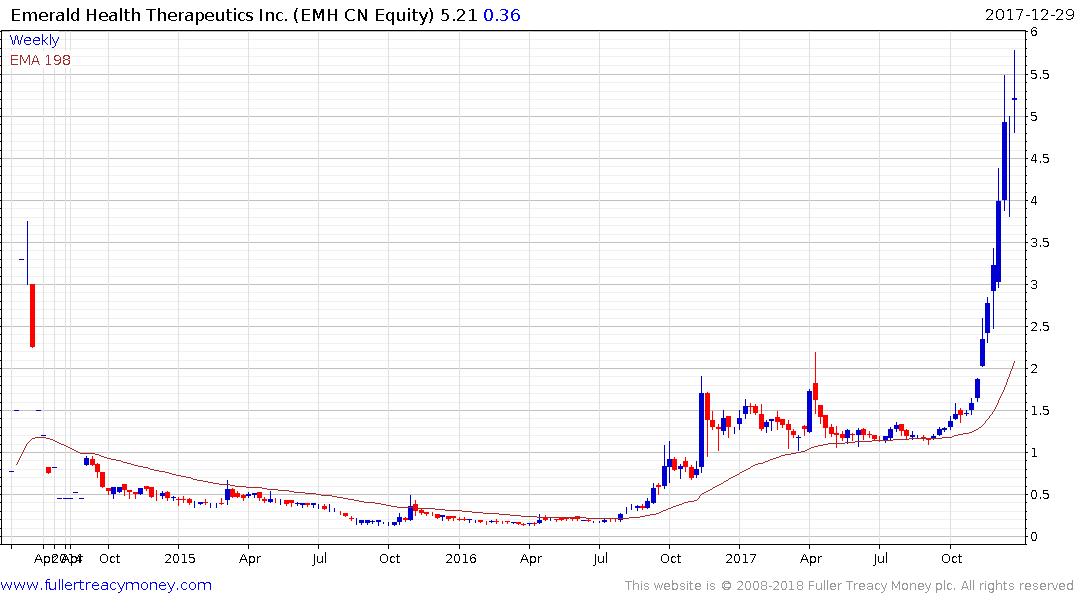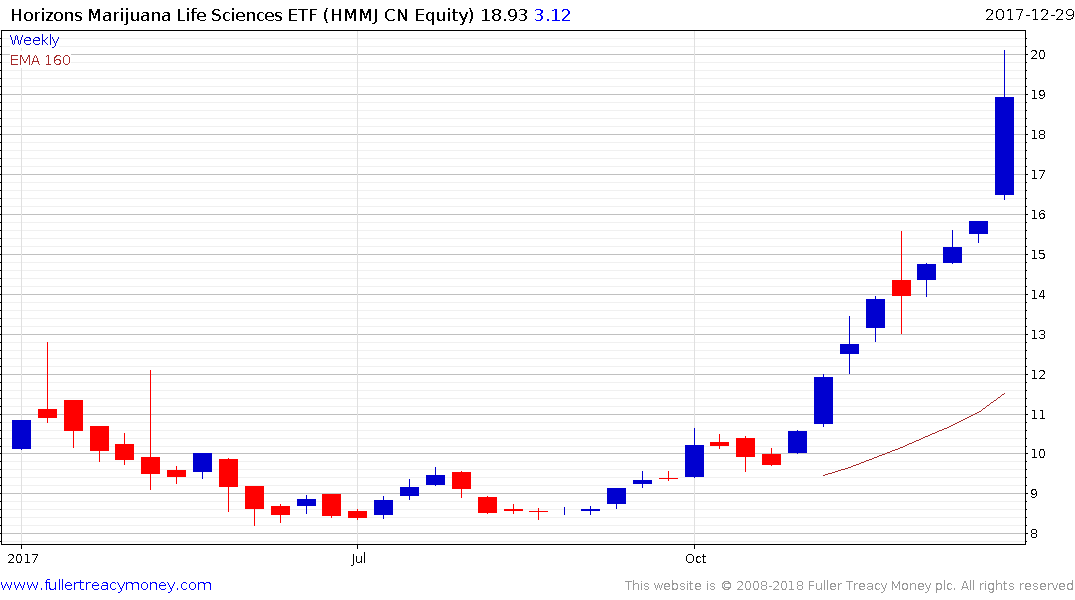 This week sees recreational cannabis starting in California and related shares have been rallying in anticipation of this event. Canadian listed Aphria, Canopy Growth Corp, Horizons Marijuana Life Sciences and Emerald Health Therapeutics accelerated in December and now look susceptible to some consolidation.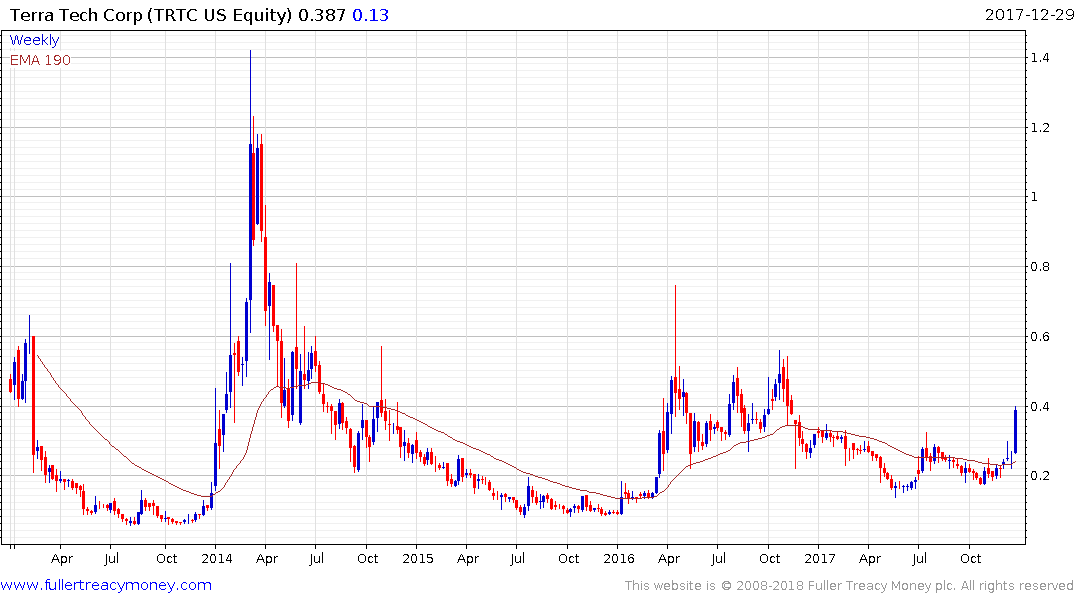 US listed and California based Terra Tech Corp rallied impressively last week to post new 12-month highs and signal a return to demand dominance.
Back to top