Record Lows Await for U.K. Money Market and Gilt Yields
This article by Richard Jones for Bloomberg may be of interest to subscribers. Here is a section:
U.K. yields' march to record lows will gather momentum in the coming weeks as traders' conviction in
negative BOE rates grows.

It's happening today, with short-sterling contracts in 2022 printing 100 for the first time. This implied a 3-mo. GBP Libor fixing at 0%, with the March 2022 contract implying an unprecedented fix of -0.01%. Moreover, MPC-dated OIS rates currently have a cut to zero fully priced by the June 2021 meeting and 15bps of reductions priced by September 2021, which would take the rate negative.

In the gilt curve, 2-yr and 5-yr yields are already comfortably below zero and a negative yield in the 10-yr
maturity is only a matter of time. The underwhelming fiscal package unveiled this week, with the furlough scheme unlikely to be extended, has spurred investors to bet the BOE will pick up the bulk of the stimulus slack. With that, new superlatives await for the depth of U.K. yields.


The Bank of England is facing the same quandary as many other central banks. Do they push rates into negative territory or do they greatly increase monetary stimulus to offset the inability to cut rates? The first hamstrings the banking sector, because they will see margins on loans disappear or even go negative. The second risks debasing the currency and fueling asset price inflation.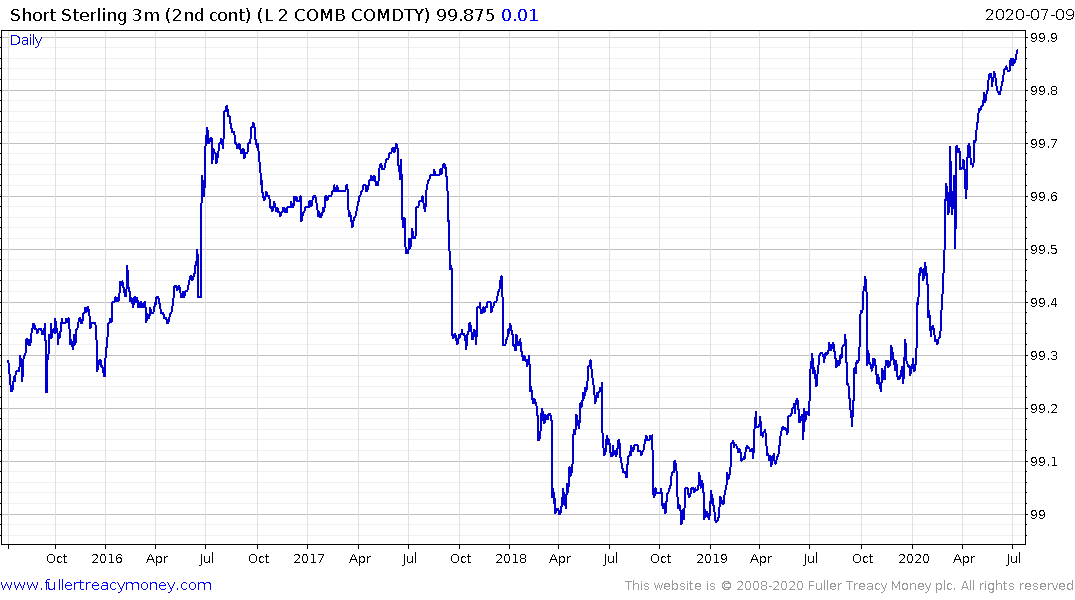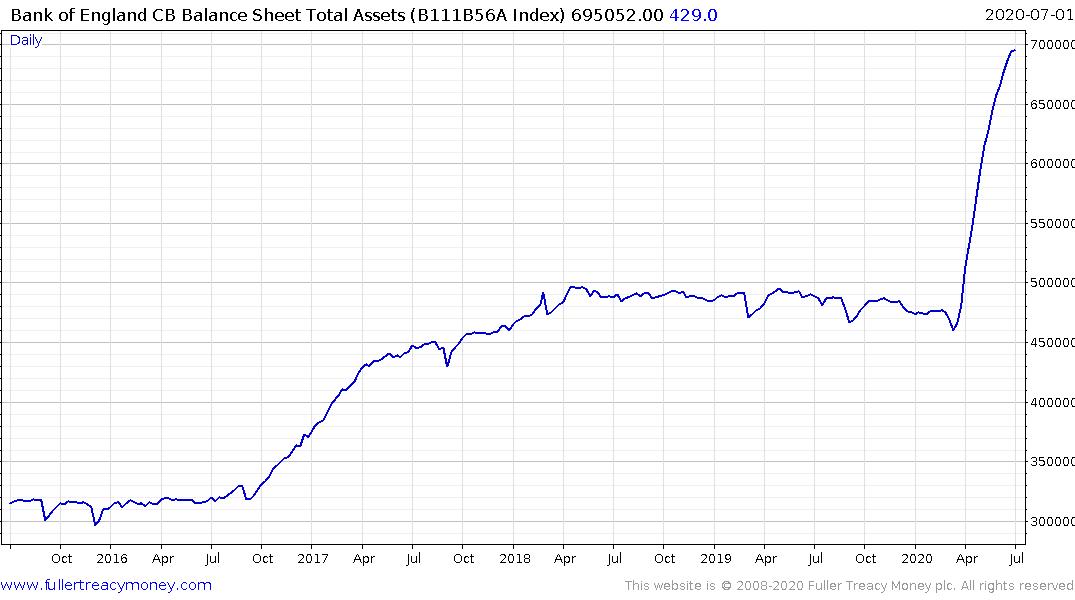 The bond market is betting the UK is going to go with both options. Short Sterling futures suggest a move into negative territory with 12 months, Gilt maturities out to 7 years have negative yields and the Bank of England has increased the size of its balance sheet by almost £250 billion in the last three months.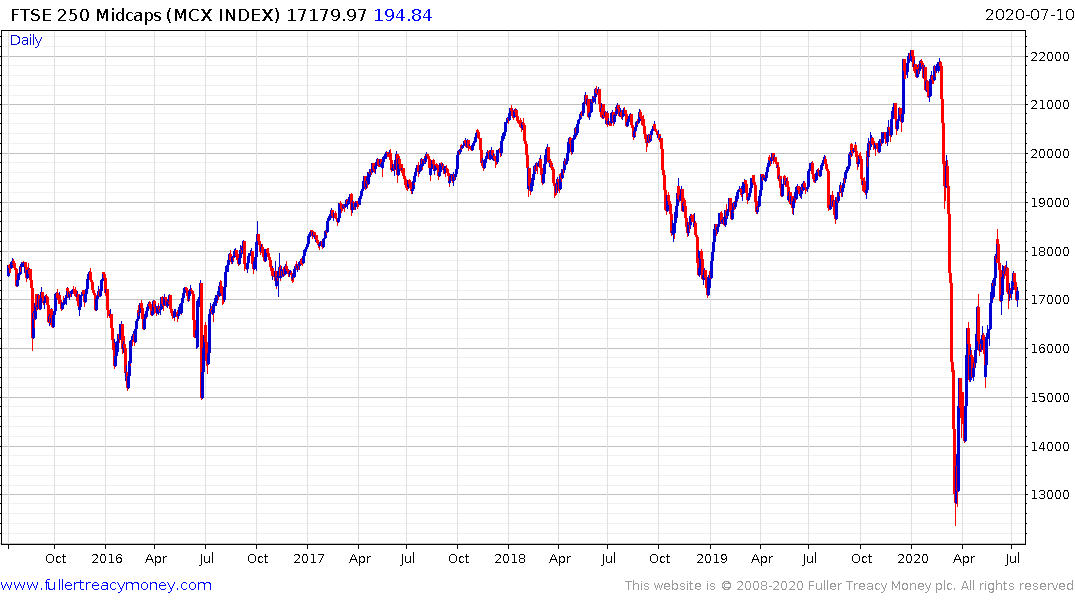 That has helped to support the rebound in the FTSE-250 and because the measures deployed to date are less than other countries have taken the Pound has been steady.
Back to top